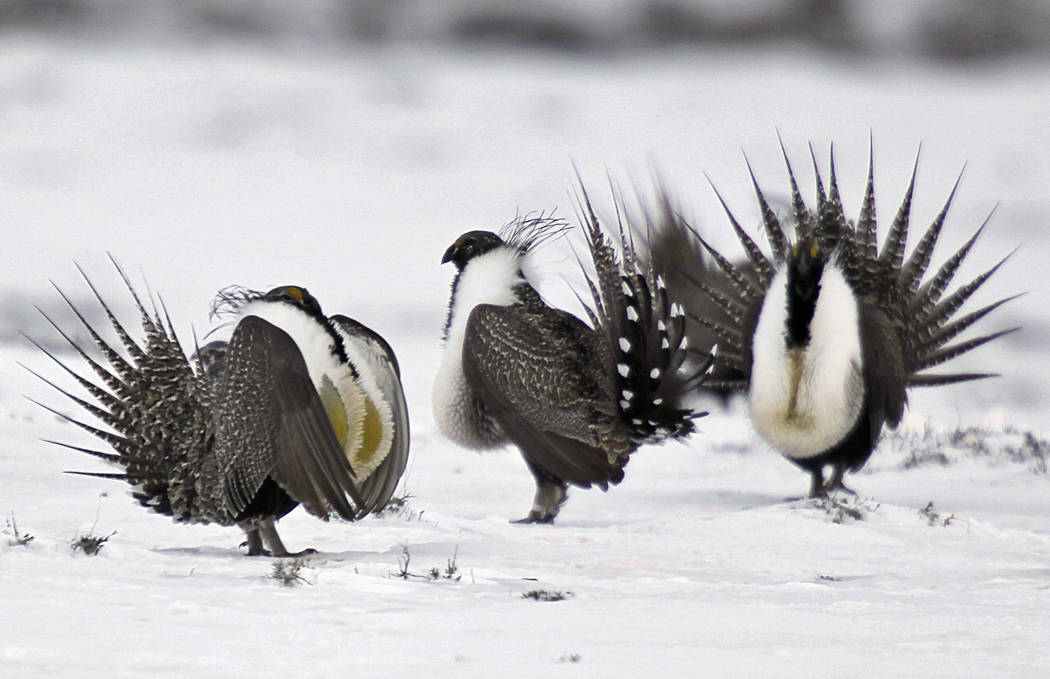 Nearly 50 years ago, I moved to Nevada, lured largely by the fishing and the state's amazing public lands. Once here, a buddy and I, both novice hunters, took to the open field, and I was hooked for life.
I've maintained local hunting and fishing licenses for about a half century. I've been a volunteer angler and hunter education instructor for the Nevada Department of Wildlife since 1993. I am a lifelong sportsman and longtime Nevada resident.
To say I have a passion for wildlife and the outdoors is an understatement. That's a big reason I support staying the course with the sage-grouse conservation plans finalized in 2015 to conserve the greater sage-grouse and its habitat, the sagebrush steppe. Most hunters know that the sagebrush lands that are essential to sage-grouse are also essential to mule deer, elk, pronghorn and a lot of other wildlife that Nevadans care about.
I understand how complex and contentious management of wildlife and public lands is in the West. The greater sage-grouse is the latest species at the center of numerous political storms. Two years ago, it looked as if those storms were easing after the U.S. Fish and Wildlife Service decided that sage-grouse didn't need to be added to the endangered species list. The agency credited "an unprecedented landscape-scale conservation effort" across the West and the work by the Bureau of Land Management and the U.S. Forest Service with the states to develop plans aimed at saving sage-grouse.
But here we are, two years later, on the verge of seeing the plans forged over years with the help of Westerners unravel before our eyes. The BLM is taking public comments and holding open houses in Nevada and other states, but it's very clear that big changes are likely in store. The conservation plans include provisions for making adjustments as needed. However, the Interior Department is looking at weakening or eliminating safeguards in important sage-grouse habitat, areas considered key to maintaining the bird's population.
A major concern of Interior officials seems to be removing what they see as impediments to energy production on public lands. Secretary Ryan Zinke sent a defining message in June when he ordered a review of the sage-grouse plans. He said a review team would evaluate the plans in light of his order targeting perceived burdens on energy development.
None of the anglers and hunters I know would deny we need energy. After all, most of us get in our trucks or SUVs fueled by gasoline to go hunting or fishing and use electricity in our homes. But the sage-grouse plans don't shut down energy development. A recent report by Backcountry Hunters &Anglers says that 79 percent of the areas with medium or high potential for energy development fall outside grouse habitat.
It's indisputable that the greater sage-grouse population is precariously low. Fish and Wildlife estimates there are fewer than a half million birds across 11 Western states. Only about half of its historic habitat remains, and a lot of that is in rough shape because of drought, wildfires and invasive plant species.
The plans to save sage-grouse and a unique Western landscape were the result of a lot of hard work and compromising by people across all sectors. Of the roughly 90 million acres of sage-grouse habitat on public lands, only about a third are designated as priority habitat with significant protections under the conservation plans.
Let us move forward with saving greater sage-grouse and the habitat that is vital for more than 350 other species. Communities and regions should come together to ensure that Nevada's great wildlife and outdoors are here for many generations to come.
Robert Gaudet is president of the Nevada Wildlife Federation.