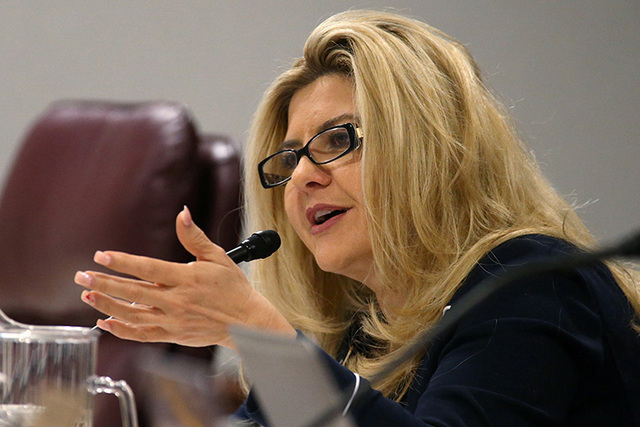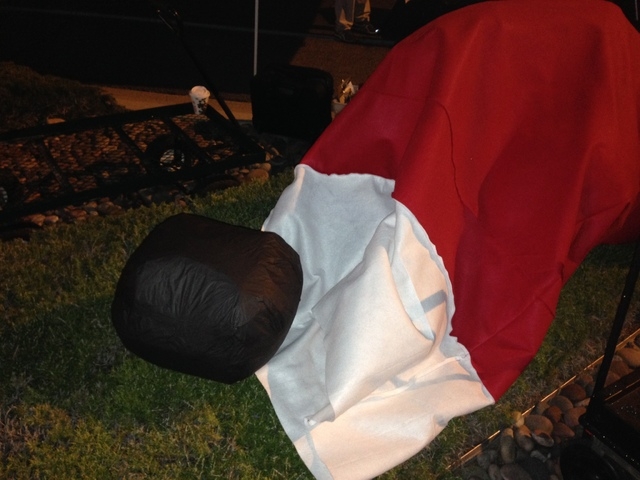 Ask anyone whether they support free speech and they'll almost certainly respond in the affirmative — until they are confronted with expression that offends or attacks them.
A number of Nevada businesses believe organized labor — particularly the Culinary Local 226 — engages in activities that aren't protected by the First Amendment. Pickets and protests feature aggressive, rude behavior by union supporters that create disruptions for companies and uncomfortable situations for customers. Some of the shameful tactics are embarrassing and damaging for the entire state.
Such conduct practically begs for political intervention. So the Nevada Legislature is considering Assembly Bill 356. The bill passed the Assembly 23-19 and was heard by the Senate Commerce and Labor Committee on Wednesday.
AB356 is written to shut down union demonstrations that make people uncomfortable, keep protesters off private property and allow targeted businesses to recover damages when unions damage or disrupt businesses. It requires demonstrators to obtain court permission to picket on private property, prohibits picketers from narrowing or blocking entrances or interfering with employees or customers of the business. Sponsors of the bill believe it is necessary to make protests more civil and to halt the harrassment of visitors, the state's bread and butter.
"These tourists that come to Las Vegas, they have no idea what's happening, and all of a sudden they're being spit at," Assemblywoman Michele Fiore, R-Las Vegas, said Wednesday, as reported by The Associated Press.
Ms. Fiore was referring to some of the most reprehensible behavior by Culinary members, who have ruthlessly targeted Station Casinos properties and, prior to its sale, the Cosmopolitan Las Vegas, for not signing contracts with the union. At the Cosmopolitan, Culinary members disrupted Strip pedestrian and vehicle traffic, sat in the lobby and, infamously, hurled insults at tourists who entered the hotel, calling them "losers," "jerks," "beached whales," "deadbeat dads" and worse. Meanwhile, the Culinary has hurt Station Casinos' bottom line by harassing convention customers, threatening them with disruptions and demonstrations if they don't relocate their events, even advising potential attendees to stay away.
This kind of activism is indefensible. But it's also constitutional. In fact, it's the kind of expression and assembly the First Amendment was written specifically to protect: speech intended to offend and anger. If the Supreme Court says the Westboro Baptist Church can picket military funerals with messages such as "Thank God for dead soldiers," it's certainly constitutional — although incredibly dumb — for Culinary members to call hotel customers fat.
Moreover, the language in AB356 that prohibits pickets on private property is in clear violation of First Amendment case law — including precedent established right on the Las Vegas Strip. When The Venetian tried to prohibit the Culinary from picketing in front of the hotel on the grounds that its sidewalk was private property, courts correctly held that the sidewalk is a public forum subject to the protections of the First Amendment. Other attempts to limit expression on private property in Las Vegas — preventing handbillers from distributing advertisements for adult outcall services on the Strip, blocking assembly at the Fremont Street Experience, and police running off costumed street performers — have been correctly quashed by the courts.
AB356 gives away its lack of constitutionality when it says provisions "are not intended to infringe upon or impede any lawful exercise of rights provided by the First Amendment to the United States Constitution, including, without limitation, lawful picketing." Sorry, good intentions don't count on appeal.
If AB356 passes and is signed into law by Gov. Brian Sandoval, it's as good as dead in court. Indeed, Nevada AFL-CIO chief Danny Thompson promised a court challenge in testifying against the bill. "This probably is the worst bill I've seen this session," he said. He might be right.
Much of AB356 covers conduct that's already criminal behavior under Nevada Revised Statutes: vandalism, assault, battery, making threats. If union activity turns violent or especially ugly, authorities already have the means to prosecute them.
Pickets, which enjoy First Amendment protection, are supposed to be disruptive. Rallies that are nasty and combative and make people uncomfortable are constitutional as long as they remain peaceful and do not include "fighting words" intended to incite violence.
The Culinary could do all Nevadans a favor by halting the outrageous stunts that chase tourism out of the state and invite bad legislation that infringes on individual liberties. But AB356 is a classic case of addressing one wrong with another. The Legislature should reject AB356.