EDITORIAL: Toss Henderson City Council incumbents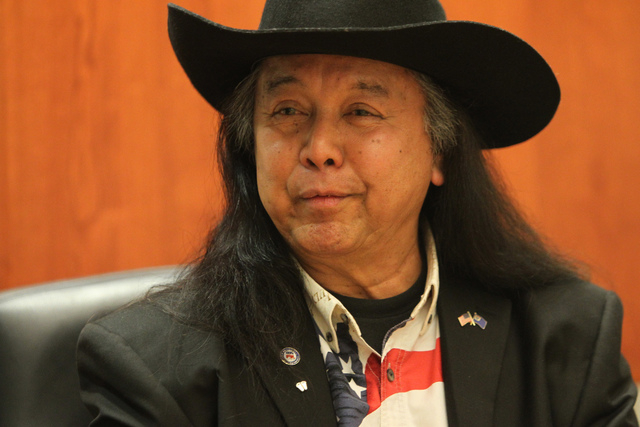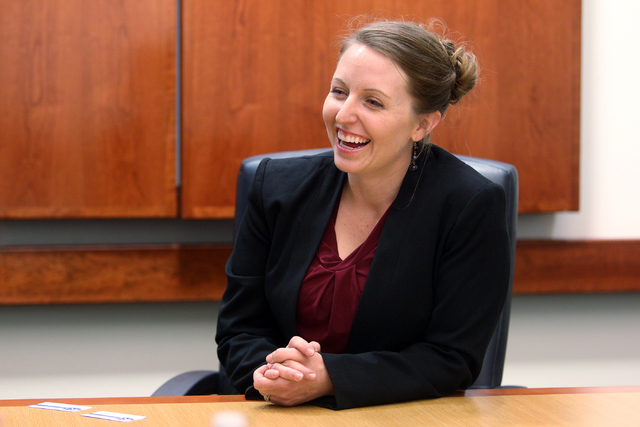 If Henderson residents want to change the culture of their city government, they'll have to change their city's elected leadership.
The state's second-largest city still functions much like a small town — and not in a good way. The exceedingly cozy relationship between the elected members of the City Council and the appointed administrators who are supposed to answer to them discourages public scrutiny and inevitably leads to bad governance.
There are too many anecdotes of insular practices to list here, but four recent ones provide powerful evidence of hostility to outside inquiry. First, the city's outrageous media policy, which threatened city employees with termination if they talked to journalists — especially Review-Journal reporters — without the prior approval of the communications office. City Manager Jacob Snow, City Attorney Josh Reid and City Council members never read the policy before it was enacted, and it remained in force for months before the Review-Journal exposed it. It was promptly rescinded. Second, the city's open support of Senate Bill 28, which is written to discourage public records requests by making them too expensive for average citizens to afford. Third, the city's deliberate decision to not promote this spring's municipal elections on its website home page until long after candidate filing was over. City staff obviously didn't want residents to know they could run for office and challenge the incumbents who look out for the bureaucracy. Fourth, the city proposed a property tax increase as it was awarding its well-paid workforce a new round of pay raises.
Fortunately, enough residents are paying attention to city politics to give Henderson voters choices on the April 7 primary ballot, for which early voting starts March 21. In races with more than two people, a candidate can win election outright by capturing a majority of the total votes cast. If no one gets a majority of the total votes cast, the top two candidates advance to a June 2 runoff. In races with only two candidates, a victor is guaranteed in the primary.
The Review-Journal offers the following endorsements for Henderson City Council:
In Ward 1, incumbent Councilwoman Gerri Schroder faces challenges from retired Chrysler worker Eddie Hamilton and small business owner Edward O'Neil. Ms. Schroder says she takes pride in her work overseeing the city's finances, but was positively stumped when asked if Henderson has an employee compensation problem. "I don't have any role in that. … I don't know if they make too much," she said of the city's workforce. She should know. Not only is she elected to monitor such matters — payroll is the city's biggest operational expense — but her husband, Glenn, was juiced into an unposted, part-time job as a city "housing specialist" that later was converted to a full-time position with benefits. He later quit. Mr. Hamilton, upon introduction, comes across as a political caricature with his patriotic attire and cowboy hat. But he articulates the problems with Henderson government as well as anyone. If elected, he vows to shake up a city run by what he calls "an elite, corrupt political class" plagued by nepotism and an "incestuous relationship between elected officials and bureaucrats." He wants to force the city's "censorship bureau" to embrace openness and transparency, he wants to outsource and privatize more city services, and he wants the state attorney general to investigate City Hall. The Review-Journal endorses Eddie Hamilton for Henderson City Council, Ward 1.
In Ward 2, incumbent Councilwoman Debra March is being challenged by Crystal Hendrickson. Ms. March has a long record of public service and has been deeply involved in regional planning. Ms. March said she favored having a community conversation on a potential property tax increase. "What I heard from citizens is that this is still a fragile recovery," she said. So before that contentious conversation, she didn't know that Henderson residents were still hurting? Regarding the city's payroll, Ms. March says Henderson has more residents per employee and does more with less. But the city has so few employees because it pays them too well. Ms. Hendrickson is running as a frustrated citizen who wants to clean up cronyism, institute openness and make sure the City Council looks out for taxpayers instead of city employees. The Review-Journal endorses Crystal Hendrickson for Henderson City Council, Ward 2.
In Ward 4, incumbent Councilman Sam Bateman is being challenged by property manager Tristan Galicia and financial planner Derek Uehara. Mr. Bateman, a county prosecutor, has been a steady presence on the council. He opposed a property tax increase and has pushed for efficiencies. But we don't think he has done enough to challenge the city's shadowy operating culture — and we don't think he'll push for changes if re-elected. Mr. Galicia says he's running, in part, to find out "who's really running the city" and change the culture. But we like Mr. Uehara's business experience and desire to recruit more companies and jobs to the city, and his pitch to get a tighter grip on city spending. The Review-Journal endorses Derek Uehara for Henderson City Council, Ward 4.
If Henderson residents want to change the culture of their city government, they'll have to install a new council majority intent on doing so.