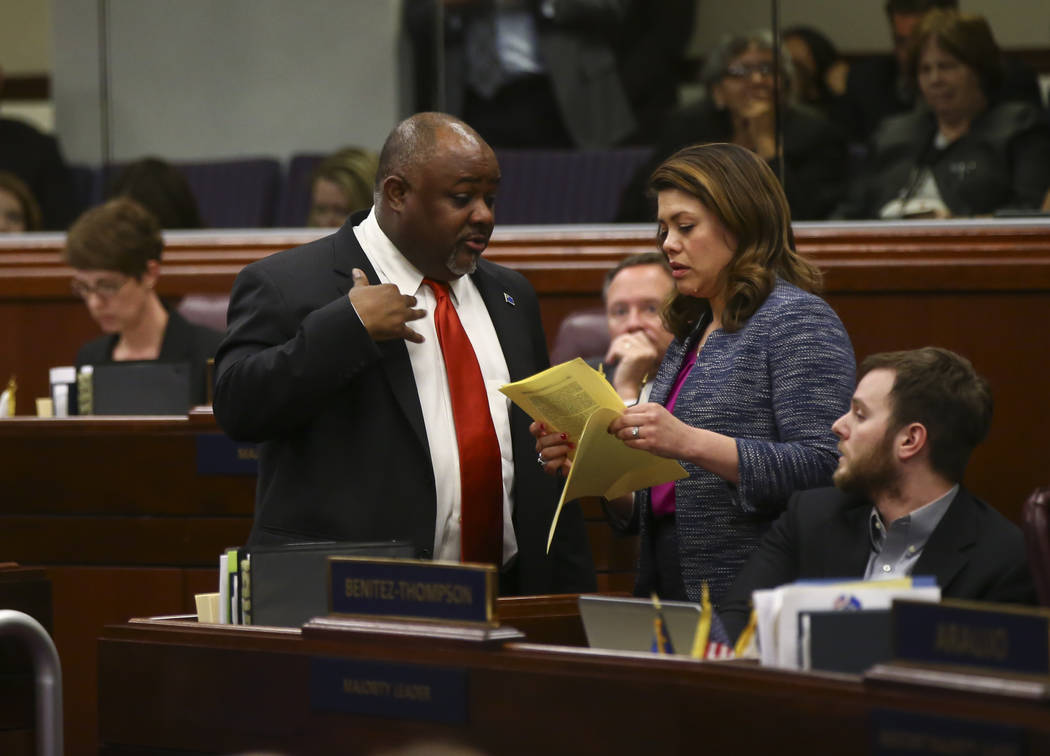 The election of Donald Trump has Nevada Democrats dreaming of turning Nevada into California East.
Mr. Trump's presidency has Democrats energized, and with Gov. Brian Sandoval termed out, Nevada could elect its first Democratic governor in 20 years. Democrats currently control the Legislature.
As the Review-Journal's Ramona Giwargis reported recently, Democratic leaders have their sights set on increasing their majorities in Carson City. That includes the Assembly, where Democrats are just one vote away from having a two-thirds majority.
"If we retain all 27 and pick up two more seats, we just want to have an Assembly that's functional and able to go to work to represent the state," said Assembly Speaker Jason Frierson, D-Las Vegas. "We're hopeful we'll be successful in expanding the majority."
If Mr. Frierson doesn't think the Assembly was functional when Democrats had 64 percent of the seats, he should share who in his caucus was causing all the problems. What he likely means is that if Democrats had a two-thirds majority, they could pass tax hikes without needing Republican votes. That scenario is less likely in the state Senate but remains plausible.
It's possible that come January, Democrats could control both houses of the Legislature and the governor's mansion. The policy consequences would be substantial. Local governments have long clamored for higher property taxes. Thanks to collective bargaining laws, school districts are constantly out of money.
Democrats must let voters know now if and how much they plan to raise taxes.
A Democratic trifecta would mean other changes, too. Unions have long sought collective bargaining for state workers. Such a move would impose on the state the fiscal problems local governments have long endured. Higher state salaries would reduce available funding for education.
Nevada's been a right-to-work state for decades. Democrats would likely seek to roll back those protections for tens of thousands of workers. More union dues, at the expense of middle-class employees, would increase their campaign contributions and political power.
Last session, Gov. Sandoval set a record for sustained vetoes. That included paid-sick-leave mandates, a minimum-wage hike and rollbacks of collective bargaining reforms passed in 2015. Then there were vetoes of a Medicaid-for-all bill and an increase in Nevada's renewable portfolio standard, which likely would have raised power rates.
Election Day is still seven months away, but if Republicans, non-partisans and the business community want to avoid becoming a mirror image of California, they have a lot of work to do. Democratic turnout will likely be high. Republicans will need to match it.