Democrat-ordered study shows gun laws are working
January 17, 2018 - 9:00 pm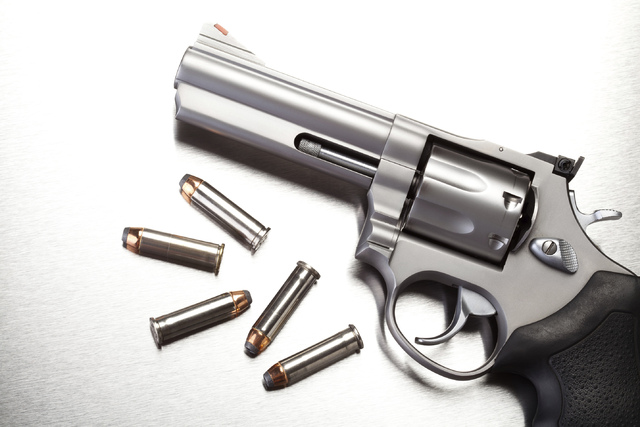 For two-and-a-half years, the U.S. Government Accountability Office tried to find someone on the open internet who'd sell a firearm to a person not allowed to purchase a gun. It failed.
Earlier this month, the GAO released a report on internet firearm sales. From July 2015 to November 2017, its agents attempted 72 gun purchases from websites. Using a variety of scenarios, the agents told sellers that they weren't legally allowed to buy a firearm. The sellers refused — every single time.
In its 72 attempts, "56 sellers refused to complete a transaction once we revealed that either the shipping address was across state lines or that we were prohibited by law from owning firearms," said the report. GAO agents had their accounts frozen by the gun-dealing websites five times, and the 11 remaining attempts appeared to be scams.
The study's results are great news, but the findings likely came as a shock to those responsible for instigating the report — three of the most liberal congressional Democrats. Sen. Elizabeth Warren, Sen. Brian Schatz and Rep. Elijah E. Cummings had asked the GAO to "investigate whether online private sellers sell firearms to prohibited individuals."
But when the results didn't come back as planned, Sen. Schatz told the Daily Caller that he questioned the "methodology" and would "continue to work on this issue." Perhaps he and his cohorts should re-evaluate their premise, instead.
For years, gun control advocates have asserted that 62 percent of private gun sellers operating online would sell to someone who couldn't pass a background check. That claim came from a study produced by the office of former NYC mayor Michael Bloomberg. Mr. Bloomberg is the major funder of Everytown for Gun Safety. In its quest to pass its 2016 background check initiative here in Nevada, Everytown produced a Nevada-specific study on online gun sales. Called The Wild, Wild Web, it claimed that unregulated online sales in Nevada could be putting more than 3,100 guns into the hands of felons and domestic abusers every year.
Turns out the results are different when gun control proponents aren't the ones paying for the study.
That's not to say guns are never sold illegally over the internet. It happens, but it doesn't seem to come close to happening as often as gun-control advocates claimed. The GAO study provides evidence that Bloomberg and Everytown have given Nevadans and the nation bad information in order to advance their agenda.
Because gun control advocates continually want to have a "national conversation" on guns, let's start with why it appears they've spent years blowing this problem out of proportion.