EDITORIAL: Accountability: Failing charter school shut down
October 7, 2018 - 9:00 pm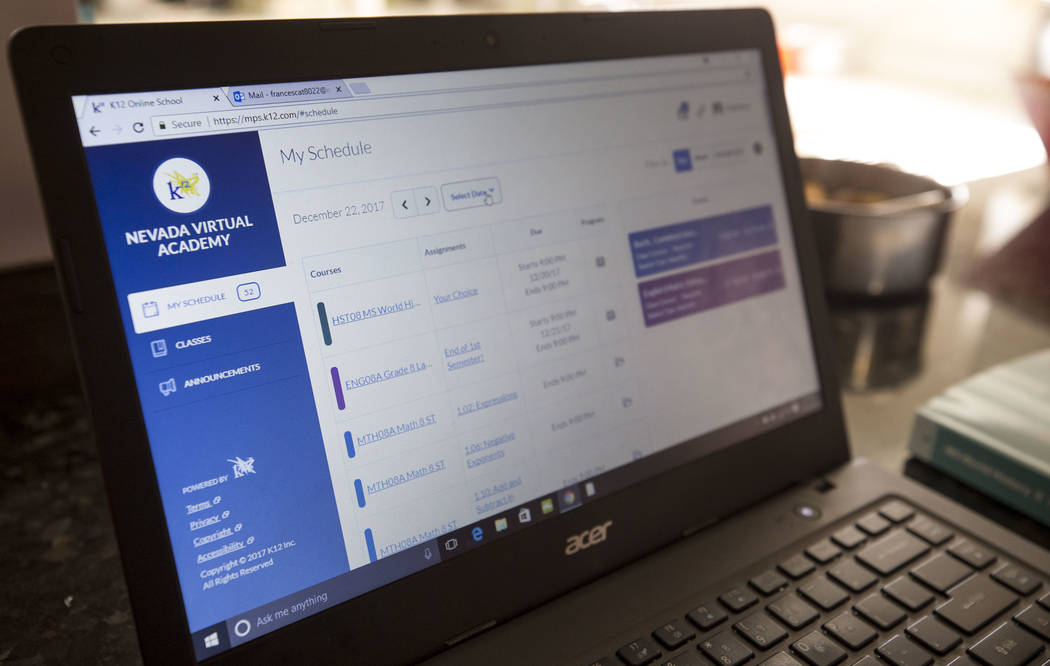 The shuttering of the Nevada Virtual Academy's failing elementary program is a great sign of success.
As the Review-Journal's Amelia Pak-Harvey reported, the State Public Charter School Authority shut down the campus after the grade school received a one-star rating from Nevada's Education Department. The authority had given the school a "notice of intent to terminate," which is a final warning, last February.
The school couldn't cut it academically, and that hurt its students. But the system governing charter schools worked. One of the great features of charter schools is that there is a formal mechanism in place to close the unsuccessful ones.
In all, the authority gave 10 schools notices of concerns. That's a powerful mandate: Shape up or get out. It cuts out excuses and forces the adults in the system to make the changes and sacrifices needed to improve. If they don't, the school closes.
This process is similar to the creative destruction you see in the free market. A key difference between free-market capitalism and government central planning is how each deals with failures. In a free-market, failures close. Their resources go to those who are more productive. In an education context, this means students go to different, better-performing schools. Ineffective principals and teachers might not get hired again or are re-employed only after improving their skills.
In a government-run system, failures are often subsidized, which maintains and even rewards their inefficiencies. You see that in the Clark County School District.
Nevada's 2017-18 star rankings showed 45.5 percent of district elementary schools didn't meet state standards. Some of those schools have failed students for years, if not decades. If these were charter schools, their leaders and teachers would be worried about their future employment.
So who's getting fired? No one. Officials in the public school system present failure as evidence that taxpayers aren't generous enough. If a school improves, officials will use that as a sign that more money boosted achievement.
The whole system is set up to be successful at one thing — increasing spending. In that regard, it has been a roaring success. Nevada has nearly tripled inflation-adjusted per-pupil spending over the past 60 years. Yet achievement remains abysmal. Just 29 percent of district fourth- and eighth-graders are proficient in reading.
It's not unusual for a school to fail. That's been happening here for decades. But it's unusual for a failing school to be held accountable, as is the case with charter campuses. Nevada's students need more of that.