EDITORIAL: All aboard! Next stop is Victorville
November 22, 2018 - 9:00 pm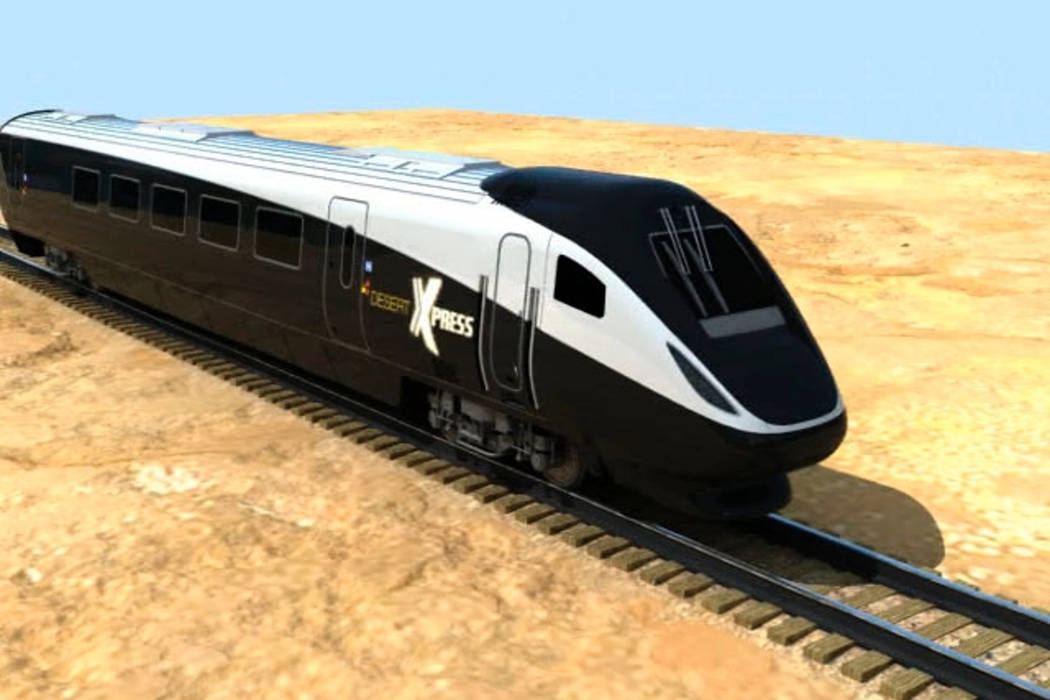 A decades-on-the-drawing-board rail project between Las Vegas and Southern California received a boost last week when billionaire Richard Branson signed on. But don't buy your tickets just yet.
In September, Brightline acquired the rights to develop a train line connecting Las Vegas to Victorville. Versions of this proposal — usually heavy on taxpayer subsidies — have floated around since the 1980s as a means of ferrying more gamblers to Southern Nevada. Brightline currently operates a privately funded rail project in Florida.
Questions remained about financing for the endeavor, but last week Mr. Branson, the high-profile adventurer and founder of the Virgin Group, jumped on board. Brightline announced it will become Virgin Trains USA.
More details emerged a few days later when Fortress Investment Group LLC — which retained a majority stake in Brightline — filed papers with federal regulators signaling its intention to take the project public with a stock offering. The prospectus also revealed:
■ The company plans to start construction next year and finish by early 2022. Estimates put the cost at $3.6 billion, less than the $7 billion previous developers had figured.
■ Tickets are expected to run $60 each way, and the 185-mile trip will take 90 minutes.
■ Fortress Investment pegs ridership at 11.3 million within a year or two of operation, with revenue hitting $863 million in the first year.
It's worth noting that the term "high-speed rail" is a bit of a stretch. To travel from Victorville to Las Vegas in 90 minutes will require a speed of 125 mph, far below the pace of many advanced trains. In addition, ridership and revenue estimates for these types of transit projects are routinely exaggerated.
The difference here, however, is that taxpayers don't appear to be on the hook. Instead, investors will be free to analyze the forecasts and expectations and decide for themselves whether to become involved. The market reaction will be telling.
"I guess if Branson's got so much money he wants to buy trains, more power to him," Richard Little, a retired USC infrastructure and financing expert, told the Review-Journal. "I don't know that I'd put my money into it. … If they can make the number work, bless their hearts. It'll take some cars off the road."
California is currently blowing through billions of dollars in taxpayer money in a quixotic effort to connect Los Angeles and San Francisco via a high-speed rail project that is far behind schedule and vastly over budget. Whether or not the Vegas-to-Victorville line meets the same fate — or even gets built at all — remains to be seen. But at least the beleaguered taxpayers will be on the sidelines.