EDITORIAL: Biden needs to deal on permitting reform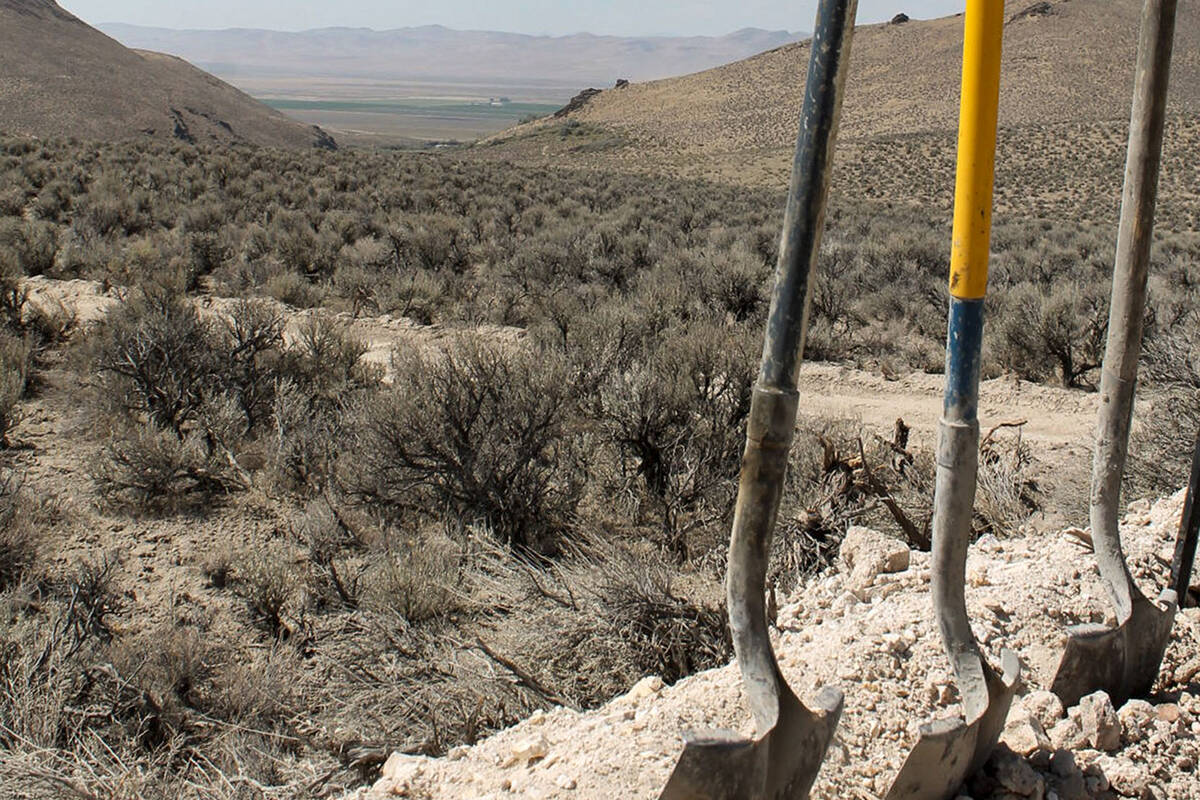 Back in 2009, President Barack Obama made some aggressive promises about an $800 billion infrastructure bill and all its "shovel-ready" projects that would soon boost the U.S. economy.
Last year, President Joe Biden similarly hyped the laughably misnamed Inflation Reduction Act, which included nearly $400 billion in green energy pork. Senate Majority Leader Chuck Schumer vowed that "It will kick-start the era of affordable clean energy in America. It's a game-changer, it's a turning point, and it's been a long time coming."
Irony of ironies, both pieces of legislation, passed 13 years apart, faced the reality of a federal permitting process that is a maze of obstacles, delays and red tape — a process wholeheartedly endorsed by Mr. Obama and Mr. Biden when they served as Senate Democrats.
As a result, Yahoo reported in 2017 that "only $98.3 billion of the $800 billion stimulus was dedicated to transportation and infrastructure. Of that $98.3 billion, only about $27.5 billion was actually spent on transportation infrastructure projects."
By 2010 Mr. Obama had hit reverse. "The problem," he told The New York Times, "is that spending it out takes a long time, because there's really nothing — there's no such thing as shovel-ready projects."
As for the Inflation Reduction Act, a similar realization is taking place. In March, the head of ConocoPhillips told attendees at an energy conference that fulfilling the law's goals will be "procedurally impossible" without permitting reform that clears barriers to building energy infrastructure.
Those barriers are now part of the debate on the nation's debt ceiling. House Republicans hope to include permitting reform in any compromise package to address the looming crisis. And they have plenty of examples to back up their contention that the current system is broken.
The Wall Street Journal reported last week that federal regulators had given the go-ahead Thursday to a high-voltage power line for a Washington state wind project that could deliver electricity to three states. The project had been "fast-tracked" — by the Obama administration after being conceived in 2006. It took 17 years to get this far.
"We didn't honestly know what we were getting into," a project manager for the developer told the Journal. "And, of course, here we are 17 years later."
A similar fate was in store for a planned project that would transport power to Arizona from a Wyoming wind farm. Put forth in 2005, The New York Times reported this month that the TransWest Express project finally got the nod in April "after 18 years of legal battles and hearings and revisions." If everything proceeds apace, it will be running by 2028.
These are not anomalies. It typically takes up to a decade to secure a mining permit from the federal government.
These roadblocks have financial and other consequences. "Unless the United States rapidly accelerates the construction of power lines, researchers at Princeton University estimate that 80 percent of the potential environmental benefits of electrification will be squandered," the Times noted this month.
Both parties have an interest in streamlining the process. Mr. Biden and Democrats have no chance of implementing their climate change agenda without making it more efficient to build renewable projects. Republicans want more freedom for entrepreneurs and a less powerful administrative state.
"The White House doesn't have a prayer of implementing the infrastructure bill or the (Inflation Reduction Act) without permitting reform," GOP Rep. Garret Graves of Louisiana told the Journal. "And anyone who's actually out there trying to build things will tell you that."
Time to get something done.