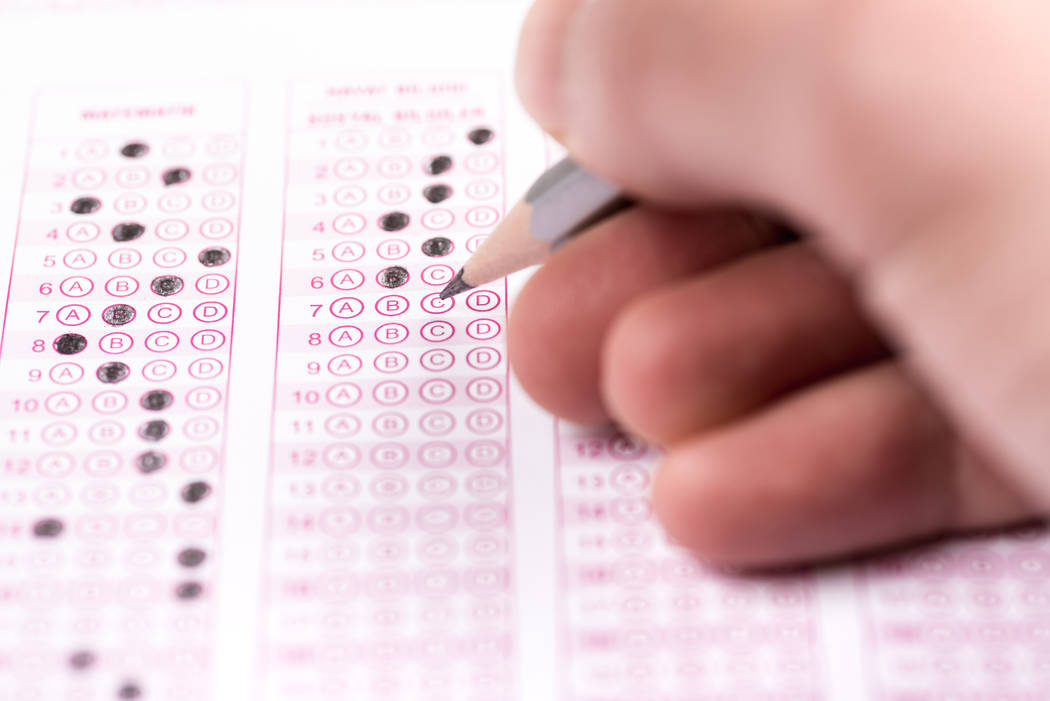 The issues facing the Clark County School District are numerous and oft-repeated. Substandard student test scores and graduates who require remedial classes at the next level are just two of the challenges the district has grappled with for years.
Yet too often, the negative tends to obscure the fact that a great many local teachers are doing yeoman's work to instill their students with the skills, reason and aptitude necessary to succeed. And many of those students are doing just that.
District officials announced this week that 62 students had been named semifinalists in the National Merit Scholarship Program for 2018. Those who qualify scored among the top 1 percent on the Preliminary SAT/National Merit Scholarship Qualifying Test, which covers math, writing, language and evidence-based reading. About 1.6 million juniors from 22,000 high schools across the country sat for the exam.
Eleven Clark County students from local private schools also achieved the honor.
The National Merit Scholarship Corp. reports that about 90 percent of the 16,000 semifinalists are expected to earn finalist status, which will allow them to compete for a number of different academic grants available to about half the group.
"The Clark County School District is extremely proud of the accomplishments achieved by these students in becoming National Merit Semifinalists," said a statement issued by Mike Barton, the district's chief academic officer. "This accomplishment is a reflection of the hard work and dedication put forth by these students throughout the years."
Congratulations to these high school scholars. Southern Nevada's future is brighter today thanks to these intelligent young men and women.