EDITORIAL: Congress has no business tackling fantasy football
September 18, 2015 - 5:21 am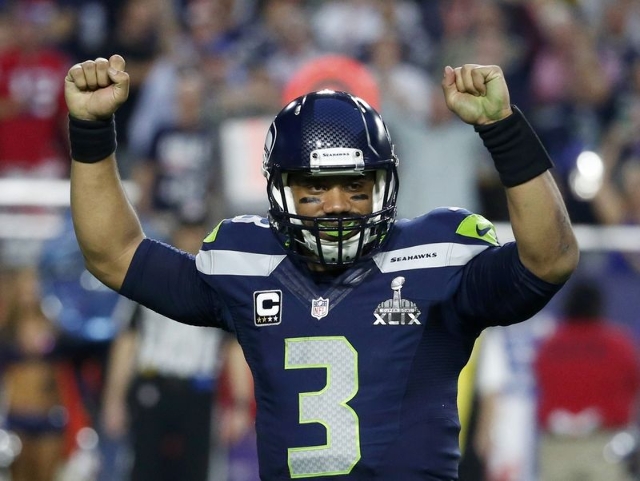 The much-anticipated National Football League season kicked off last week, delighting its legion of fans throughout North America. That would include the more than 50 million people who partake in fantasy football leagues. They enjoy the entertainment of going up against friends, family, co-workers and colleagues for bragging rights and, of course, the prospect of winning money. (About half of all leagues require participants to buy in, with top finishers sharing the pot.)
Fantasy football has become so huge that TV broadcasts of the opening weekend's games featured a plethora of fantasy sports commercials, almost exclusively from one-day/one-week online fantasy businesses such as DraftKings and FanDuel. Through these websites, fans pick the NFL players they believe will perform best for the chance to win sizable cash prizes.
That was too much for Rep. Frank Pallone, D-N.J., who cringes at the thought of everyday Americans deciding how best to spend their time and dollars. Heaven forbid they might win some money while they're at it.
As reported Monday by the Review-Journal's Steve Tetreault, in the wake of the weekend ad blitz, Rep. Pallone called for a congressional hearing to explore the legal status of the fantasy sports industry.
"Anyone who watched a game this weekend was inundated by commercials for fantasy sports websites, and it's only the first week of the NFL season," said Rep. Pallone, the top Democrat on the House Energy and Commerce Committee. "Despite how mainstream these sites have become … the legal landscape governing these activities remains murky and should be reviewed."
In other words, how can the government regulate this industry and get even more of the $15 billion it generates annually? Better yet, how can Washington kill it outright? Because there really is no form of entertainment or skill-based wagering that Congress won't stick its fingers in.
The Review-Journal's Howard Stutz, in a July report, noted the concerns of gaming industry officials. From their perspective, fantasy sports are a form of gambling. "You put up something of value, cash, to win something of value, cash," said Joe Asher, CEO of sports book operator William Hill U.S. "It's the classic definition of gambling."
Indeed, fantasy sports are a skill-based form of gambling. So what?
Online poker faced very much the same issue. It became almost ubiquitous. Then, in April 2011, the Justice Department swooped in and shot down online poker, all but killing the industry. It's not hard to imagine fantasy football players facing a similar fate, logging onto a website and seeing not their lineup for the next week, but a message that the Justice Department has shut down their league — and the entire industry, too.
Rep. Pallone and those who agree with him don't realize that this ship already has sailed. Congress took a look at fantasy sports back in 2006, when it enacted the Unlawful Internet Gambling Enforcement Act. The law gave fantasy sports an exemption to the Internet wagering ban because lawmakers correctly determined that fantasy games require more skill than luck. Indeed, unlike lotteries or slot machines, fantasy sports play requires participants to pay attention to injuries, matchups and past and projected performance.
The Hill's David McCabe touched on the 1992 Professional and Amateur Sports Protection Act, which outlawed sports betting under federal law while exempting a few states — Nevada obviously one of them — and the 2006 mandate. Rep. Pallone told Mr. McCabe, "The interplay between these federal laws has made … public policy unclear, making them ripe for congressional review."
What's unclear? Specific states received exemptions from the 1992 law — which is terrible policy because it drives untold billions of dollars worth of sports wagering underground — and specific activities received exemptions from the 2006 law.
But now, because more and more smart entrepreneurs have taken advantage of the 2006 exemption — including major sports leagues themselves and the major networks that broadcast their events — and fueled the explosive growth of fantasy sports, creating jobs in the process, Rep. Pallone and his ilk want a do-over.
There is no reason at all for Washington to get involved with fantasy sports. Lawmakers should revisit the 2006 law, but only to end the ban on interstate online poker. Allowing only intrastate online poker is the height of absurdity. Why should someone in Las Vegas be allowed to play online poker with somebody in Henderson, but not be allowed to include another player in Boston or Chicago?
With crushing federal debt, low labor-force participation, a broken immigration system and no shortage of foreign crises, you'd think Rep. Pallone and the rest of Congress would have more important things to tackle than fantasy football. Leave our fantasy football leagues alone.