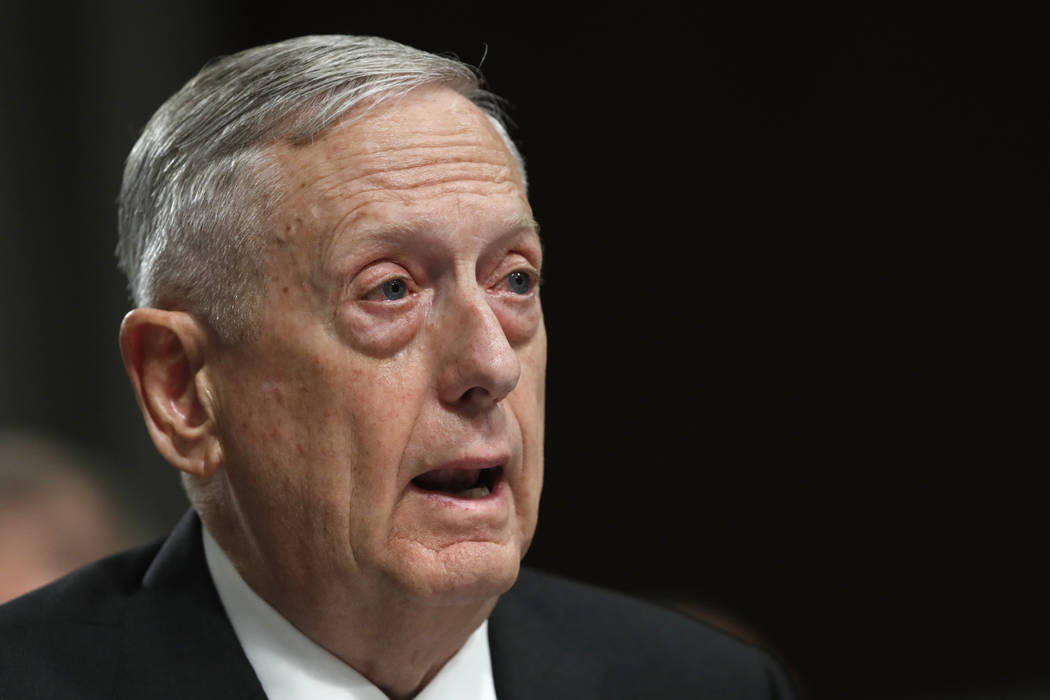 One of the federal government's primary responsibilities is national defense. But as the national budget has metastasized, the amount of money spent on military procurement and modernization has not kept pace with spending in other areas.
To combat this trend, Defense Secretary Jim Mattis is calling on Congress to close excess military bases in order to save money that could be better spent on things such as state-of-the-art submarines, helicopters and aircraft.
Not surprisingly, Mr. Mattis's common-sense proposal is facing opposition from lawmakers who are more interested in their political careers than in the best interests of the nation.
During his testimony before the House Armed Services Committee this week, Mr. Mattis appealed to Congress for permission to begin a new round of base closings in 2021. Mr. Mattis testified that the military "currently has more infrastructure capacity than required for operations," a status that won't change even if the various branches increase their personnel numbers, The Associated Press reported this week.
"In order to ensure we do not waste taxpayer dollars I … greatly appreciate Congress' willingness to discuss [base closing] authorization as an efficiency measure," Mr. Mattis said. "That authorization is essential to improving our readiness by minimizing wasted resources and accommodating force adjustments."
According to the Pentagon, the last round of base closings, which took place in 2005, currently saves about $12 billion per year. As the Washington Examiner reported, Mr. Mattis said the additional proposed closures would generate $2 billion or more annually over the next five years.
Lawmakers playing parochial politics have traditionally blocked these types of efforts, despite the potential to both save significant funds and strengthen the military. During the Obama administration, for example, both the Army and the Air Force said they had far more space to train and base troops than they actually needed, and recommended closures in order to strengthen the armed forces as a whole. But Congress rejected the request to form another independent commission to target bases for elimination.
As the AP reports, lawmakers who reject the closings say they question the veracity of the data and analysis used by the Pentagon. In reality, their chief concern lies in the fact that a military base — regardless of its actual worth to the military — is a huge deal for a congressional district, providing residents with jobs and money.
Yes, it's true: Base closures would negatively affect some communities. But the military is not a federal jobs program. It's called on to provide for our common defense and is best able to carry out that mission if it operates as efficiently as possible. Eliminating outdated, unnecessary or inefficient military installations is in the best interest of the country as a whole.