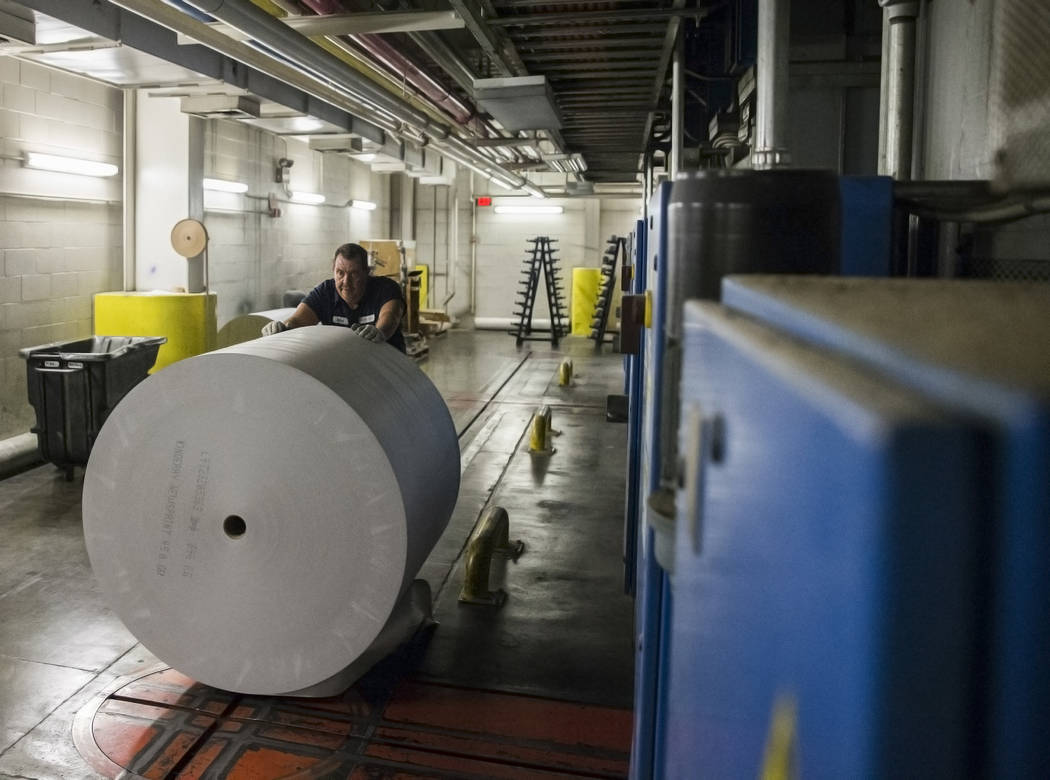 Donald Trump's protectionist tendencies have yet to ignite a destructive trade war, but they are threatening the survival of scores of publishers already struggling in the digital age.
Earlier this year, the U.S. Commerce Department imposed steep tariffs — up to 32 percent — on Canadian newsprint. The move came after a lone Washington-based paper company — owned by a New York hedge fund and employing around 250 people — filed a complaint alleging that Canadian producers were unfairly subsidized.
The move exacerbated the challenges facing the newspaper industry, imposing additional annual costs on publishers that could run into the millions of dollars. Smaller papers — including many good ones in Nevada — are particularly at risk, along with community-based journalism.
Newspapers aren't the only potential victims. Book publishers and commercial printers are also in the crosshairs.
At this point, the tariffs are temporary. The International Trade Commission is scheduled to make a final determination on the case in August or September. But there's still a chance the destructive duties can be derailed.
On Monday, a bipartisan group in the Senate stepped forward with the Protecting Rational Incentives in Newsprint Trade Act of 2018. It would suspend the tariffs and ask that the Commerce Department consider the ramifications of the tariffs on printers and publishers.
"The U.S. printing and publishing industry is facing an unprecedented threat from crippling new import tariffs imposed on Canadian uncoated groundwood paper," said a statement by U.S. Sen. Susan Collins, R-Maine, one of the bill's authors. "I encourage my colleagues to support this bipartisan bill to fully evaluate the economic impact of these tariffs before they harm our local newspapers and printing industries."
Sen. Angus King, an independent from Maine, co-authored the bill, which currently has eight co-sponsors. The "new tariffs … impact hundreds of thousands of American jobs in the U.S. newspaper business and paper manufacturing industry, which are already operating on razor-thin margins," he noted. "The PRINT Act would help … ensure local newspapers don't bear an undue burden from these misguided tariffs."
The PRINT Act deserves a quick hearing in the upper house. Nevada's two senators, Republican Dean Heller and Democrat Catherine Cortez Masto, should sign on and work to ensure the measure isn't locked in a desk drawer.
Meantime, Nevada's U.S. House delegation — Democratic Reps. Dina Titus, Jacky Rosen and Ruben Kihuen, along with Republican Rep. Mark Amoedi — should introduce a companion measure in the lower chamber. The newsprint tariffs have already had destructive effects and represent protectionism at its worst.