EDITORIAL: Donald Trump backs off his Helsinki comments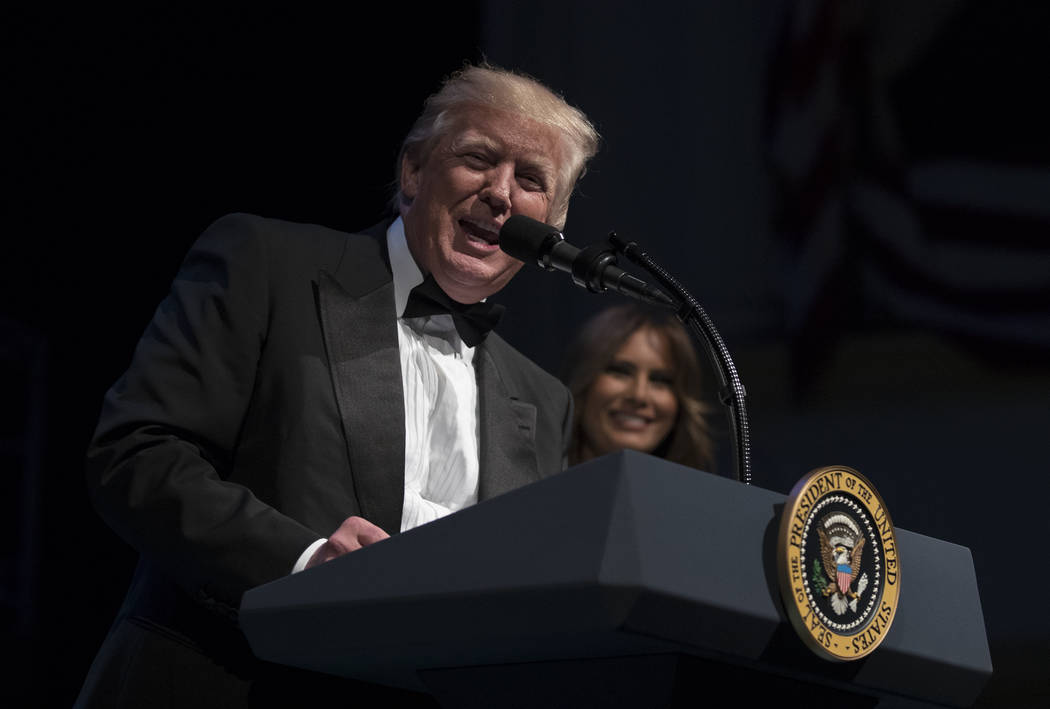 Donald Trump threw it in reverse a day after he woefully bungled a press conference at the Helsinki summit, drawing a chorus of criticism from across the political spectrum.
The president, on a podium with Vladimir Putin, implied Monday that he accepted the Russian president's denials of interference in the 2016 U.S. elections over the assessment of American intelligence agencies on the topic. His comments created a frenzy of caustic condemnation.
On Tuesday, Mr. Trump backtracked. "I accept our intelligence community's conclusion that Russia's meddling in the 2016 election took place," he said.
It doesn't take a psychologist to surmise that Mr. Trump's clumsy misstep stems, at least in part, from his defensiveness over allegations by bitter Democrats that he wouldn't have won the White House two years ago absent Russian social media and hacking shenanigans. There is, of course, no evidence that the Russians changed a single vote.
But Mr. Trump let his ego overwhelm his judgment at an inopportune time. That was a mistake. Collusion and meddling are different things, and the president was wrong to insinuate he would accept Mr. Putin's hollow refutations despite the appraisals of the U.S. intelligence community.
In fact, Mr. Trump — blunt and blustery last week when meeting with our European allies — missed a major opportunity to make it clear to the Russian leader in front of the world that the United States won't tolerate this type of intrusion. His about-face on meddling would be more complete if he now forcefully spoke up on that subject.
As usual, however, the president's detractors weren't content to simply pounce on the president's indiscretion. Instead, the leftist mob went into full hysteria. Some critics conjured fantastical conspiracy theories about Putin having "something" on Mr. Trump. Never mind that the sanctions the United States has imposed on Russia under Mr. Trump are tougher than those levied by his predecessor. Meanwhile, House Minority Whip Steny Hoyer and one former intelligence chief called the statements "treasonous."
This is priceless nonsense, particularly given the fact that Barack Obama — he of the worldwide America apology tour — was caught on a hot mic in 2012 telling a Russian government official that he'd have more "flexibility" after his re-election to cut deals with Putin on arms control. And never mind that the same progressives reaching for the smelling salts Monday would have swarmed the streets more than three decades ago to protest Ronald Reagan labeling the Soviet Union the "evil empire."
None of this is to excuse the president's poor showing. But in the age of Trump, indignation and emotion tend to engulf historical perspective.
Mr. Trump has never felt bound by traditional diplomatic decorum — and that has led to some successes for his administration. Witness his recent shaming of NATO countries into pledging more money for their own defense. But such an impulsive approach also carries significant risks. Let's hope that's a lesson the president learned this week.