EDITORIAL: Donald Trump nominates Brett Kavanaugh to the Supreme Court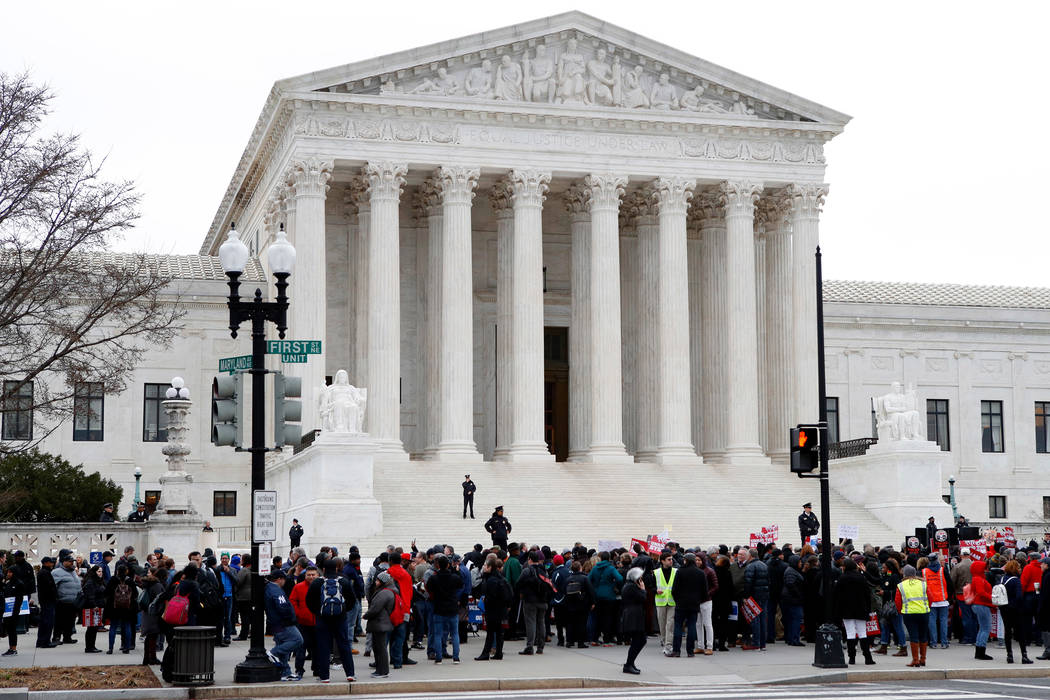 President Donald Trump's nomination Monday evening of federal Judge Brett Kavanaugh to the U.S. Supreme Court was a bit of a snooze, given that the real pyrotechnics are too come. Democratic congressional leaders really didn't care who the White House selected; they were eager to oppose any GOP nominee regardless of qualifications and credentials.
Had Mr. Trump tapped Gandhi, Mother Teresa, Jesus Christ or Thomas Jefferson to replace the retiring Justice Anthony Kennedy, progressives would still be ululating that the court pick threatens to bring about the end of modern society as we know it. The reality is more mundane.
Judge Kavanaugh is eminently accomplished. A graduate of Yale Law, he clerked for Justice Kennedy before working in the George W. Bush White House. He was confirmed for the D.C. Circuit Court of Appeals in 2006 and has written more than 300 opinions during his 12 years on the bench.
Judge Kavanaugh is firmly in the judicial mainstream, although Democrats will no doubt try to twist him into a rabid, dangerous extremist. He is, in fact, a constitutionalist who believes that judges should follow the nation's founding document rather than reinterpret law to achieve desired ends. "As judges, we are not authorized to rewrite statutory text simply because we might think it should be updated," he wrote in a 2016 opinion.
Sadly, this is heresy among those on the left these days.
The nominee has an impressive paper trail when it comes to recognizing an individual's right to gun ownership. During his judicial tenure, he has consistently defended the First Amendment and has shown a willingness to recognize constitutional limits on the ever-expanding and oppressive administrative state. Judge Kavanaugh has also been a strong advocate for separation of powers protections.
As for the "A" word, The Wall Street Journal reports Judge Kavanaugh has authored "no opinion that would create a confirmation problem on abortion rights." But that line of attack has already been unleashed as a scare tactic by Democrats to raise cash and agitate the base; nevermind it remains highly unlikely there would be five votes to overturn Roe v. Wade — or Obergefell v. Hodges on gay marriage, for that matter — even if Judge Kavanaugh were confirmed.
Senate Majority Leader Mitch McConnell has done an admirable job shepherding the president's judicial nominees through a closely divided upper chamber and hopes to have a new justice on the court by October. Expect Democrats to use Judge Kavanaugh's extensive library of opinions to drag out the process until after the election. Republicans, though, have the procedural tools to blunt such a tactic.
Donald Trump won the 2016 election, in part thanks to Republicans and independents who worried what a Hillary Clinton presidency would mean for the Supreme Court. Mr. Trump's first selection to the tribunal, Neal Gorsuch, has so far delivered as a defender of the Constitution and Bill of Rights. Nobody can predict a justice's evolution on the bench, but Judge Kavanaugh appears cut from the same cloth, making him an excellent choice.