EDITORIAL: Donald Trump plows forward on regulatory reform
December 17, 2017 - 9:00 pm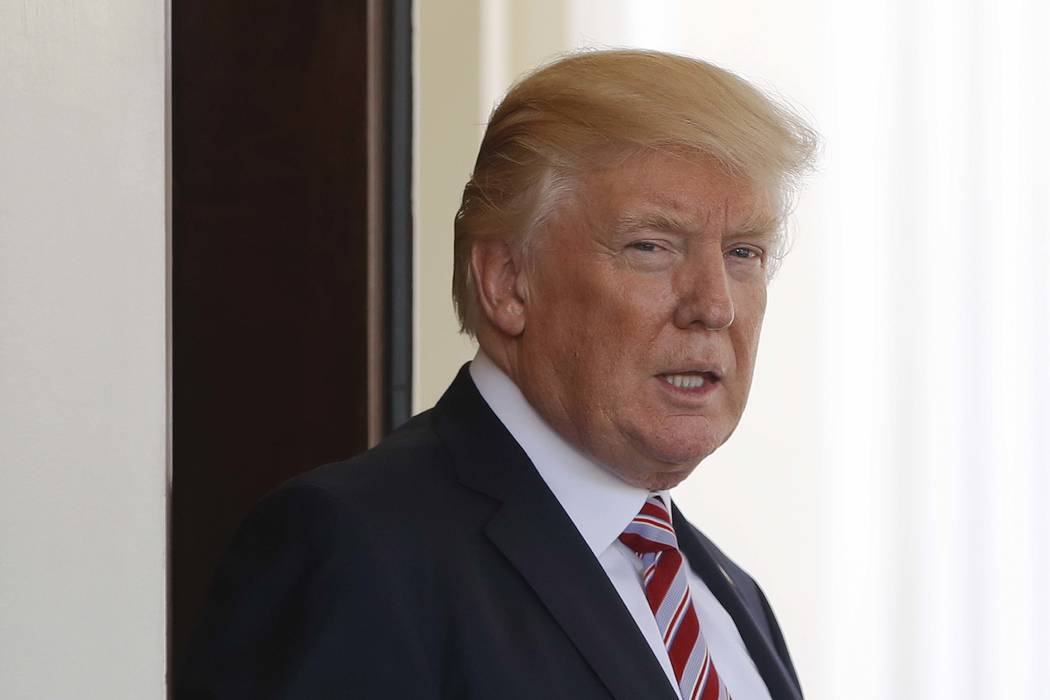 By the time President Barack Obama left office, his administration had saddled the United States with some 23,000 new regulations with a cumulative annual price tag of $122 billion. Since taking over the Oval Office, however, President Donald Trump has aggressively — and successfully — taken on the task of rolling back much of that stifling red tape.
As part of a speech that highlighted his accomplishments at the end of his first year in office, Mr. Trump said last week that his administration is "just getting started" on the issue.
The idea that every page of the Federal Register should be sacrosanct because it enhances public health or safety is a progressive fantasy. For every bureaucratic decree intended to keep our drinking water pure, there are plenty more that choke freedom, productivity and growth without delivering any substantive benefits.
Not only is the president taking a machete to a regulatory state that has been growing unabated for more than eight decades, he's having a substantive effect on the economy. The New York Times reported last week that economic indicators — as well as feedback from a wide range of business leaders — indicate that the Trump administration's shift in federal regulatory policy is helping to build business confidence and boost economic growth.
According to Neomi Rao, the head of the White House agency that oversees rule-making, the Trump administration has formally revoked 67 rules, while 635 planned regulations have been withdrawn, another 244 proposed regulations have been put on "inactive" status, and 700 more were "delayed." Administration officials tell the Times that the rules already rolled back represent a savings of $8.1 billion in regulatory costs over their lifetime, or a total of roughly $570 million a year.
Much of this has been accomplished thanks to the Congressional Review Act, which lets Congress override any regulation within 60 days of being published. The president also placed a moratorium on new regulations upon taking office and has demanded that two edicts be thrown out before one new regulation may be issued.
All of this is at least partly responsible for the improving economy. The Wall Street Journal notes that growth exceed 3 percent in the third quarter. Meanwhile, the stock market has been shattering records on a regular basis.
"We have decades of excess regulation to remove," Mr. Trump said from the Roosevelt Room of the White House last week. "To help launch the next phase of growth, prosperity and freedom, I am challenging my Cabinet to find and remove every single outdated, unlawful and excessive regulation currently on the books."
Perhaps the great mystery of the weak economic recovery under the previous president has at least partially been solved.