EDITORIAL: Early voting starts in Clark County for June 12 primary election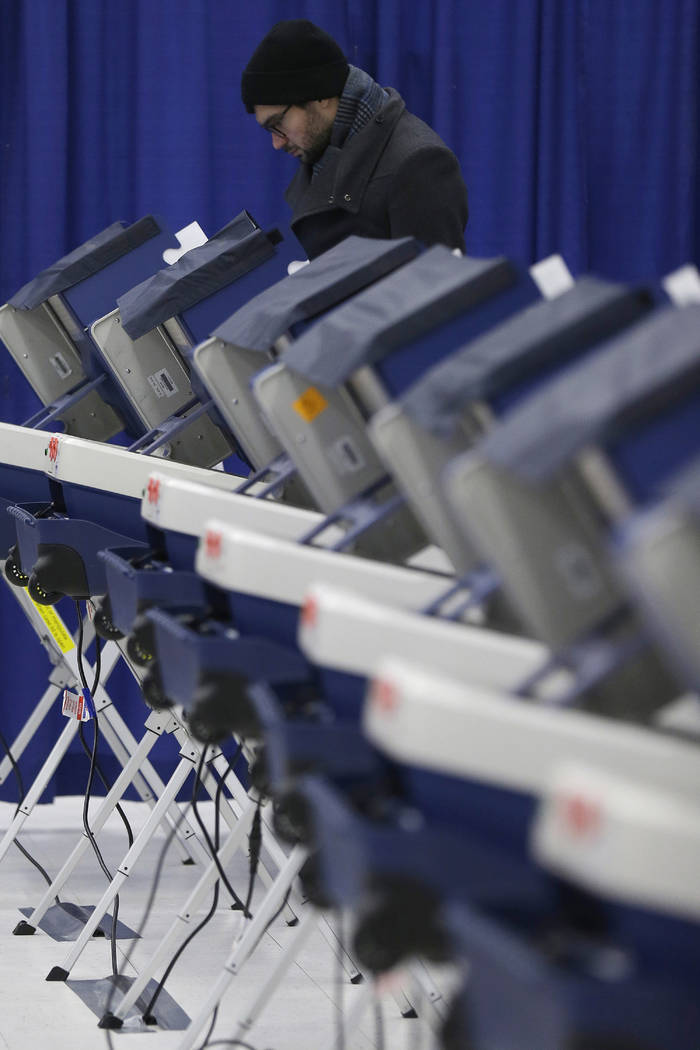 It's been 18 years since Clark County initiated a two-week "early voting" period as a convenience and a means of increasing turnout. Since then, more people have voted before Election Day than on the designated Tuesday. In the 2016 general election, more than 63 percent of participants cast ballots during early voting.
Saturday marks the start of the 14-day early voting window for the June 12 primary election. Registered voters in Clark County may complete a ballot at any one of scores of temporary or long-term polling places. One caveat: Only those registered as Republicans or Democrats may vote in either party's primary. Other voters may cast ballots in nonpartisan races.
Lest you buy the old canard that voting in the primary isn't worth the trouble, remember there are a handful of races that could be decided before the general election. Nonpartisan contests with three or more participants — including one race for the Nevada Supreme Court — will be over June 12 if one candidate earns more than 50 percent support. In addition, the Democratic primary will determine the two-man race for Clark County district attorney, because Republicans failed to field a candidate.
In addition, primary balloting allows party members to select candidates in a number of high-profile races. Nevada's U.S. Senate election will be one of the most hotly contested races in the country come November. Both Democrats and Republicans will choose their standard bearers in the primary. Nevada's four congressional seats are also on the ballot and could help determine control of the U.S. House.
In statewide races, Nevada's Democratic and Republican primary voters will select candidates to compete in the general election to become the Silver State's next governor and attorney general. Plenty of local races are also on the ballot.
Learning about the candidates — particularly in down-ticket races — can be a daunting task. But the Review-Journal has made that easier. Today, the newspaper published a special section exploring the participants in a number of primary contests. If you missed the print version, you can find it online at reviewjournal.com/voter-guide-2018.