EDITORIAL: ELL numbers sink Nevada's education ranking
October 29, 2015 - 4:20 pm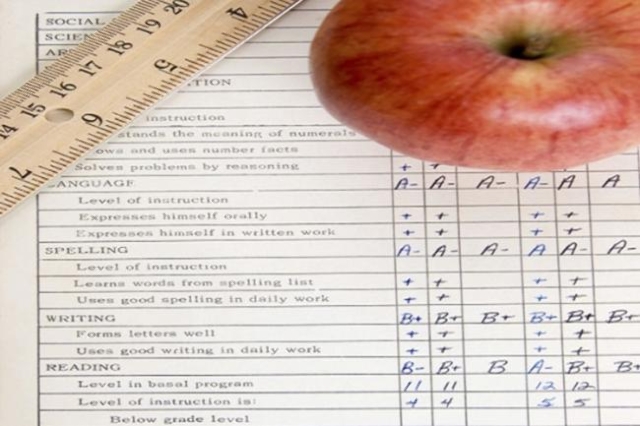 Nevada's latest lousy performance in national school assessments creates the impression that most of the state's students are academic failures. But that's not an accurate picture.
In reality, a sizable block of students are performing far worse than everyone else, dragging down overall numbers and keeping Nevada in the country's educational basement.
Nevada is paying a heavy price for many years of awful instruction for English Language Learners, and likely will keep paying for years to come. The 2013 and 2015 Legislatures made significant commitments to ELL education, especially at the elementary school level. But those reforms and others will need time to work before they're reflected in the fourth- and eighth-grade assessments that comprise the National Assessment of Educational Progress, better known as the nation's report card.
Nevada's grades, released Wednesday, weren't pretty. For the sampling of fourth-graders tested, 32 percent were proficient in math, down 2 percentage points from the year before. In reading, 29 percent of fourth-graders were proficient, up slightly from 27 percent the year before.
Eighth-graders fared worse, with 26 percent proficient in math and 27 percent proficient in reading. Both rates dropped slightly from the year before.
Those are terrible numbers — landing Nevada among the bottom 10 states — but they're a triumph when compared with the performance of English Language Learners, who make up one of every five students in the state. According to the U.S. Department of Education, just 13 percent of ELL fourth-graders are proficient in math, and 8 percent are proficient in reading. Among ELL eighth-graders, 5 percent are proficient in math and a mere 3 percent are proficient in reading.
Talk about an achievement anchor. If ELL students are removed from the calculation, the state's proficiency rates are 4 to 7 points higher across the board. Nevada's numbers will never reflect improvement if ELL students continue to perform so poorly.
It's a travesty that ELL students have been allowed to advance through elementary and secondary grades for so long, regardless of their lack of math and English skills. Single-digit proficiency is a prescription for dropping out. Nevada's "read by 3" initiative, which provides intensive literacy intervention for children who have trouble reading and holds back third-graders who aren't proficient, won't take full effect for a few years.
Do the rest of Nevada's students have room for improvement? Of course. There's no reason to take pride in any part of Nevada's numbers. But most students are not performing as badly as advertised. Not that this fact will make it easier for Nevada to attract new industry and diversify its economy.
All this underscores the importance of the state's new school choice initiatives, such as Education Savings Accounts, which provide families with a public school escape hatch if they want it. The state doesn't have enough teachers with expertise in teaching English as a second language. Nevada's growing number of ELL "Zoom schools," where a high percentage of students aren't proficient in English, will need time to bear fruit. And if they don't, state lawmakers and educational leaders will have to go back to the drawing board and revamp Nevada's approach to English Language Learning yet again. The state's educational reputation and economy will depend on it.