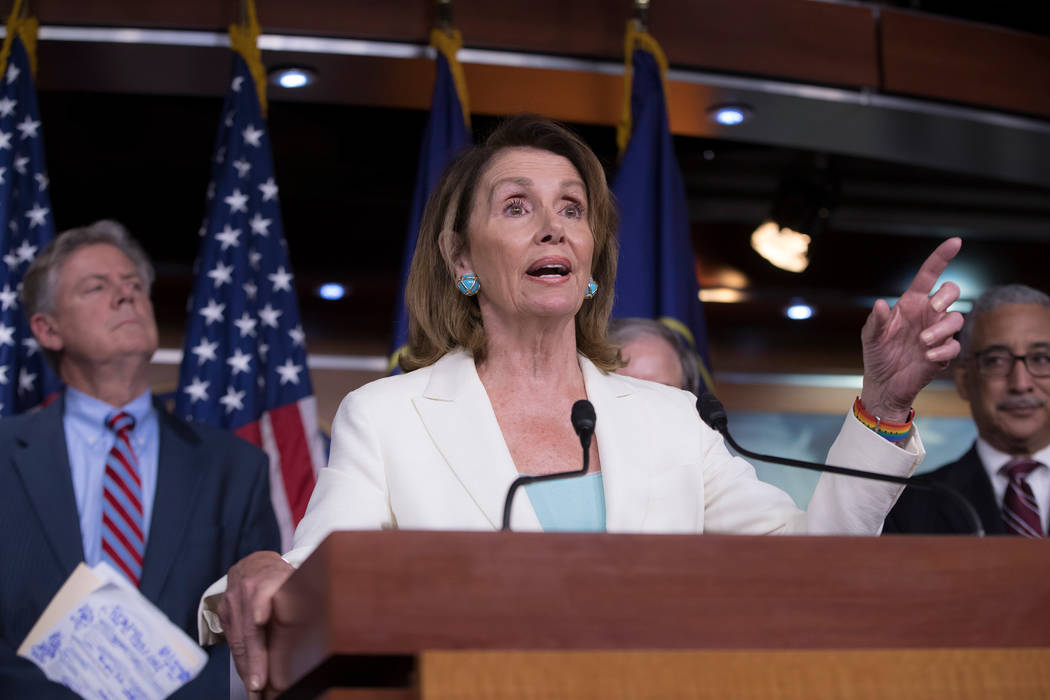 Now Nancy Pelosi knows what it's like to be a conservative or libertarian speaker at UC-Berkeley.
The House minority leader, a San Francisco Democrat, was ushered out of an engagement in her hometown this week after illegal immigrants disrupted the event. According to The Associated Press, "dozens of protesters" upset over her recent meeting with President Donald Trump on the Dreamer issue "shouted her down," causing Pelosi to exit stage left.
Among other things, RealClearPolitics reported, the protesters shrieked, "This is our democracy. We did not vote for you, or for any politician. We don't owe you nothing. This is what democracy looks like." Other reports indicated that members of the group chanted, "Shut down ICE."
Ms. Pelosi's efforts to placate the mob had little effect. "After smiling and occasionally trying to speak through much of her protest," the wire service reported, "an aggravated Pelosi told the protesters to 'just stop it now,' shortly before she was led out of the room."
In addition to showcasing an astounding sense of entitlement, the protesters apparently lack even a rudimentary grasp of American civics. Fact is, it will require Republican votes — and the president's signature — to pass legislation granting legal status to the so-called "Dreamers." Ms. Pelosi's meeting with Mr. Trump to work out a deal on the matter is a routine way station on the path to that objective.
In fact, however, the protesters are rife with "demands." They want blanket amnesty for everyone who is in the United States illegally. "I don't want a Dream Act that's going to jeopardize my parents," one 23-year-old student told the AP. "It's all or none."
Could there be a more self-defeating strategy than the one on display here? If there is, count on these fools to come up with it.