EDITORIAL: Federal statutes, forfeiture laws, make it more complicated for states that legalize marijuana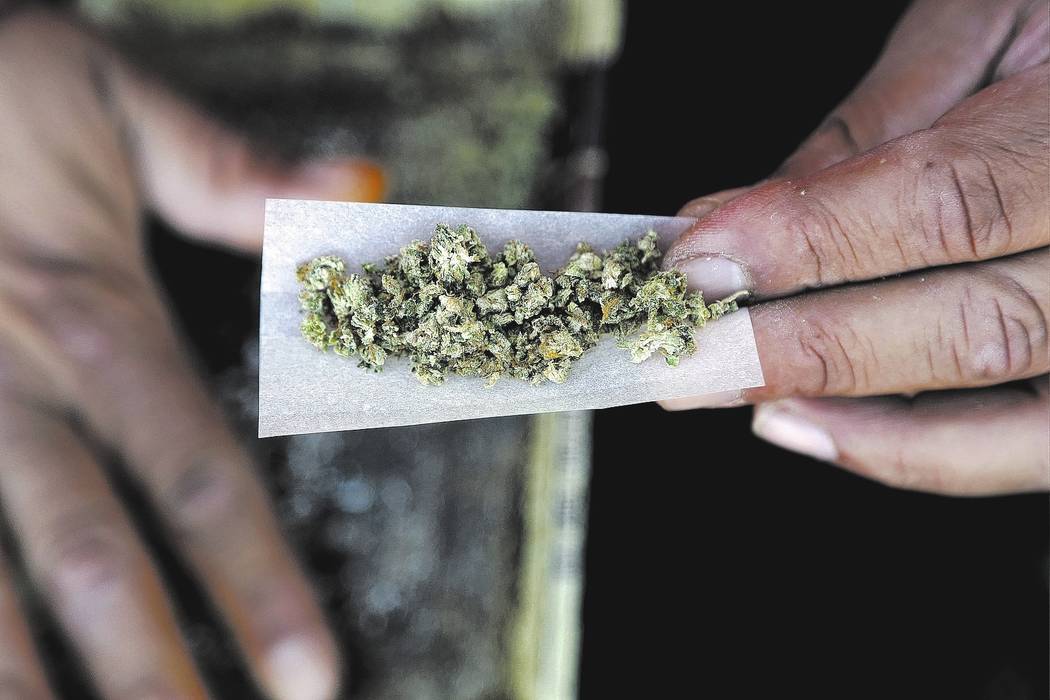 States such as Nevada that have legalized medical pot quickly find that implementation can get complicated thanks to the fact that marijuana remains illegal under federal law.
For instance, marijuana-related businesses that operate legally according to state law still have trouble finding financial institutions that will serve them because many banks fear reprisal from the federal government. Meanwhile, law enforcement agencies have used antiquated civil forfeiture laws to seize the assets of cannabis businesses operating in states that have legalized pot.
Such was the situation faced by a family in California.
According to a report by the San Diego Union-Tribune, in February of 2016, drug agents, acting on the command of the San Diego district attorney, seized more than $55,000 from the personal bank account of James Slatic, owner of the legal Med-West Distribution medical-pot company. They also seized more than $34,000 from his wife's account, and more than $5,600 each from the college funds set up for the couple's two teenage daughters.
In addition, all of the company accounts were frozen, and agents grabbed computers, business records and an inventory of marijuana-based products.
Although neither the two employees arrested that day or any members of the Slatic family were ever charged with any crimes related to the raid, 35 employees lost their jobs when the business was forced to close. The Slatic family spent 15 months in court trying to get their money back.
While a San Diego police detective claimed in an affidavit that the company appeared to be extracting marijuana illegally in order to make a concentrated form of pot, Mr. Slatic and a chemical scientist both testified at a hearing that Med-West was actually refining the cannabis via a process legal under California law. Nevertheless, the courts let the forfeiture proceedings move forward.
Understandably frustrated, the family partnered with the Institute for Justice to fight. After two judges denied three motions to return the family's money, a DA missed a February 2017 deadline to file a formal lawsuit against the family, prompting the new judge assigned to the case to order that all seized funds be immediately returned to the Slatics.
"The people cannot hold on to [the Slatics'] money indefinitely without having filed any charges against any of them at the present time," wrote Judge Tamila E. Ipema of the San Diego County Superior Court.
Civil forfeiture statutes, under which law enforcement may seize homes, cars, cash and other valuables on the mere suspicion they were connected to illegal activity, are an affront to due process. Efforts to reform these laws have succeeded recently in several states, but have failed at the Nevada Legislature.
Until the state enacts a measure demanding that prosecutors secure a criminal conviction before initiating a forfeiture proceeding, the Slatic case offers a cautionary tale. And until the federal government softens its stance on marijuana use, those hoping to enter the pot trade in states such as Nevada have every incentive to tread lightly.