EDITORIAL: Fires leave trails of destruction throughout California
November 12, 2018 - 9:00 pm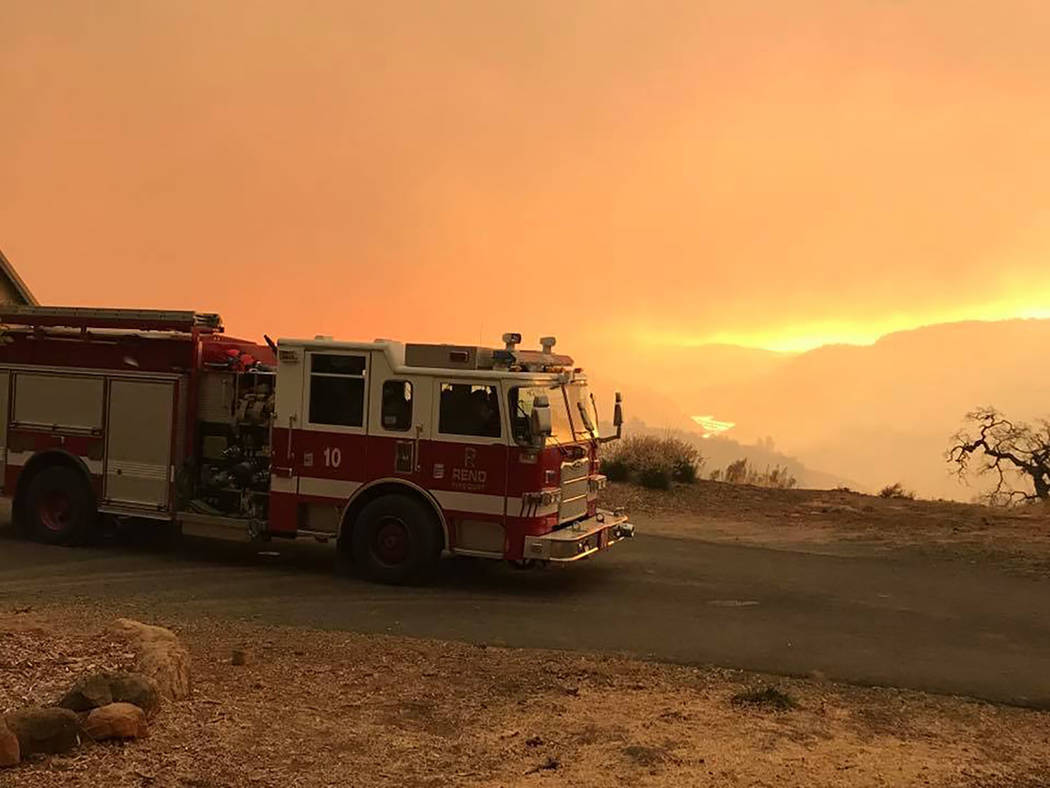 The carnage from three California wildfires continues to grow.
The Camp Fire in Northern California has claimed at least 42 lives, with hundreds still unaccounted for. The blaze almost completely scorched the small towns of Magalia and Paradise. As of Monday evening, it was just 25 percent contained. Winds were expected to weaken Monday night.
Multiple fires are ablaze in Southern California, including the Woolsey Fire and the Hill Fire. The Woolsey Fire engulfs much of Malibu and threatens Pepperdine University, which overlooks the Pacific coast.
The timing of these fires is especially cruel for the residents of Thousands Oaks, California. Last week, a gunman killed 12 people, including a survivor of last year's Las Vegas massacre, at a local country bar. Now the Woolsey Fire threatens the city, with some residents forced to leave under a mandatory evacuation order. In all, the fire has forced more than 200,000 Los Angeles County residents to flee.
Combined, California's three major fires have killed 44 and destroyed hundreds of thousands of acres and thousands of buildings.
As daunting as these fires are, the efforts to stop them have been no less impressive. Firefighters have been working 24-hour shifts to contain the fire and save the lives of those in harm's way. The California National Guard has joined in the rescue efforts. On Friday, Gov. Brian Sandoval announced that firefighting assets from Nevada were going to help. Crews from the Reno Fire Department have gone over. Citizens have even opened their homes up to those displaced by the fires.
No matter how many heroes emerge, the best fire rescues are the ones that never have to happen. These fires — raging in the middle of November, not August — have raised questions about why wildfires are now a year-round concern. California Gov. Jerry Brown predictably has blamed climate change. But even die-hard believers in global warming should consider the role other factors played in creating the conditions that fueled these deadly fires.
The Little Hoover Commission, an independent California oversight agency, released a study this year with some counterintuitive conclusions on fire prevention.
"A century of fire suppression remains firrmly entrenched within federal and state firefighting agencies and has left forest floors deep in flammable groundcover," Pedro Nava, who chairs the Little Hoover Commission, wrote. "Plans for prescribed burning to rid the forests of dense groundcover often clash with regional air quality regulations, even as emissions from catastrophic wildfires nullify hard-fought carbon reduction accomplishments."
The commission recommended viewing fire as "a tool, not a threat." To accomplish that, it recommends funding fire crews that set controlled burns.
This policy change wouldn't help put out the current blazes, but it could help prevent the next one. It's time to allow those managing the forests to fight fire with fire.