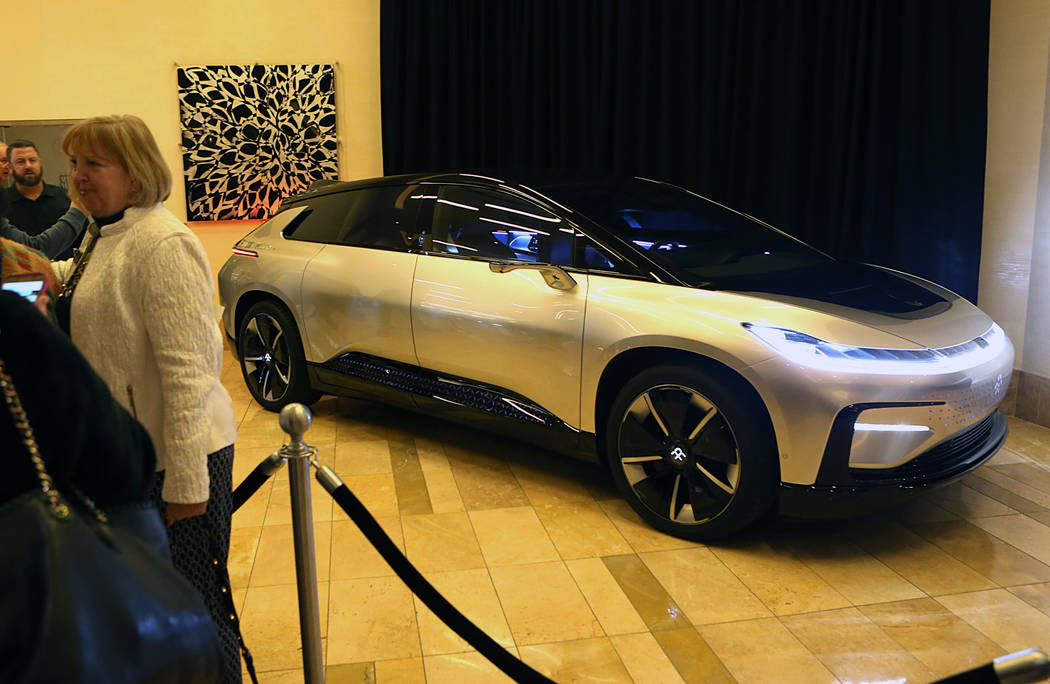 State Treasurer Dan Schwartz has made plenty of enemies — even among his Republican brethren — thanks to his impolitic style. But it's sure starting to look as if he had a point when he questioned the state's support for Faraday Future.
State officials in 2015 used $300 million in tax breaks and incentives to lure the secretive electric car company to the Apex Industrial Park in North Las Vegas. Faraday officials vowed to create 4,500 jobs and to build a $1 billion manufacturing facility in order to start producing vehicles in 2016.
But Faraday soon pushed back its rosy production goals. Then, late last year, word leaked that the company hadn't been paying suppliers and that work had stopped on the Apex factory.
Mr. Schwartz questioned Faraday's financial resources, calling the company a "Ponzi scheme." His broadside was directed at Gov. Brian Sandoval and his economic development office, which had championed taxpayer support for the relatively unknown enterprise. The governor forcefully defended the project, as did North Las Vegas Mayor John Lee.
But on Tuesday, the news got worse for Faraday. The company confirmed that it is seeking $1 billion in outside financing in order to move forward, the Review-Journal's Nicole Raz reported. "If they can't come up with the money elsewhere," a market research senior analyst told Ms. Raz, "they'll probably be out of business."
Gov. Sandoval insists that taxpayers won't be on the hook if Faraday flops because the promised incentives don't kick in until the company reaches certain investment benchmarks. Good. But the state's experience with Faraday certainly highlights the uncertainties inherent when the government gets into the investment banking business and decides to pick winners and losers.
Perhaps the governor should put Mr. Schwartz on his economic development team.