EDITORIAL: Harry Reid and the Pentagon's UFO budget
December 19, 2017 - 9:00 pm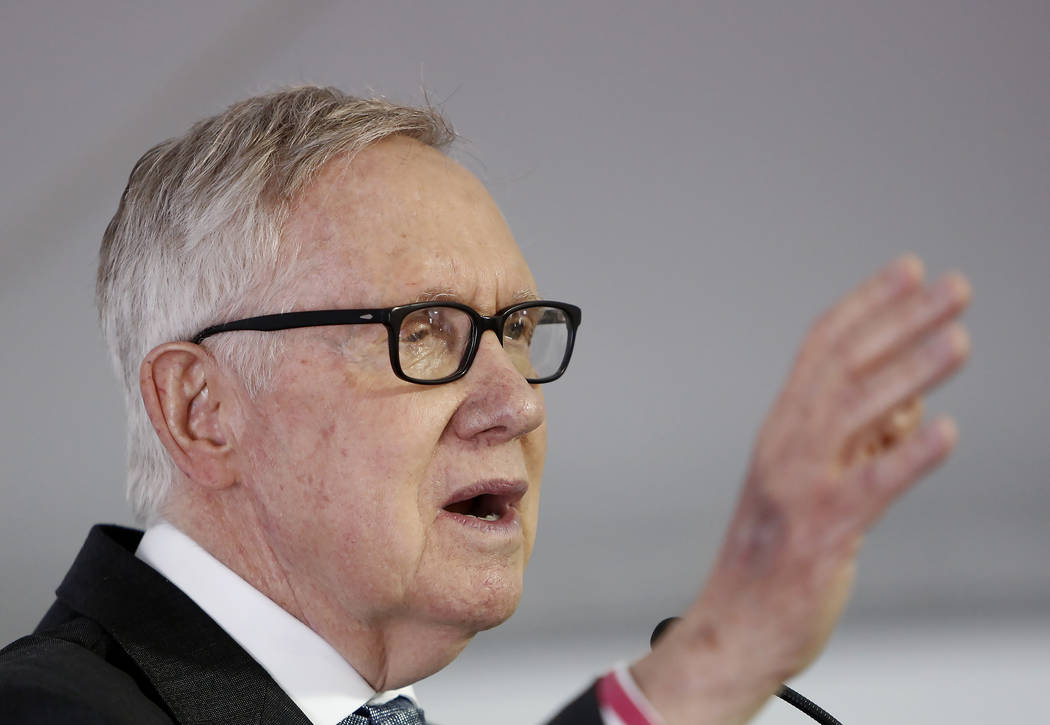 The New York Times reported over the weekend that former Sen. Harry Reid was "primarily responsible" for funding a secret federal program under which the Pentagon investigated UFO reports. The taxpayer money to pay for the endeavor was funneled through so-called black budgets to an "aerospace research company run by a billionaire entrepreneur and longtime friend of Mr. Reid's," the paper revealed.
The billionaire is Robert Bigelow, a major UNLV donor who has long shown an interest in UFOs and other paranormal phenomena. Back in 1997, his donation led to UNLV creating the Bigelow Chair of Consciousness Studies.
"I'm not embarrassed or ashamed or sorry I got this thing going," Mr. Reid told the Times. "I think it's one of the good things I did in my congressional service. I've done something no one has done before."
And all while helping out a friend with someone else's money. What a guy.
The Times found that the government spent $22 million on the program between 2008 and 2011. "The funding went to Mr. Bigelow's company, Bigelow Aerospace, which hired subcontractors and solicited research" for the effort, according to the Times.
The money dried up in 2012. But Pentagon officials involved in the UFO investigations continue the effort while carrying out their other duties, the Times reports.
There are, of course, good reasons for the Defense Department to look into unusual activity in the sky, although it's worth noting that unexplained incidents don't automatically translate into potential threats or prove the existence of little green men.
"There are plenty of prosaic events and human perceptual traits that can account for these stores," James E. Oberg, a former NASA space shuttle engineer, told the Times. "Lots of people are active in the air and don't want others to know about it. They are happy to lurk unrecognized in the noise or even to stir it up as camouflage."
The question isn't why the Pentagon would want to investigate such incidents, but rather why it should take an off-the-books appropriation directed to the pal of a powerful congressional leader to carry out such probes.