EDITORIAL: Have some horse sense
November 13, 2015 - 6:50 am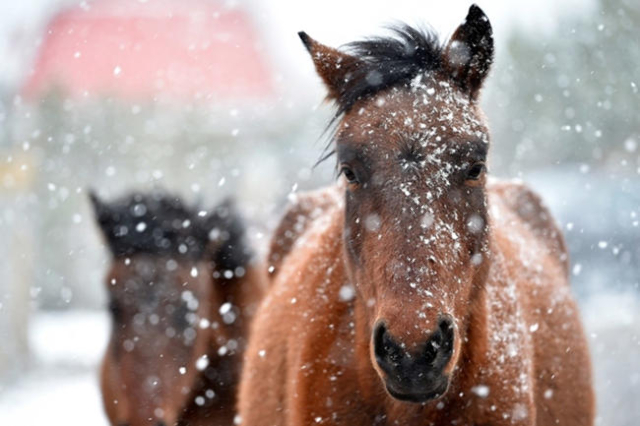 Everyone knows how to fix the wild horse problem across Nevada and the West, but no one wants to say it, much less do it.
Congressional Republicans sure came close in a Nov. 4 letter to U.S. Bureau of Land Management Director Neil Kornze. The letter, signed by Nevada Sen. Dean Heller and Rep. Mark Amodei, points out the BLM's obvious failure to bring wild horse populations down to sustainable levels and demands to know how the agency plans to do so.
Wild horses, as beautiful as they are, should qualify as an invasive species. They were introduced by man and allowed to spread. They stomp and chomp rangelands to the point that they threaten native ecosystems. And most of the horses are still starving and suffering.
The BLM says there should be no more than about 27,000 wild horses and burros across 10 states. Instead, there are roughly that many in Nevada alone. Washington spends millions of dollars rounding up the animals, sterilizing some while putting others in pens. About 50,000 wild horses are essentially kept in storage and fed, with little demand for adoption and the law prohibiting their sale to slaughterhouses. The entire arrangement is unsustainable.
So what to do about it? Among the options GOP lawmakers want information on: "humane euthanasia."
Is there enough political will in Washington to kill tens of thousands of wild horses? Not when animal welfare groups can rally and raise money to stop such a plan.
No matter. Someone needs to say it, then do it. Our rangelands demand it.