EDITORIAL: Help the Las Vegas homeless, get a hefty fine
December 6, 2018 - 9:00 pm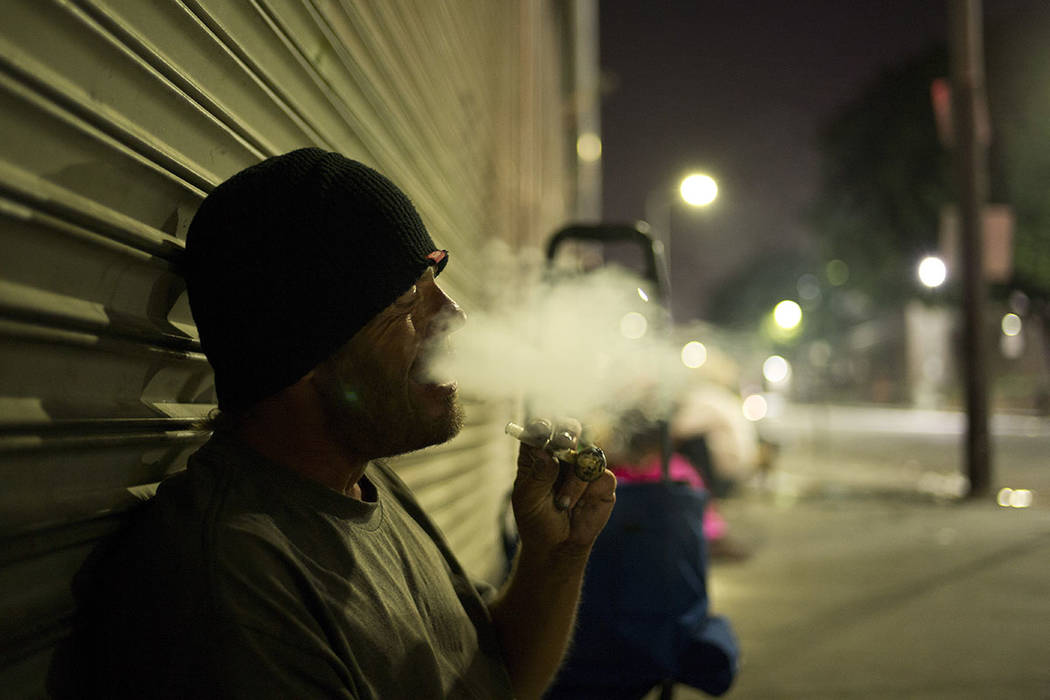 'Tis the season of joy and good cheer — but not for some local law enforcement officials, who apparently prefer to emulate the Grinch.
The Review-Journal's Briana Erickson reports that Las Vegas marshals and Metro police officers have been ramping up nuisance tickets against those trying to help the homeless in areas where they tend to congregate. The do-gooders often park vehicles in red zones when they stop to drop off food or supplies for those living on the streets.
In October, city marshals issued only two tickets for illegal parking in the area near Foremaster Lane north of downtown. That number jumped to 13 in November. In addition, Metro officers wrote four similar tickets in the area last month. The citations carry a fine of up to $1,000 and six months in jail.
Metro and city representatives justify the crackdown by claiming the well-intentioned souls are creating a traffic hazard by blocking the street and encouraging the homeless to foul the area with garbage and human waste.
"We appreciate when people want to help," said Jace Radke, a city spokesman, "but we feel there's a better way to do that than street feeding."
A Southern Nevada Health District official told the Review-Journal that there are serious health concerns because the free food could make somebody sick, attract varmints or even increase the risk of waste "getting into our public waterways and introducing pathogens into the community."
Of course, starvation and food deprivation are no picnic either. And who knew that handing out homemade foodstuffs to those in need risked triggering a major local health crisis?
In fact, all this talk about "pathogens" and traffic hazards is just a smokescreen to hide the real motivation behind this heavy-handed approach. Local officials are seeking to herd the street population into their new "homeless courtyard" that opened in July. Located not far from Foremaster Lane, it features an array of "services" designed to help the homeless and encourage them to work toward a more traditional existence.
Some local officials see those handing out food to the homeless as obstructing that goal.
"What we want to do is actually ensure (the homeless) get services so that moving forward we can keep them off the streets for the long term," County Commissioner Marilyn Kirkpatrick said, "and get them the proper care and the tools that they need to be successful."
No doubt that's a noble goal. But local officials might also consider harnessing the altruism and benevolence driving those who are trying to help instead of harassing them with punitive fines and citations designed to discourage people from acting on their consciences. That would truly be in the holiday spirit.