EDITORIAL: High court takes up Biden student loan power grab
February 27, 2023 - 9:00 pm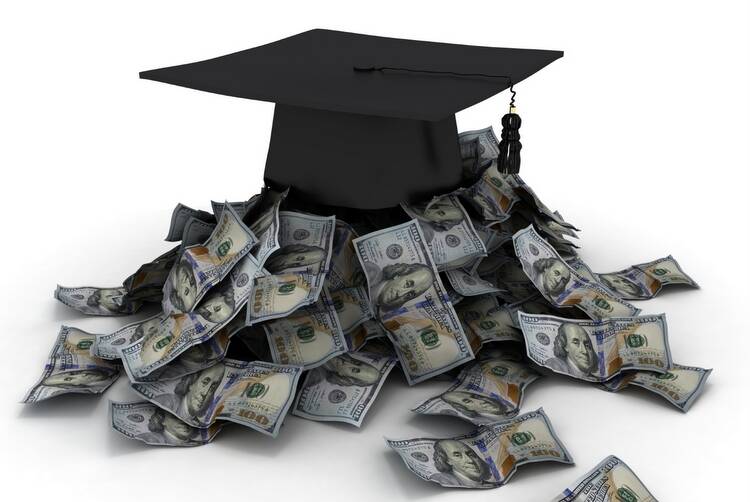 President Joe Biden's student loan scheme will be front and center at the U.S. Supreme Court on Tuesday. It's unlikely to survive — and rightfully so.
Mr. Biden in August announced that he would cancel $400 billion in outstanding student debt, essentially handing individual borrowers a check of up to $10,000 (double that for recipients of Pell Grants). The proposal would primarily benefit the well-off, particularly graduate students, while representing a not-so-subtle middle finger to those who met their obligations, paid their own way through college or opted not to pursue higher education opportunities.
But the president had been under intense pressure from congressional progressives, who clearly believe that the phrase "land of the free" means nobody has to pay for anything. These are the same left-wing politicians who promised taxpayers a decade ago that Barack Obama's federal takeover of the student loan industry would be a money-maker for the government. Oops.
Regardless of where one comes down on the wisdom of Mr. Biden's move, however, the legal questions for the justices are clear: Did various red states have standing to contest the action, and does the president enjoy the power to unilaterally make such a declaration?
As to the former, at least three states — Missouri, Nebraska and Arkansas — note they will be financially harmed by amnesty because it will erase loan-servicing revenue that helps fund certain state programs. It's telling that the administration relies heavily on contesting legal standing. The White House would rather not go to court at all, because its rationalization for the constitutionality of Mr. Biden's decision is as flimsy as a wet noodle.
The administration invokes the 2003 Higher Education Relief Opportunities for Students Act, in which Congress bestowed the president with the power to amend student loan regulations "in connection with a war or other military operation or national emergency." The bill was intended to give the executive branch the power to forgive certain debt for soldiers returning from war. And by the White House's own pronouncements, the COVID "emergency" was over when the president waved his magic wand.
Let's remember that Mr. Biden himself, along with Nancy Pelosi, acknowledged in 2021 that the president didn't have the authority to wipe away the student debt held by 43 million Americans.
Ultimately, the Biden decree is an end-run around the separation of powers that, if allowed to stand, would significantly erode congressional authority while undermining constitutional checks and balances and putting eroding brakes on presidential power. If Democrats believe student loan amnesty is sound policy, let them make their case in the House and Senate and live with the vote. This should be an easy call for the Supreme Court.