EDITORIAL: Hill promises LVCVA changes
September 11, 2018 - 9:00 pm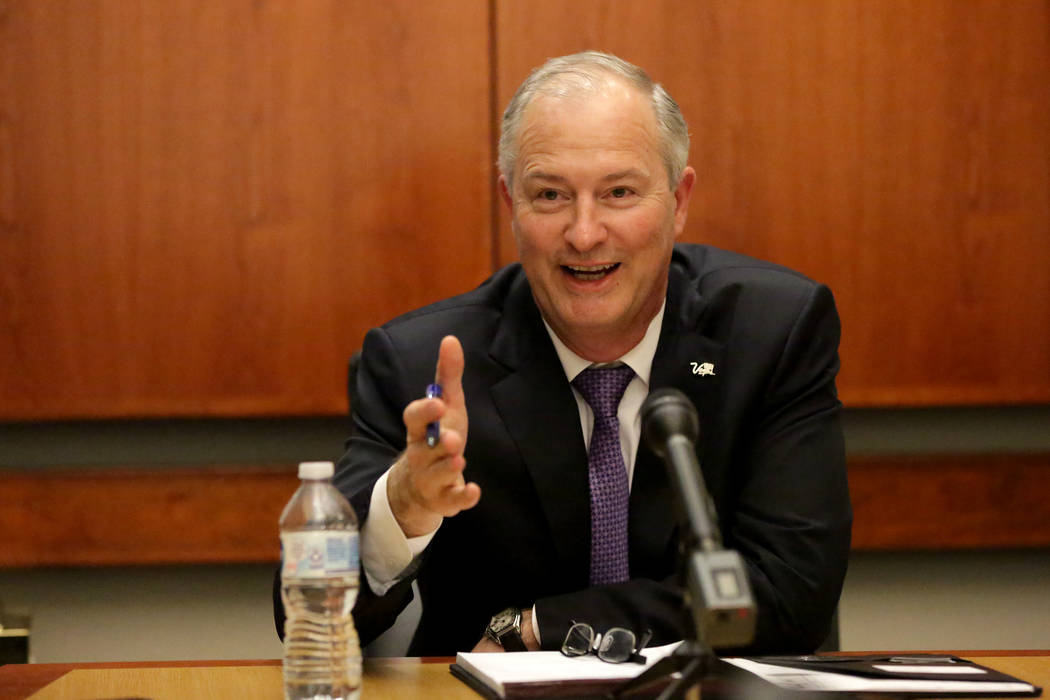 On Monday, new Las Vegas Convention and Visitors Authority chief Steve Hill sat down for an editorial board meeting with the Review-Journal. That's to his credit. For the last 17 months, the Review-Journal's investigative team has dug into LVCVA spending and unearthed a treasure trove of waste.
The LVCVA board eventually ordered an audit, which found that former CEO Rossi Ralenkotter had misused more than $16,000 in Southwest gift cards for personal travel. After getting caught, Ralenkotter paid the LVCVA back for the cards he had misused. The police are currently investigating.
"I don't think the organization had quite kept up with the times," Hill said about agency spending habits. "We need to do that, and we need to do what it takes to engender the trust of not only elected officials but the industry, our customers and the community."
That was close as Hill got to saying what is obvious to the entire community: Waste ran rampant at the LVCVA for years, if not decades. For too long, its board overlooked or was complicit in the taxpayer-funded largess, content that rising visitor counts outweighed financial mismanagement. Hill demurred on answering questions about the ongoing police investigation and Ralenkotter not taking personal time off when on vacation. He had a message for current employees, however.
"When they're off, they should take PTO," Hill said. He also promised to "be as transparent as possible," including fulfilling records requests.
It's an important commitment, and it's one we hope Hill keeps. New Clark County School District Superintendent Jesus Jara made a similar promise of transparency during an editorial board meeting last month. The school district's opaqueness has continued unabated.
Hill should consider some proactive measures like posting employee expense reports on the agency's website. Knowing the public will be able to look at their spending should temper the worst excesses of executives — if Hill's desire to keep "up with the times" is more than a talking point.
He also talked about updating policies "so that our employees aren't put in the position where they have to use as much judgment as they have in the past." Appropriate policies are needed, but they alone aren't enough. It appears that the culture inside the LVCVA under Ralenkotter promulgated and defended blatant waste.
As an outsider, Hill is well positioned to lead that culture shift. He is saying the right things. That's a start. The Review-Journal will continue monitoring the LVCVA to ensure the agency turns Hill's words into action.