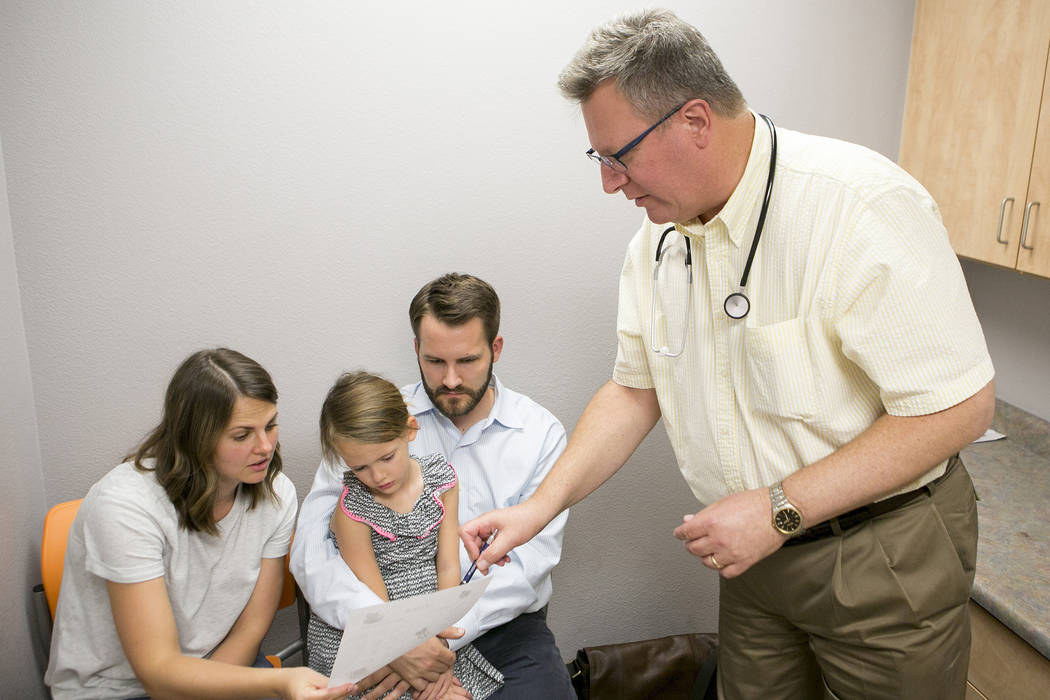 A new study reveals that government efforts to reduce the number of Nevadans without health insurance are hurting those most in need of medical care.
Under Obamacare, states had the option of expanding Medicaid to healthy adults with earnings above the poverty line. Gov. Brian Sandoval supported that expansion, and Nevada's Medicaid ranks have exploded. In 2013, 332,000 Nevadans were on Medicaid. By 2017, that number had nearly doubled to 631,000. That includes 204,000 adults who qualified only after the Medicaid expansion.
Gov. Sandoval likes to tout that Nevada's uninsured rate has dropped. It has, going from 19 percent to 11 percent. That is an accomplishment, but it comes with a downside.
Medicaid's traditional goal has been to help the truly needy, like those with serious disabilities. In 1981, Congress allowed states to apply for a waiver to offer home and community-based care. This program is for those who have severe intellectual disabilities or have a debilitating condition such as a spinal cord injury. Instead of being in a nursing home or institution, these individuals receive services at home. The services are often numerous and expensive. This program is optional, so states can limit enrollment.
In a new study, the Foundation for Government Accountability found that Nevada has 1,372 individuals on its waiting list.
"While Obamacare did not create these waiting lists, it is increasing the likelihood that truly needy individuals will never get the help they need by diverting billions of dollars to able-bodied adults," writes FGA research director Nicholas Horton. "Every dollar spent on these able-bodied adults is a dollar that cannot go to help America's forgotten waiting list enrollees."
Those dollars will come too late for hundreds of Nevadans. Since Nevada expanded Medicaid, 304 people have died on that waiting list, according to the FGA.
This is only going to get worse. That's because Medicaid expansion is going to grow more expensive for Nevada. The federal government enticed states to expand the program by offering to cover all the additional costs for three years. Nevada is currently paying 6 percent of the bill, but that amount will eventually increase to 10 percent.
So what can be done? The FGA makes two prudent suggestions. The first, which we've highlighted before, is to require healthy adults collecting Medicaid to work. Sixty percent of the healthy adults in Nevada who collect Medicaid reported no income.
Second, Nevada's next governor should freeze enrollment for healthy adults seeking Medicaid. Government resources are limited, and choices must be made. If the price tag for allowing able-bodied adults to receive Medicaid is sacrificing health care for the truly needy, the trade-off is unacceptable.