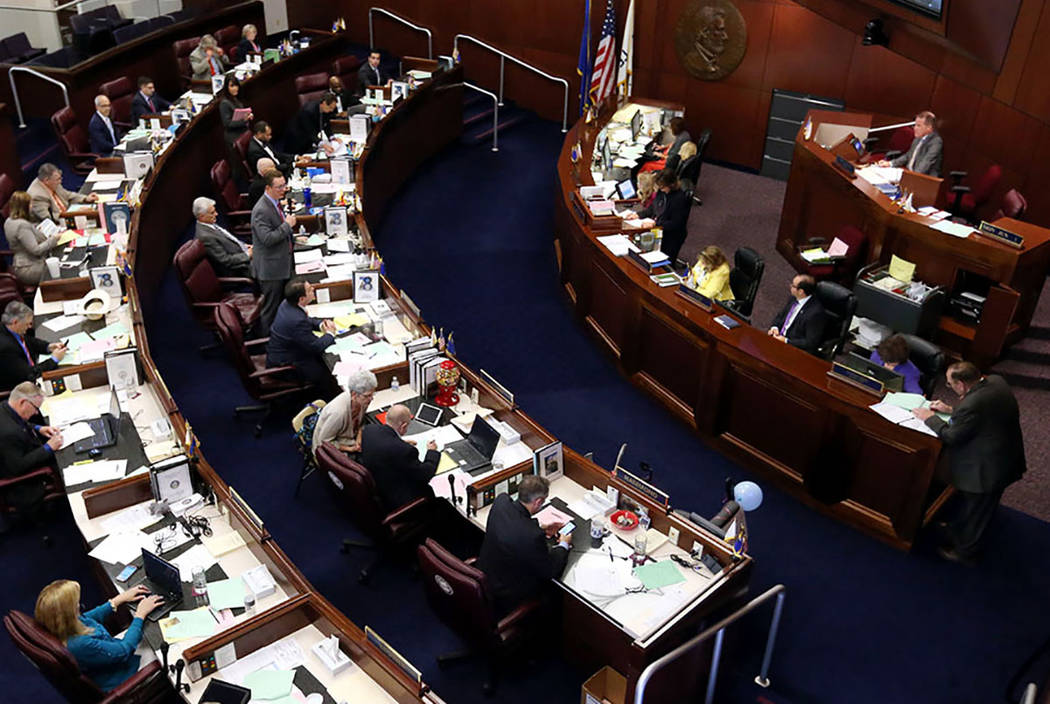 It isn't difficult to discern the priorities of the Democratic leadership in Carson City by watching which bills they allow to survive. And if you're a fan of government accountability or job creation, the current session has been a dismal disappointment.
Last Friday represented another deadline for pending legislation that had already cleared one house. About three dozen bills died due to inaction.
Among the casualties was Senate Bill 130, a common-sense measure that would have helped the state's craft brewers by raising production limits that currently inhibit growth and expansion. The proposal was poised to boost employment in a rapidly growing industry, but lawmakers caved to the powerful liquor wholesalers looking to maintain the cozy regulatory framework that drives their profits.
In another example of their indifference to expanding economic opportunity, legislative leaders previously killed Assembly Bill 353, a GOP proposal to revamp the state's occupational licensing system. These rules require workers to get government permission before taking jobs in their chosen field and tend to fall hardest on the economically disadvantaged. Nevertheless, Democrats blocked the bill from moving forward.
On the transparency front, legislative Democrats at the Friday deadline quietly euthanized Senate Bill 390, which would have created a "spending and government efficiency" commission charged with examining the state's higher education system. The exercise would no doubt have been an eye-opener for Nevada taxpayers. But the flood light might have disturbed too many well-heeled special interests.
Meanwhile, however, lawmakers remain poised to plow forward with Senate Bill 384, an unconscionable effort to limit taxpayer access to details about the state's public pension system. And they exacerbated their assault on open government last week by not only ensuring the survival of Senate Bill 79, which would allow some public officials to keep secret their addresses and other personal information, but also amending the measure to include themselves.
The word shameless doesn't begin to describe that development.
SB 79 further exacerbates the now gaping maw between our public "servants" and the taxpayers who must cover their salaries and lavish benefits. It's another glaring example of how lawmakers have fostered the creation of a privileged elite, unburdened by the rules they impose on the ordinary citizen.
And after all the back scratching and self-interested chicanery, they profess shock, disappointment and dismay at the cynicism corroding the body politic. They have no one to blame but themselves.