EDITORIAL: Kavanaugh accusation lacks details, evidence
September 17, 2018 - 9:04 pm
Updated September 17, 2018 - 10:19 pm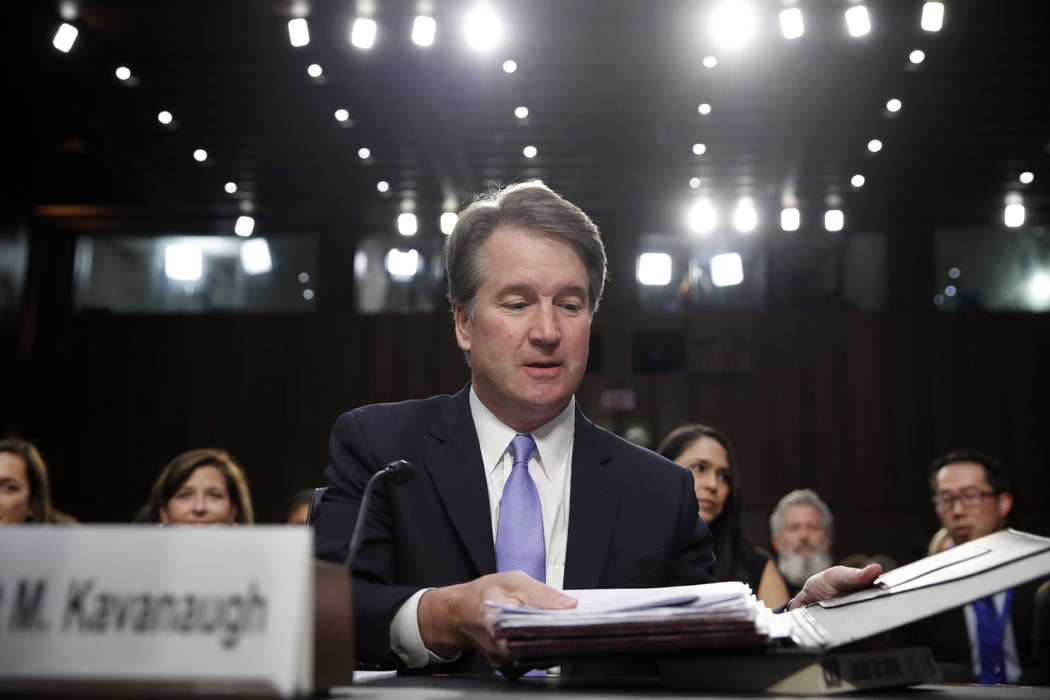 The allegations leveled by Christine Blasey Ford against Supreme Court nominee Brett Kavanaugh are serious. The way Senate Democrats, led by Sen. Dianne Feinstein, D-Calif., handled the charges hasn't been.
Over the weekend, Ford accused a drunk Kavanaugh of sexually assaulting her in the early 1980s when they were both high school students. If true, that would appropriately derail Kavanaugh's nomination.
Kavanaugh "categorically" denied the allegation immediately. This isn't just a he said/she said. Ford said another boy, Mark Judge, was in the room at the time of the event. Judge said that he "never saw Brett act that way."
The rise of the #MeToo movement has appropriately raised the country's awareness of and intolerance for men who commit sexual assault. Allegations of sexual misconduct have led to the downfall of Harvey Weinstein, Alabama Senate candidate Roy Moore, former Sen. Al Franken and Steve Wynn. Yet there are also prominent cases of women wrongly accusing men. A woman falsely accused members of the Duke lacrosse team of raping her. Rolling Stone's discredited exposure of a supposed gang rape committed by members of a University of Virginia fraternity eventually cost the publication millions in damages. Each accusation must be evaluated on its own merits.
In this case, Ford's account is far from definitive. She doesn't remember when or where the incident occurred. That makes it impossible for Kavanaugh to establish an alibi. She isn't sure how she got home from the party. Some victims tell friends about the incident contemporaneously. She didn't speak of it for 30 years, first mentioning it to her therapist in 2012. She, however, didn't use Kavanaugh's name then. She provided The Washington Post with her therapist's notes to corroborate her story, but those notes contradict her story on a key detail — how many boys were involved.
It's impossible not to consider if political motivations are at play. Ford is a donor to Bernie Sanders. Feinstein sat on the letter for at least six weeks. Feinstein didn't bring them up during Judiciary Committee hearings or in her private meeting with Kavanaugh. Instead, they put the charges out when they would inflict maximum political damage.
These are not the acts of individuals focused solely on justice. Ford and Kavanaugh have both said they are willing to testify. Good. That is scheduled to happen Monday.
But as it stands now, Republicans shouldn't cower or delay in the face of what Democrats' own actions suggest is a brazen and unsubstantiated political hit job.