EDITORIAL: Labor groups, health insurance a toxic mix
August 28, 2015 - 5:49 am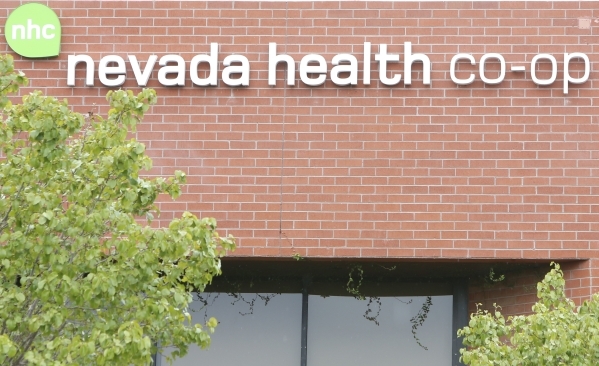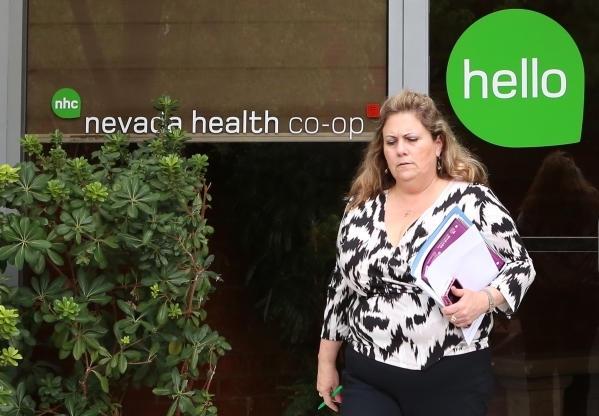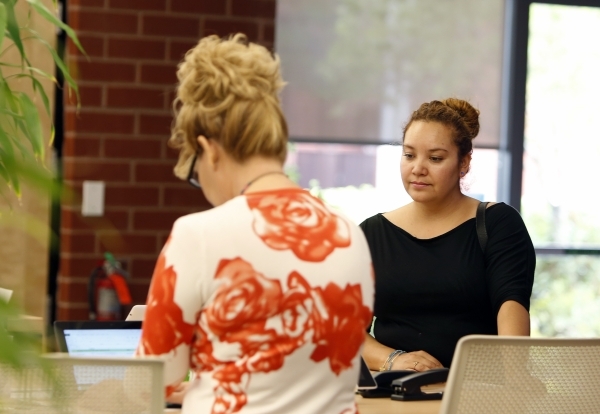 Political ideology, union cronyism and health insurance don't mix.
Nevada Health CO-OP is shutting down at year's end, and the Clark County Teachers Health Trust might not survive past 2016. The common denominator in the collapse of the nonprofit health plans that cover thousands of local families: labor groups collecting big money to run a business they have no business operating.
They make health insurers, which are less popular than members of Congress, seem totally awesome.
As reported by the Review-Journal's Jennifer Robison, Nevada Health CO-OP will not offer coverage for 2016 and will cease operations Jan. 1. The nonprofit was a product of the Affordable Care Act, launched in 2012 with $65.6 million in federal loans.
The co-op, like co-ops in other states, was created and funded to provide more competition in the health insurance market. The law's Democratic sponsors, backed by labor, believed for-profit insurers did not spend enough money on the delivery of care because of excessive executive compensation, administrative costs and returns for investors. They were convinced that nonprofit insurers (propped up by taxpayers) could deliver better benefits at lower costs because they wouldn't be focused on profiting from medicine.
So the Nevada Health CO-OP was put in the hands of the Culinary union and its national parent, UNITE HERE, which played huge roles in electing Barack Obama and a Democratic Congress in 2008. The co-op never built much of a provider network, and it struggled to pay the few providers it contracted with. The only thing the co-op did consistently well was lose money — around $20 million per year. It has burned through its taxpayer-backed loans, money the public will never get back.
But co-op executives have profited nicely. According to a June report in The American Spectator, Nevada co-op CEO Tom Zumtobell, a former UNITE HERE vice president, was paid $414,000 in 2013. UNITE HERE official Kathy Silver was paid $377,000 as treasurer, and Bobbette Bond, co-op secretary and UNITE HERE lobbyist, was paid $222,000. Talk about back-scratching. That's fat cash for a for-profit business. For a nonprofit, it's obscene. Last year, Charity Navigator reported the median CEO salary for health care nonprofits was $135,000.
Three other state Obamacare co-ops have collapsed, and more failures are on the way. So what served customers better? Buying insurance from a nonprofit that overpaid executives for flushing tax dollars, provided poor service and ultimately dropped customers like a cellphone in the sticks, or having them buy insurance from a for-profit business that wants to be around for years to pay claims?
Clark County teachers and their dependents are facing that very question today. The Teachers Health Trust, run by their union, recently increased teachers' out-of-pocket costs to generate enough cash flow to pay claims, and even that step might not be enough to save the trust (and we use that word loosely here). The union refuses to dissolve the plan and allow teachers to switch to a stable, viable insurer, instead choosing to risk going belly-up, which could put educators on the hook for unpaid claims. Why?
John Vellardita, executive director of the Clark County Education Association, provided one possible answer in an interview this month with Beth Fisher of KTNV-TV, Channel 13, while lamenting the sacrifices required of teachers and their families: "During this time, there will be hardship. It's unfortunate. We don't want to see it. But the alternative was to have a greater hardship, and that is to turn over our health insurance to a for-profit entity."
Providing members with an opportunity to purchase benefits from a company that has actual expertise in that field is a worse hardship than what the union is delivering? More likely, the union's leaders want to protect their own paychecks. Based on Mr. Vellardita's comment, he probably makes a boatload.
The union won't volunteer its current administrative salaries, but we know from a 2012 Review-Journal investigation that the CCEA had been paying the trust's CEO more than $500,000 per year. And we know that the union very much enjoys collecting more than $100 million per year from the Clark County School District as an employer contribution toward teachers' health insurance.
Labor attacks the profit motive, even though that motive is responsible for creating more jobs, lifting more people out of poverty and generating more wealth than any heavy-handed, top-down, centrally planned economic system ever devised. Investors are willing to risk their capital on a product or service for the chance to make money. A business that can't make money won't attract capital and will die.
Isn't it interesting that two entities that were lavished with taxpayer money but no risk and no incentive to succeed have failed miserably?
Health insurers have their problems, but they provide a valuable service in a challenging sector — a service that would suffer if they couldn't make money.