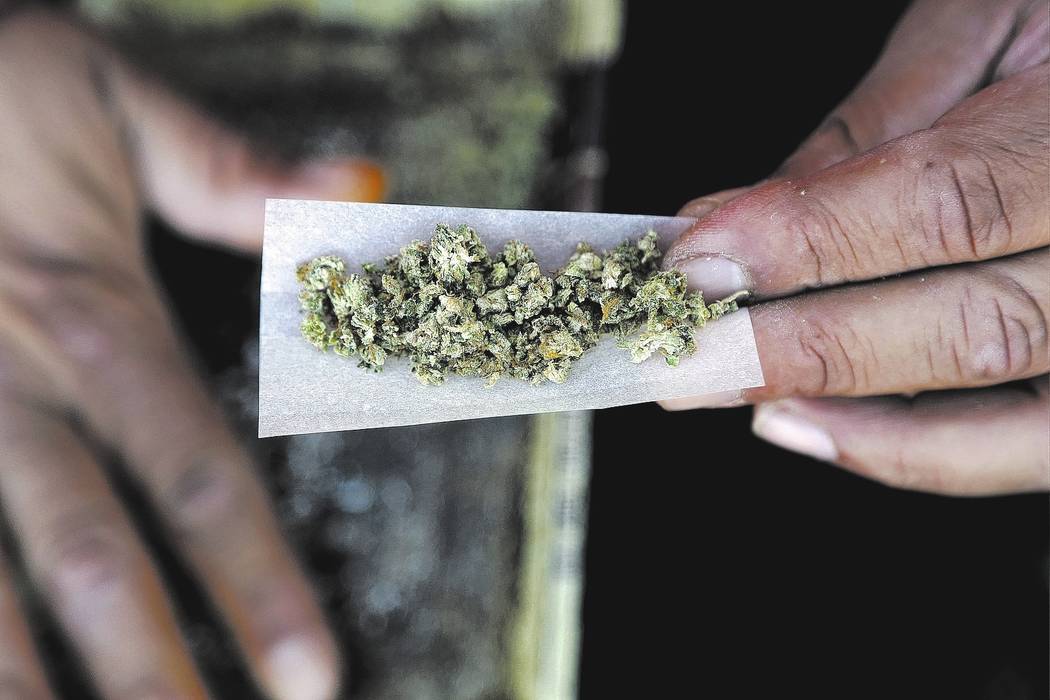 Nevada officials expect that taxes on recreational pot will raise more than $90 million over the state's next two-year budget cycle. The intention is that most of that money — generated in the form of sales, excise and wholesale levies in addition to other fees — will be directed toward the public schools.
But who are the marijuana retailers and growers itching to cash in on the sale of the drug? Some local governments don't want you to know.
Bureaucrats in a handful of jurisdictions — notably North Las Vegas and Sparks — have refused to reveal the names of people who received coveted licenses to grow and sell pot, arguing that marijuana business license data aren't public.
This is troubling for obvious reasons. First, business licenses for all other endeavors are available. On what grounds should pot outfits get a pass? Second, cities and counties put limits on the number of legal dispensaries and growing operations they would allow. Competition for the government permission slips was intense and inherently political. Tossing a blanket over the outcome prevents taxpayers from determining whether the process was conducted equitably or was steeped in cronyism.
"It's in the public's best interest to know if those conflicts exist," said Barry Smith, executive director of the Nevada Press Association.
Indeed, how are taxpayers supposed to judge whether public officials are acting responsibly if they are denied access to the information necessary to reach a conclusion? But, of course, avoiding accountability is the whole point for those seeking to suppress these details.
Recognizing the need for transparency, officials in both Las Vegas and Clark County have ensured that licensing details for the recreational marijuana outfits they oversee is open for inspection. For this, they deserve credit.
In stark contrast, North Las Vegas officials ducked behind a Nevada Supreme Court decision last week that state law exempts recreational marijuana licensing information from public records statutes. The case stemmed from a 2015 lawsuit filed by the Reno Gazette-Journal after bureaucrats in Sparks refused to provide such data to the newspaper.
But the outcome seems based on a legislative mistake. State Sen. Tick Segerblom, the Las Vegas Democrat who led the push for legalized pot, said the language in the law was intended to protect the confidentiality of doctors and medical marijuana patients, not those in the legal dope trade.
Lawmakers next session must address the discrepancy by narrowing the statutory language to make clear that licensing applications are public documents. Meanwhile, North Las Vegas officials should take a lead from Clark County and Las Vegas and embrace transparency over secrecy, not because they have to at this point, but because the tenets of responsible government demand it.