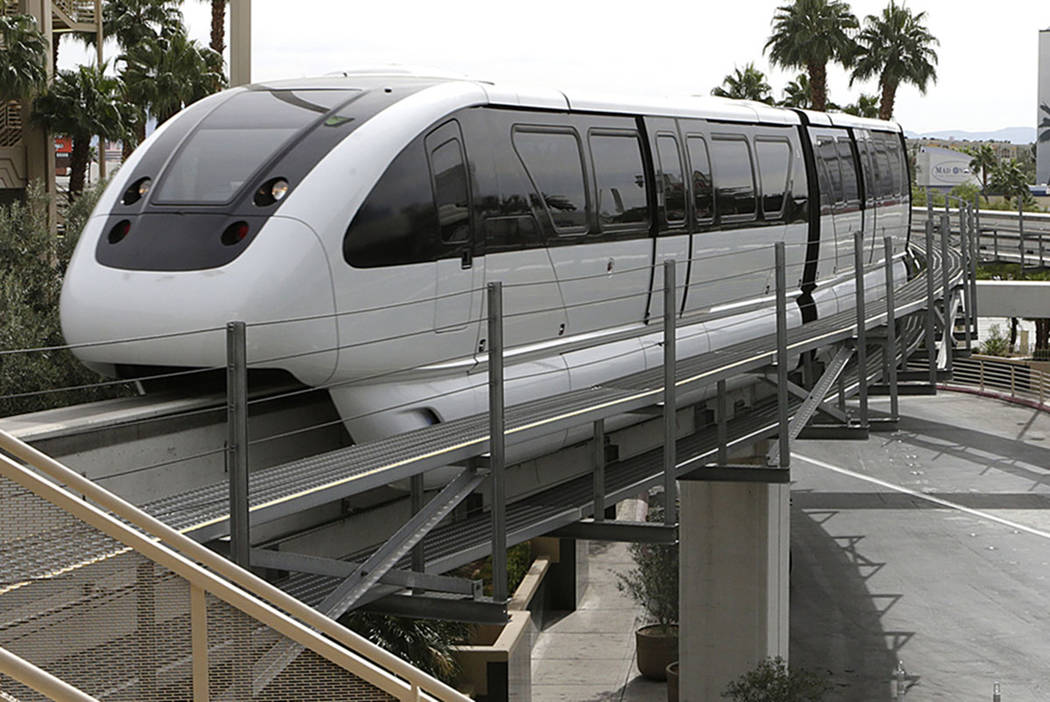 Clark County commissioners gave the go-ahead to a Las Vegas Monorail expansion on Tuesday. But the deal carries risks for taxpayers.
The board voted to approve a 1-mile extension of the monorail from the MGM Grand to Mandalay Bay. Monorail officials will now have to secure financing for the $100 million project.
Financial woes have plagued the monorail since its inception in 2004. In 2012, it barely survived a bankruptcy after it was allowed to stiff creditors for millions. The train, which runs behind resorts along the east side of the Strip, has never met the pie-in-the-sky ridership projections that characterize most mass transit endeavors.
All this means that monorail officials can't make the extension work without the taxpayers co-signing on the deal.
The commission has already allowed them to dip into an escrow account to pay for design and engineering costs. On Tuesday, however, the commissioners went further. They agreed to a resolution that will allow monorail officials to ask the county for as much as $4.5 million in room tax revenue each year to cover maintenance costs. That agreement will help the project garner more favorable financing.
"I think we're absolutely protected," said Commissioner Larry Brown, "but I'm hearing this resolution allows the monorail to have more strength in the financial market."
Of course, if the quasi-private Las Vegas Monorail Corp. were on firm financial footing, it would have little difficulty finding favorable terms and raising the money on its own.
Mr. Brown called Tuesday's developments a "no-brainer." Easy to say when you're dealing with other people's money. The taxpayers may have other ideas.