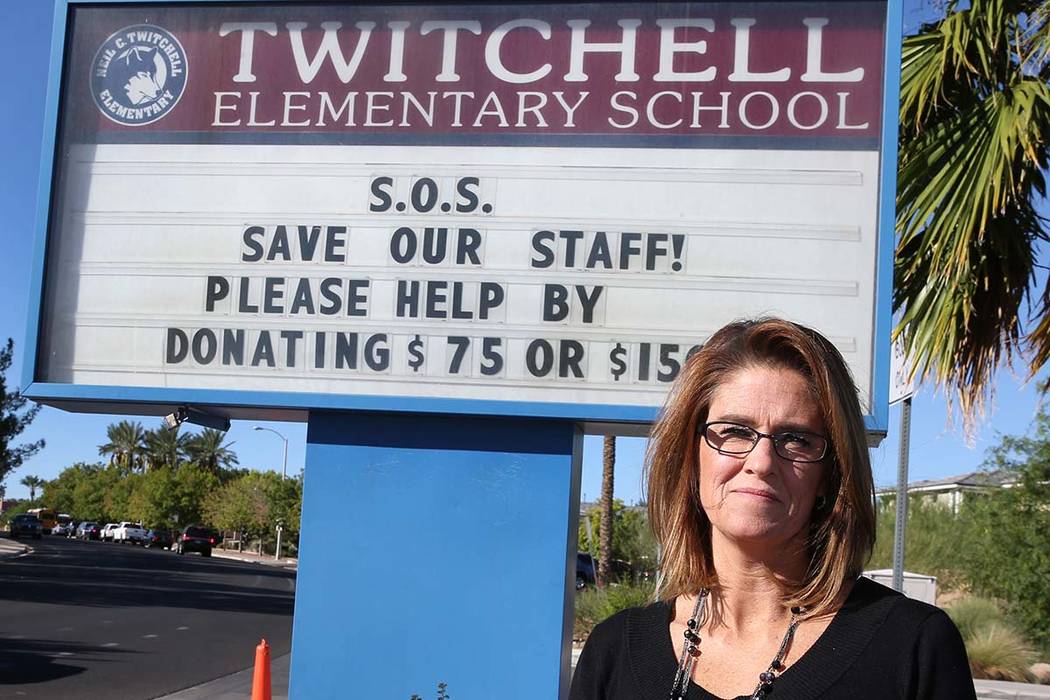 On Tuesday, the Review-Journal's Amelia Pak-Harvey reported that some schools are holding fundraisers to offset budget reductions. That led to reflexive cries from Democrats and Republicans that the Clark County School District needs more money.
"This should not be happening!" Melissa Hardy, the Republican running in Assembly District 22, tweeted. "Spending and budget issues need to be addressed and real solutions found."
"This is not normal," Steve Sisolak, Democrat candidate for governor, tweeted. "This is not okay. We are going to fund public schools."
Two problems. This is normal, and you can't fix it by increasing education funding. That becomes clear once you read beyond the headline.
"Enrollment at Twitchell Elementary School in Henderson came in 60 students lower than projected for this school year," Ms. Pak-Harvey reported. "That means a cut of $214,000, including the elimination of three teaching positions."
Every year the district has to project how many students will attend each of its 360 schools. That helps determine how much money and how many teachers go to each school. The district does a good job creating its projections, but it's not possible to be 100 percent right at 360 locations. That's the nature of estimates. So several weeks into the school year, the district moves teachers from schools that had fewer students than expected to schools where there are vacancies. This includes schools that had more students than anticipated.
This "surplus" process happens every year in the district, although some years an individual school may not gain or lose any teachers in the surplus process.
This is a logistical challenge, not an indicator of inadequate funding. You could double per-pupil funding next year, and you'd still have schools with fewer students than expected. Some would have more. The same "surplus" process would occur.
The only way to prevent something like this is to create a reserve fund that would provide additional funds to schools that come in under enrollment projections. Superintendent Jesus Jara and district trustees eliminated their ability to create such a fund this month. That's when they approved the new teacher contract that obligated the district to spend 70 percent of any new funding, above basic expenditures, on increasing teacher pay. Even if the district had a reserve, Nevada's broken collective bargaining laws would allow its employee unions to use that money as proof the district could afford higher pay.
Throwing money at a logistical problem doesn't fix it. It only makes the problem more expensive.