EDITORIAL: More state secrecy on government benefits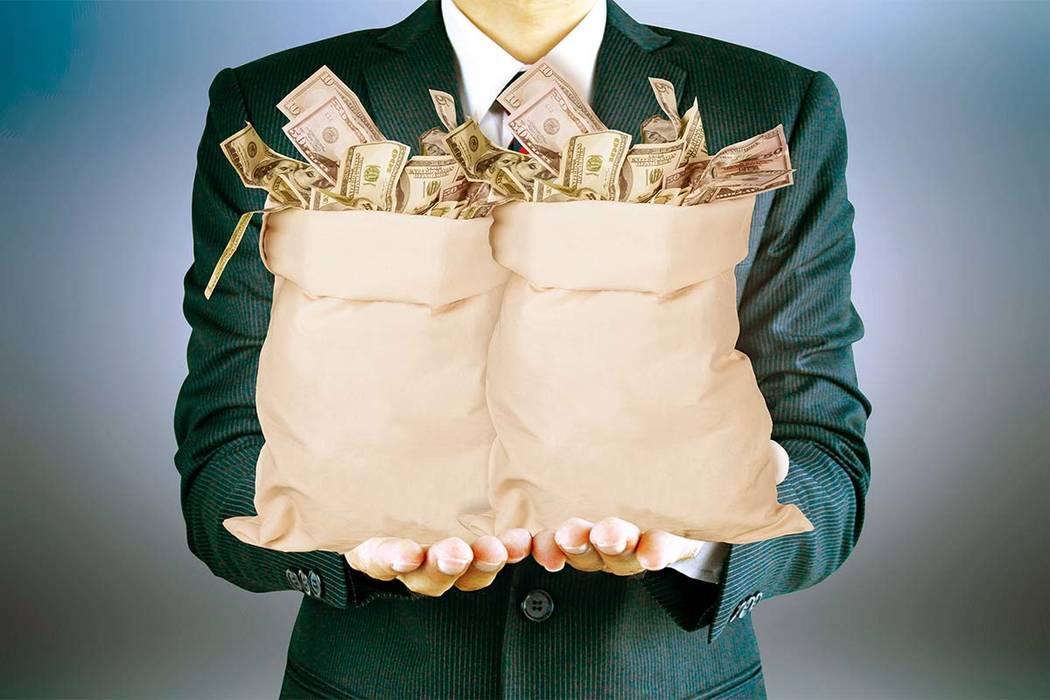 State workers are becoming more brazen in their efforts to keep the taxpayers from scrutinizing their lavish benefits.
After months of obfuscation, officials within the Nevada attorney general's office say they won't match the names of government workers who have retired, resigned or were fired with the checks for unused sick leave or vacation time they collected on the way out the door.
Those benefits, which, in aggregate, amounted to a whopping $45 million from 2012 through 2016, are paid for by the private-sector workers whose taxes sustain state spending. Yet the Nevada Department of Administration maintains that those same taxpayers have no right to access the information. In other words, just pay up and shut up.
"We take the responsibility to safeguard employee information very seriously," said Mary Woods, a Department of Administration spokeswoman. "We are bound to adhere to state regulation, which considers an employee's paid leave usage and balance confidential."
But the Review-Journal hasn't sought details pertaining to current employees and how they use their vacation time. The record request covers former state workers. Maggie McLetchie, a First Amendment attorney representing the newspaper, argues that the code applies only to those currently on the state payroll.
The dispute is reminiscent of how attorneys for the state Public Employees Retirement System have gone to great lengths to prevent the release of information detailing the distribution of pension benefits to former government workers. Nevada taxpayers contribute nearly $2 billion to the system each year, yet PERS continues to resist efforts to allow those who pay the bills to examine payment details.
Even after a Carson City judge ordered the system to release the data per the state's open records statute, PERS officials continued to flout the law. To make matters worse, taxpayers are on the hook for the pending appeal, forced to fund a legal resistance designed to ensure they remain ignorant of how their own money is being spent. The Nevada Supreme Court will hear arguments in the case this week.
The culture of state secrecy shrouded in claims of privacy runs counter to the concepts of accountability and transparency and erodes public confidence in our government institutions. The "right to know" isn't just some special-interest rallying cry. It is central to the notion of good and open government and a democratic republic. Darkness serves as a close ally of corruption and malfeasance.
Nevada's public-sector unions and bureaucrats remain dedicated to promoting taxpayer ignorance on public pensions and benefits because ignorance creates apathy and apathy shields the status quo. Public-sector grunts are forced to reach into their pockets to shore up a system of extravagant lifetime pensions and health benefits that they can only dream about. The less they know about the details, the less likely they'll eventually demand reform.
And that's what this is all about.