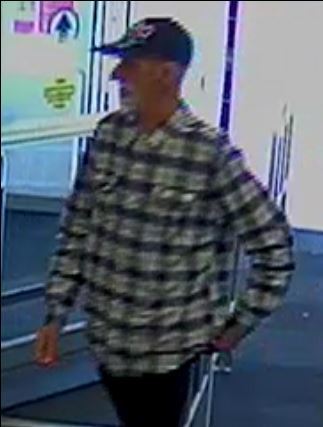 A law school registry that monitors the number of wrongful convictions in the United States revealed this week that it documented 166 cases last year in which people were found guilty of crimes they never committed. That's six more than in 2015.
The findings, from the University of Michigan's National Registry of Exonerations, have significant ramifications for Las Vegas.
Of the 166 instances of false conviction, an astounding 48 — 29 percent — came from Harris County in Texas, home to Houston. The cases involved people who pleaded guilty to drug crimes even though lab tests later revealed that the substances they possessed were legal.
This happened, the Associated Press reported this week, when suspects arrested after faulty drug field tests agreed to plea bargains before further analysis was completed "in order not to spend weeks or months waiting in jail for their cases to be tried because they couldn't afford to pay high bond amounts."
Sound familiar? This mirrors the findings of an investigation last year into the Las Vegas Metropolitan Police Department's use of drug field tests that even the manufacturer admits aren't always accurate.
The probe — a joint operation between the Review-Journal and ProPublica, a nonprofit investigate journalism organization — discovered that prosecutors often used positive field test results to induce plea bargains from suspects, many minority and low income, even though the original findings remained unconfirmed. The accused would sometimes take the deal rather than sit in jail awaiting a hearing or risk a longer sentence following a trial.
Clark County Sheriff Joe Lombardo told the Review-Journal in December that he had no concerns over the field tests, which are similar to the kits that led to the improper arrests in the Houston area. But the new district attorney in Harris County had plenty to say about the false conviction rate in her jurisdiction.
"These drug exonerations reflected a breakdown in the system," Kim Ogg told the AP. "They showed how people in jail were willing to plead guilty, even when they weren't, to get out of jail."
Clark County District Attorney Steve Wolfson in October established a conviction review unit, which has been examining whether the field tests led to any mistakes. Local defense attorneys have also vowed to more diligently challenge such tests. Good. But more can be done.
Ms. Ogg in Houston has embraced bail adjustments to remove some of the incentive for low-income defendants to accept plea bargains when they aren't guilty. She also has prevented her prosecutors from entering deals until police labs conduct more detailed tests to confirm the original findings. A Texas state commission is also evaluating the reliability of the field tests.
These steps make eminent sense for Clark County. The Michigan Law School report notes that "commonly used field drug tests are notoriously unreliable; they routinely misidentify everything from Jolly Ranchers to soap to cat litter as illegal drugs. … and they may convince an innocent defendant that she is bound to be convicted at trial, so she would do better to plead guilty."
That should be reason enough for the local authorities to avoid potential injustices by finding a new method of identifying illegal substances in the field.