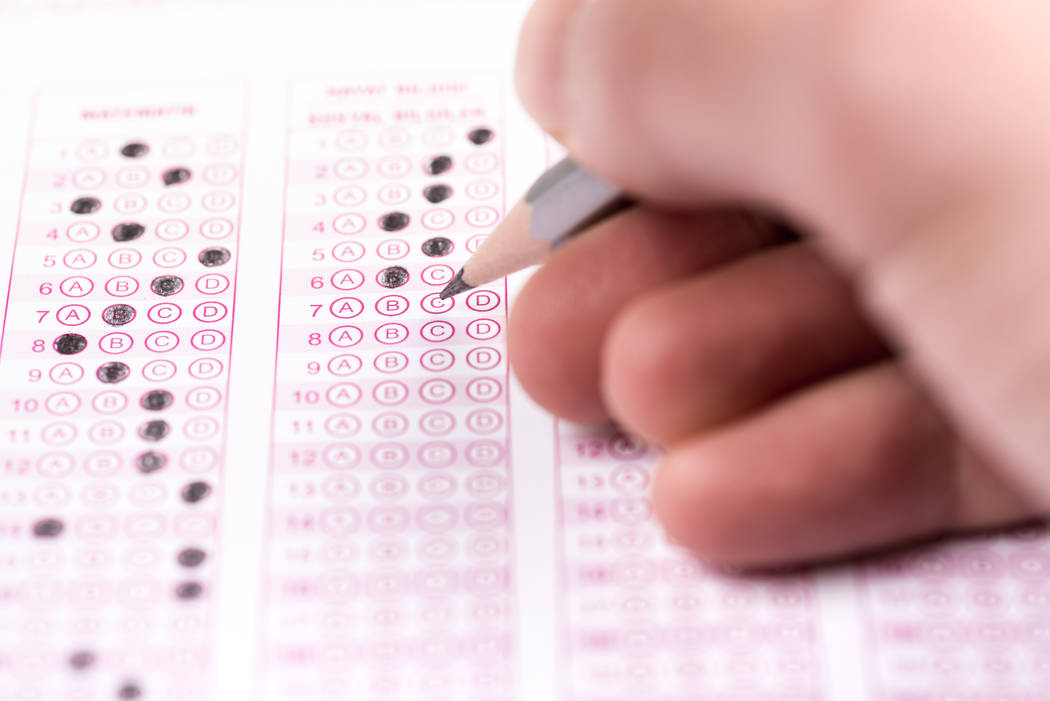 Legislative Democrats earlier this year pulled the plug on the education savings account program, which would have increased schooling options for Nevada parents and their children. But a new survey indicates their reflexive opposition to school choice may eventually come at a political price.
On Tuesday, the journal Education Next — published by Harvard's Kennedy School of Government and Stanford University — released the results of a national study which found that support is steadily increasing for voucher-type programs. Just 37 percent of respondents said they opposed efforts to help parents pay for private school tuition, down from 44 percent last year. Forty-five percent of parents supported the idea.
"The data shows that the majority of parents still want more and better options when it comes to education for their kids," said Education Department press secretary Liz Hill.
The national study tracks somewhat with a local survey conducted late last year for the Clark County Education Association. It found that 49 percent of Clark County voters were in favor of education savings accounts, with 45 percent opposed. Support was particularly high among Hispanics.
In addition, an Associated Press-NORC Center for Public Affairs Research poll in April found that 43 percent favored "giving low-income families tuition vouchers for private schools, 35 percent were opposed and 21 percent didn't have a strong opinion," The AP reported.
While the Education Next study did find that support is eroding for creating more charter schools, the voucher results foreshadow potential pitfalls for Democrats, who have long sought to curry favor with the education establishment by opposing public school reform. But as test results continue to stagnate — particularly in Nevada and Clark County — the idea of providing parents with more educational choices becomes more popular.
Nevada's education savings account proposal — passed in 2015 when Republicans controlled the Legislature — would have allowed parents to use a portion of the state's per-pupil allotment for schooling-related expenses, including private school tuition, tutoring or transportation costs. Defenders of the failing status quo sued to block the plan, but the Nevada Supreme Court upheld its constitutionality — although the justices ruled that lawmakers had improperly allocated the money to pay for the initiative.
When lawmakers reconvened in February, with Democrats now in the majority, a proposal to properly fund ESAs became a point of contention and eventually died.
The issue will again be front and center in 2019. And as support grows for choice initiatives, those who block efforts to allow parents and their children to escape failing public schools will sooner or later face the electoral consequences.