EDITORIAL: Nevada paying a high price for embracing green energy
September 8, 2023 - 9:00 pm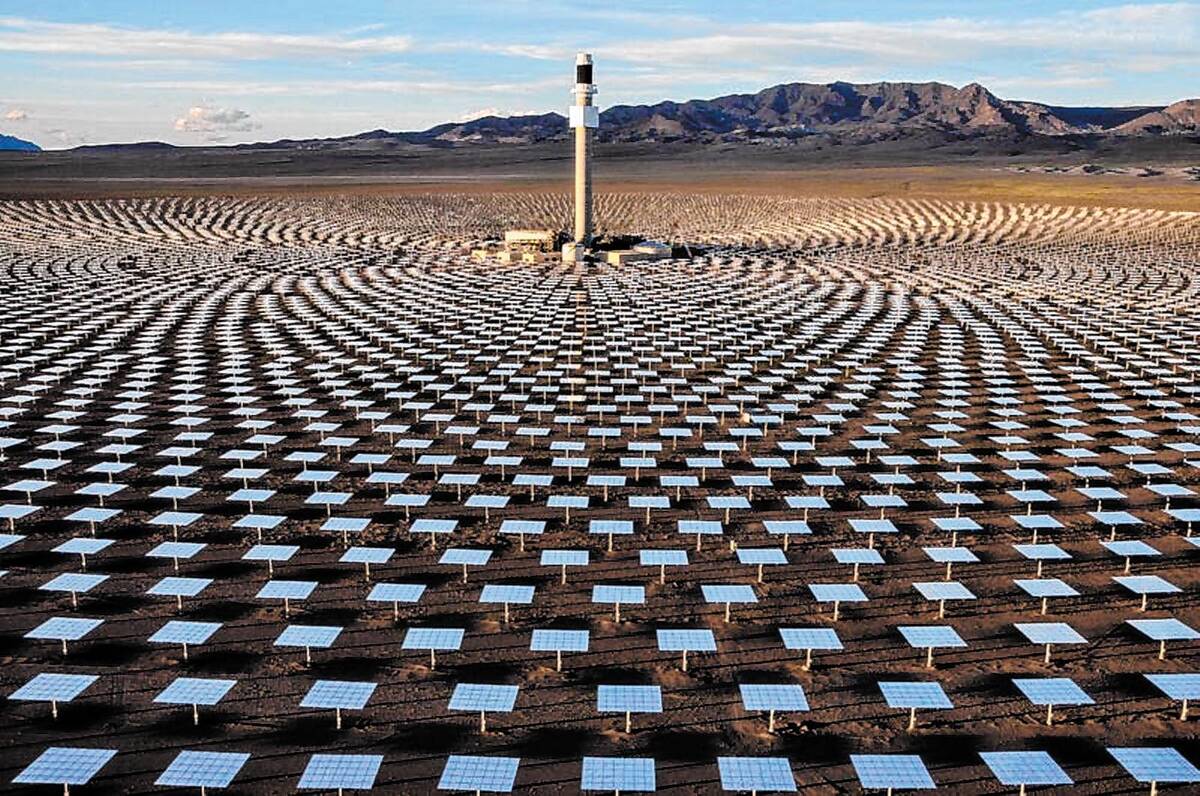 If solar energy actually reduced power bills, this summer would have been an ideal time to demonstrate it.
Clark County residents are furious about their power bills and for good reason. The average July bill for a single-family home was $376. Even in an apartment, the average bill was $188. The high cost even led people, like retiree Manuel Cazares, to turn off their air conditioning. That can be dangerous.
These high prices would come as a surprise to anyone gullible enough to believe the hype around Nevada's energy policies over the past decade. Advocates of green energy have consistently promised their proposals would save consumers money.
For instance, in 2018 and 2020, Nevada voters approved a constitutional amendment requiring the state to obtain 50 percent of its energy from renewable sources by 2030. In the ballot guide, proponents wrote that a yes vote "would save Nevadans money. The cost of clean energy is already cheaper than dirty energy sources."
In 2019, the Legislature passed a bill with a similar mandate. Dylan Sullivan, a senior scientist with the Natural Resources Defense Council, was one of the presenters on Senate Bill 358. He said asserted the bill would provide consumers financial benefits.
"Getting to a cleaner electricity mix and to 50 percent is a money saver compared to getting Nevada's electricity from out-of-state natural gas," he said.
In 2013, the Legislature considered a proposal to phase out coal power. Before he resigned in disgrace, then-Sen. Kelvin Atkinson said replacing coal with renewable and natural gas wouldn't be "onerous" for ratepayers. The cost would be "a little bit above 3 percent over the next 20 years to the ratepayers."
Check your bill to see how these promises held up.
The high prices Nevadans are experiencing today weren't impossible to predict. Writing in 2013, Geoffrey Lawrence, research director of Nevada Policy, warned, "There is no cap on rate hikes caused by an increase in natural gas prices, which are historically volatile." He noted ratepayers would have to pay NV Energy for building new power plants. In 2020, this editorial page wrote that increasing Nevada's renewable mandate would lead to higher prices.
And here we are. The problem with solar power is that it's not reliable. Its power output decreases in the evening, but people still want to run their air conditioning or charge their electric vehicles. As a result, NV Energy — and hence its customers — are paying exorbitant prices for energy when solar falls off and demand is high. Soon, NV Energy will charge ratepayers for new natural gas turbines that will run an average of two hours a day.
If you want lower energy prices, stop listening to the politicians and special interest groups that created the current crisis.