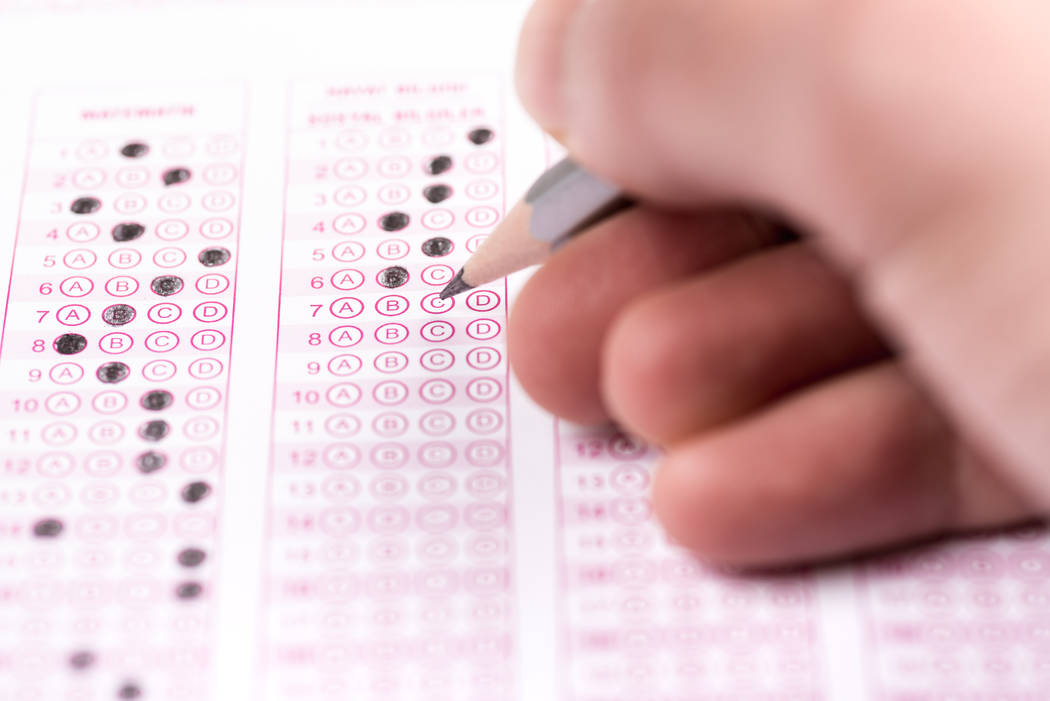 In author Garrison Keillor's fictional town of Lake Wobegon, all the children are famously "above average." Now, Nevada's education establishment is trying to pass off a similar statistical impossibility when it comes to the state's school teachers.
The Review-Journal's Meghin Delaney reported Monday that the system in place to evaluate state educators resulted in just 55 of 20,785 teachers earning a subpar rating for the 2015-16 school year. That's less than three-tenths of one percent. In addition, no teacher who was deemed "ineffective" — the lowest of four possible categories — worked in an underperforming school.
Even the number of teachers judged to be "minimally effective" was exceedingly small. Overall, evaluations reveal about 99 percent of all educators were placed in the "effective" or "highly effective" slots. Yes, you read that correctly.
Meanwhile, Nevada regularly shows up near the bottom in state rankings of student achievement. This seeming paradox is easy to explain. The teacher evaluation numbers are unbelievable — literally — and highlight how the current system is a "wink-wink, nod-nod" charade that serves to undermine accountability rather than reinforce it.
"The tension in this conclusion is obvious," state Superintendent Steve Canavero said last week. "We see our state lag the nation, but we do not see a distribution that reflects anything close to this."
Nevada lawmakers almost a decade ago passed a bill mandating a student achievement component in teacher evaluations, rather than relying only on principal classroom observations. But political controversy and bureaucratic glitches have plagued the effort, delaying implementation. And Democrats in Carson City are again this session trying to water down the proposed new standards, which went into effect this school year, as a sop to the teacher unions.
There are some legitimate concerns about over-emphasizing test scores in teacher evaluations. But ignoring student results is to coddle low-performing teachers by denying the link between quality instruction and achievement.
"If teachers do, in fact, make a difference in student learning, and if we are to have competent and caring teachers, shouldn't we relate teacher work to student work?" write Pamela D. Tucker and James H. Stronge in "Linking Teacher Evaluations and Student Learning." They also note that the solution for teacher evaluations "is not to continue with the traditional strategies simply because they are benign and comfortable, but rather to develop fair and reasonable means of assessing teacher success with students."
Any evaluation system that yields patently absurd results tarnishes the credibility of the process. If Nevada lawmakers and educators hope to improve the state's educational outcomes, they'll realize that more comprehensive teacher evaluations aren't the enemy, they're a necessity.