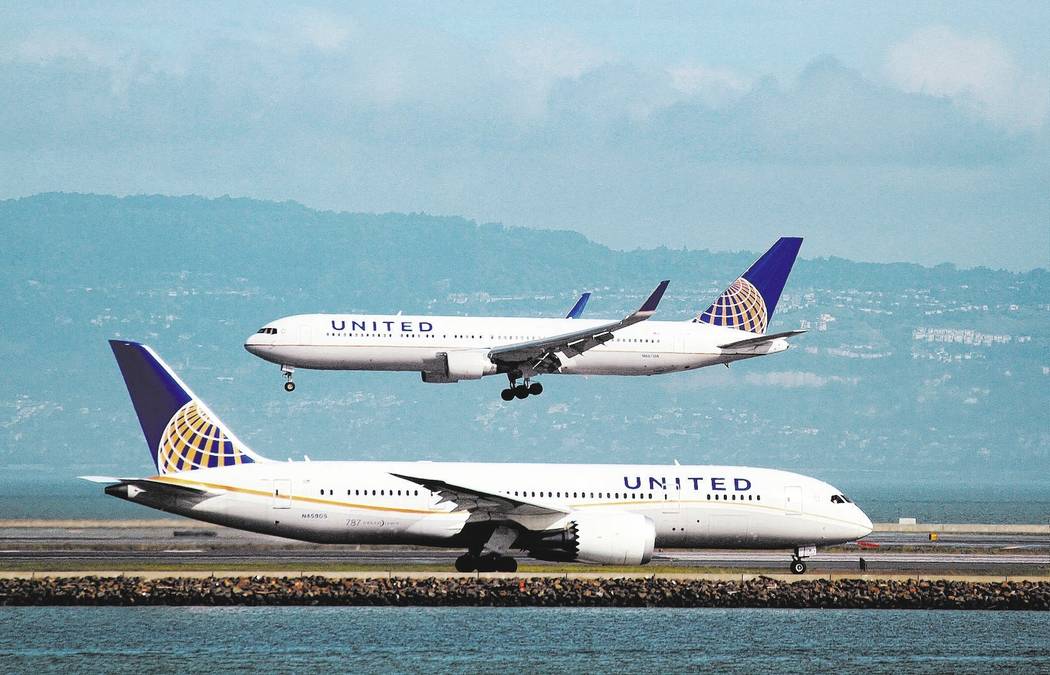 There's a "Saturday Night Live" skit from 1990 in which the actors are portrayed in a commercial for Bad Idea Jeans. Each one speaks about doing something that's obviously a bad idea, before coming to the conclusion that it's the perfectly reasonable thing to do.
Kind of like Nevada Sens. Dean Heller and Catherine Cortez Masto, who this past week proved that bad ideas are often bipartisan.
Both Sens. Heller, a Republican, and Cortez Masto, a Democrat, are seeking a Senate inquiry into the viral outrage of the week, the treatment of a United Airlines passenger forcibly removed from a flight.
Sen. Cortez Masto was one of 21 Democrats who wrote a letter to United CEO Oscar Munoz, seeking more answers about the incident. "At a time when the airline industry is earning record profits, it is our hope that the industry can make great strides to improve customer service and implement best practices," the senators said.
What the company's profits have to do with anything here is cloudy, at best. But the word is red meat — or is that tofu? — to progressives who view all corporate financial gains as the ill-gotten loot of evil, stogie-chewing capitalists.
Meanwhile, Sen. Heller, who sits on the Senate Commerce, Science and Transportation Committee, told the Review-Journal he was "horrified" by the incident and urged the committee chairs to schedule a hearing.
To be clear, United Airlines and law enforcement officers couldn't have handled this situation any worse. But congressional hearings on the matter will be nothing more than a forum for grandstanding politicians. And for what? The market has already responded: United took a huge PR hit, its stock tanked, the company faces a loss of customers and the inevitable lawsuits will soon swamp the courts.
Even less necessary than hearings: heeding the outrage mongers telling Congress to impose a regulation against overbooking flights. Overbooking allows airlines to maximize revenue on each flight, which in turn allows carriers to offer prices that many more millions of people can actually afford. The number of U.S. passengers involuntarily bumped every year is so tiny as to be statistically insignificant. End overbooking and you'll trigger higher airfares.
Despite consumer grumbling about cramped seats, overbearing security and luggage fees, let's not forget that airline ticket prices have fallen by about 50 percent in the decades since deregulation in 1978. The fact that some airlines are now profitable comes after years of consistent red ink in an industry with extremely high fixed costs.
The United fiasco certainly struck a nerve, but a knee-jerk congressional reaction to the latest social media fury is unlikely to result in rational public policy.