EDITORIAL: New commissioner should recuse himself on Blue Diamond Hill development
November 10, 2018 - 9:00 pm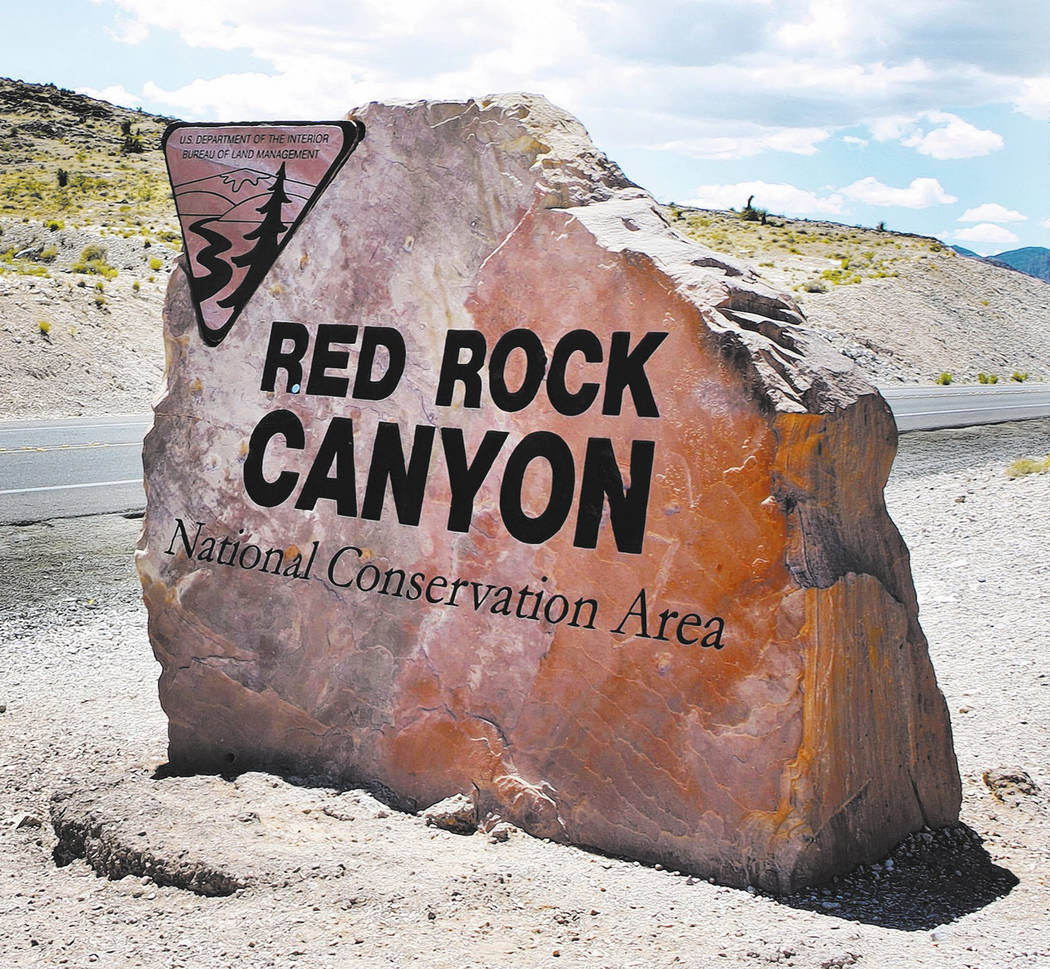 A funny thing happened after Democrat Justin Jones was elected to the Clark County Commission on Tuesday. Two days later, an environmental group that for years has been battling a proposed housing development on Blue Diamond Hill overlooking Red Rock Canyon dropped its lawsuit against the project.
On Thursday, Save Red Rock announced it will no longer pursue legal action against Clark County and Gypsum Resources, which hopes to build 3,000 homes atop the bluff near an old gypsum mine. A trial on the issue was scheduled to start this month. Is it just a coincidence that Mr. Jones happens to be the attorney representing Save Red Rock?
"I think there was simply a realization that the resources would be better focused on telling the commissioners why the project doesn't make sense," Mr. Jones explained to the Review-Journal. "At this point Save Red Rock remains dead-set against it."
In other words, Save Red Rock now believes it may be a more fruitful to lobby the commission rather than to fight the development in court. The change of tactics wouldn't have anything to do with Mr. Jones ascension to the board, would it? Perish the thought.
This controversy has dragged on for 15 years since developer Jim Rhodes bought the land in 2003. State lawmakers and county officials first tried to scuttle the plan, but Mr. Rhodes sued and prevailed in court. In 2017, commissioners, sensing they were out of legal options, approved temporary plans for the project. But until Thursday, it remained mired in legal challenges.
It's worth noting that the land in question is hardly "environmentally sensitive." The BLM didn't even want it when the property was offered up for a potential land swap. As long as the developer adheres to the proper zoning and building codes, he should be free to make productive use of his property.
As for Mr. Jones, he'll officially take his seat on the commission in January and says he no longer represents the green nonprofit. But if members of Save Red Rock think having their former counsel on the seven-member board will be enough to kill the Blue Diamond Hill plan, they may be disappointed. Mr. Jones is hopelessly conflicted here and should recuse himself from any debate or vote on the issue.
If he takes the less ethical course, Gypsum Resources has a very good chance of once again prevailing in court.