EDITORIAL: New York City wants to force Uber to include tipping on its app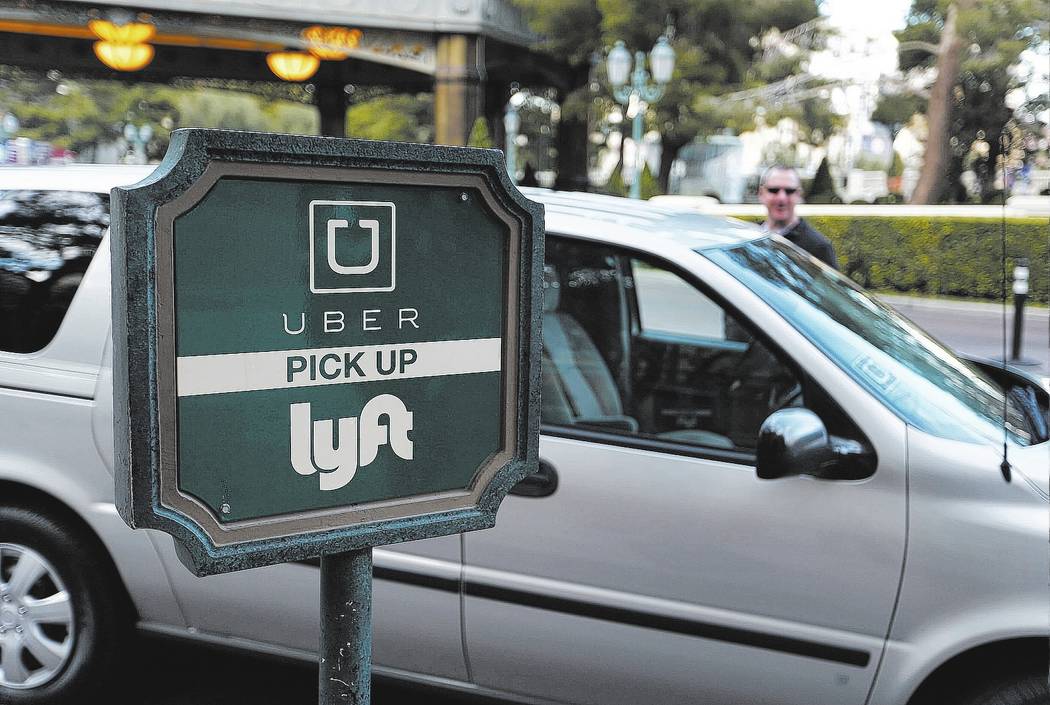 Uber has had a bull's-eye on its back since its inception in 2009. Entrenched transportation interests and their friends in public office have tried — mostly unsuccessfully — to outlaw the ride-sharing service or regulate it out of existence.
Healthy consumer demand, however, has helped the company and others like it prosper in the face of frequent attacks.
But the administrative state, prodded by the rent-seeking taxi cartel, keeps pushing. In Carson City, lawmakers want to impose more licensing requirements on company drivers. In Seattle, politicians have tried to facilitate a driver attempt to organize, which is now tied up in the courts. And in New York City, officials are trying to force the company to add a tipping option to its app.
The New York intervention is especially egregious. What right do regulators have to meddle in this area, at all?
While New Yorkers have been able to tip cab drivers via their credit cards for quite some time, they can't do so when hailing an Uber. But The New York Times reported this week that the city's Taxi and Limousine Commission is pushing a proposal that would mandate credit-card-only car services such as Uber to allow passengers to tip drivers using their cards.
"This rule proposal will be an important first step to improve earning potential in the for-hire vehicle industry, but it is just one piece of a more comprehensive effort to improve the economic well-being of drivers," Meera Joshi, the city's taxi commissioner, said in a statement.
While the proposal is no doubt well-intentioned, decisions over tipping should be between the company, its drivers and the customers. Uber's chief competitor, Lyft, already features a tipping option on its app and has made advances because of it. Potential employees will certainly consider the fact that Lyft drivers have earned more than $200 million since that company allowed tipping via card in 2012.
The Times reports that Travis Kalanick, Uber's chief executive, says the tipping feature — which has been built, but not deployed — could make the company's app less appealing and cause guilt among non-tipping passengers. While some inside Uber have urged Mr. Kalanick to change the company's policy regarding tipping, the paper noted, he has long resisted.
And so what? That's a business decision he should be free to make. What business is it of New York politicians if Uber cedes a market advantage to Lyft in terms of tipping? Uber riders are always free to tip in cash.
This is yet another glaring example of regulators trying to justify their existence. They should back off and let the marketplace sort it all out.