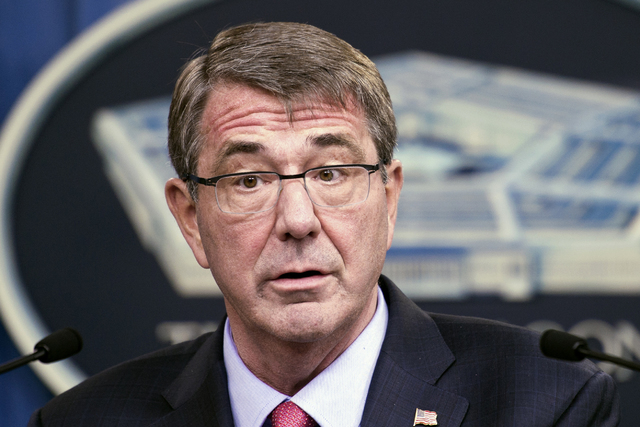 The late Everett Dirksen, Republican from Illinois, once noted, "A billion here, a billion there, pretty soon, you're talking real money." But the famous quote from the minority leader of the U.S. Senate in the 1960s needs an update. Let's substitute the letter "t" for the "b" in billion to reflect modern realities.
The Associated Press reported last week that the U.S. Army's "finances are so jumbled it had to make trillions of dollars of improper accounting adjustments to create an illusion that its books are balanced." For the year 2015, the Defense Department's inspector general found that the Army made $2.8 trillion in phony accounting fixes in one quarter alone and $6.5 trillion during the entire fiscal year.
In other words, the Army has no idea what it does with most of its funding. "Where is the money going? Nobody knows," a retired Pentagon military analyst told the wire service.
The AP went on to note that, "For years the inspector general … has inserted a disclaimer on all its military annual reports. The accounting is so unreliable that 'the basic financial statements may have undetected misstatements that are both material and pervasive."
A strong defense is indeed necessary for the long-term survival of a free nation. Yet that shouldn't shield the military budget from fiscal scrutiny.
Both Donald Trump and Hillary Clinton now call for increased defense spending in response to the global turmoil triggered by seven years of an Obama administration intent on turning away from geopolitical realities. OK. But Congress must demand that any future sending plans include reforms designed to protect U.S. taxpayers from the financial shenanigans that riddle the defense budget.
After all, a trillion here, a trillion there …