EDITORIAL: Obama reverses on Medicare-for-all
September 10, 2018 - 9:00 pm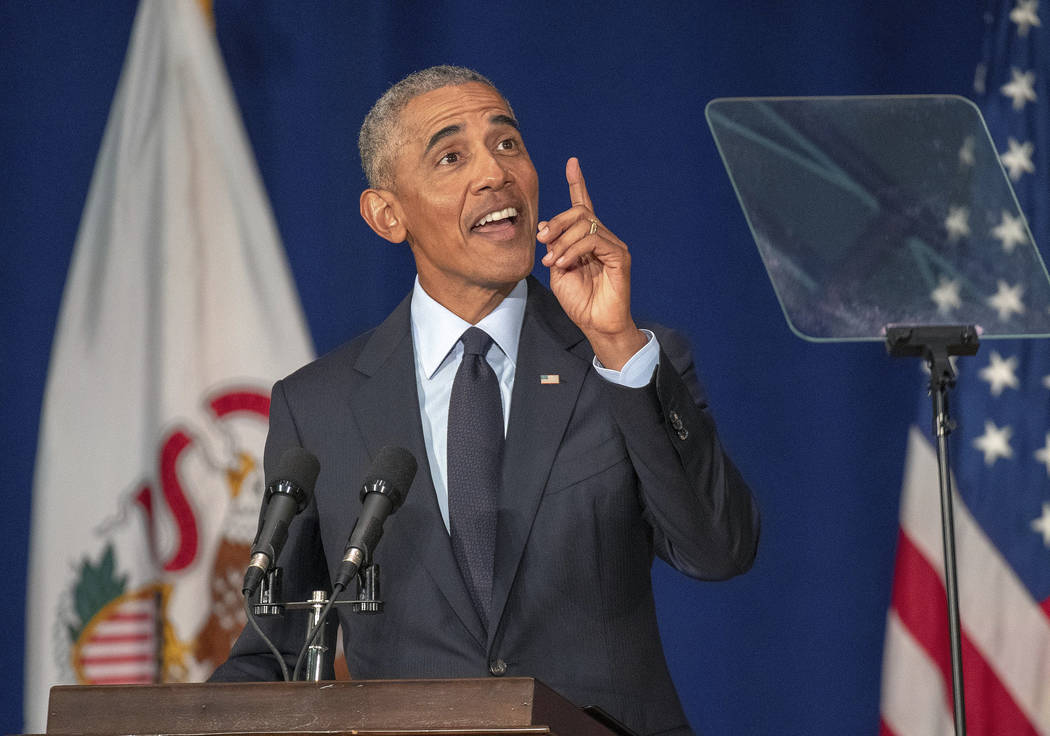 When it comes to single-payer health care, Barack Obama was against it before he was for it.
Back when he was pushing Obamacare, the former president dismissed the idea that he really wanted to implement a policy like Medicare for all.
"When you hear the naysayers claim that I'm trying to bring about government-run health care, know this. They are not telling the truth," Obama told the American Medical Association in a 2009 speech.
What a difference not having to face voters again makes. Last week, Obama stepped back into the political arena and promptly endorsed single-payer healthcare.
"Democrats aren't just running on good old ideas like a higher minimum wage," said Obama during a speech in Illinois. "They're running on good new ideas like Medicare for all."
Turns out those "naysayers" were right about Obama's goals all along. Democrats really did view Obamacare as a stepping stone to single-payer health care. This is also good evidence that Obama knew his "if you like your health care plan, you can keep it" line was a lie from the start.
There's another reason Obama can call for this now. As a private citizen, he doesn't have to figure out the little details — like how to pay for it. Studies from the nonpartisan Mercatus Center and left-leaning Urban Institute have both estimated the cost at $32 trillion over the next decade. If that seems like a lot money, that's because it is.
Even states dominated by Democrats haven't been able to figure out the financing.
In 2014, Democrats wanted Vermont — home of socialist Sen. Bernie Sanders — to blaze the trail and pass single payer. Vermont's governor at the time was Peter Shumlin, and he was in support, until he saw the bill. To pay for it, Vermont would have needed to enact an 11.5 percent payroll tax and premiums that went up to 9.5 percent of a person's income. Worried about hurting the economy, he declined to pursue the plan.
Something similar has happened in California, where Democrats maintain a political monopoly. Last year, the state Senate passed a single-payer bill without a plan to pay for it. That was a concern, because the nonpartisan Legislative Analyst's Office estimated it would cost $400 billion a year. That's more than double California's budget. To pay for its share of that tab, around $200 billion, California would have needed to increase its sales tax from 8.5 percent to almost 37 percent. The Democrat Assembly speaker eventually had to pull the bill.
Obama's reversal is notable, but it didn't change the underlying problem with Medicare for all. "Free stuff" is a lot less popular when you find out how much it costs.