EDITORIAL: Obama rightly smacks coddling of college students
September 18, 2015 - 8:58 pm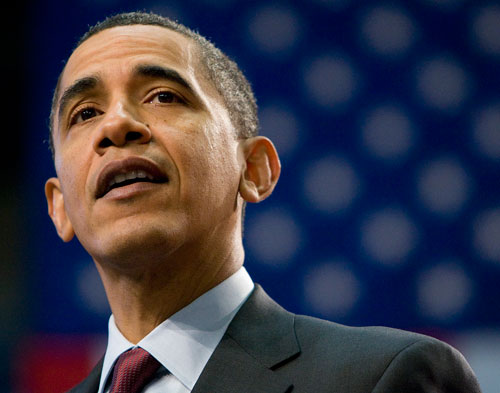 Many of our nation's colleges and universities have become institutions of intolerance and highly regulated expression. Not only are conservative ideas aggressively suppressed and rejected, but faculty and students often do their best to silence those ideas altogether.
But it's not just political speech that's under attack on college campuses. In recent years, students have sought to protect themselves and others from any speech or ideas that they believe could be emotionally harmful or offensive to even one person. This has stifled public debate, academic freedom and even campus entertainment — more and more of the country's top comedians have said they'll no longer take their acts to colleges because of the alarming dominance of political correctness.
Things have gotten so ridiculous that even President Barack Obama — a former law school instructor and someone whose political career has benefited greatly from liberal domination at campuses — is speaking up about the climate of hypersensitivity at colleges.
"I don't agree that you, when you become students at colleges, have to be coddled and protected from different points of view," he said at a town hall event in Iowa this week. "I've heard some college campuses where they don't want to have a guest speaker who is too conservative or they don't want to read a book if it has language that is offensive to African-Americans or somehow sends a demeaning signal towards women. And, you know, I gotta tell you, I don't agree with that, either."
The president urged students to welcome guest speakers with different viewpoints and encouraged them to engage them in vigorous debate — not shut them down through intimidation and heckler's vetoes. Otherwise, he said, they are passing up opportunities to learn.
"You shouldn't silence them by saying, 'You can't come because my — I'm too sensitive to hear what you have to say,'" he said. "That's not the way we learn, either."
The crowd in Iowa applauded President Obama, as should all Americans. This is a highly encouraging development, especially because Mr. Obama and Washington Democrats, through their policies, want every young person to go to college and they want taxpayers to back the bill. It's one thing to ask students and taxpayers to pay more for degrees of declining rigor and value, but it's entirely another to send them to what amount to indoctrination camps that infringe on their rights and in no way prepare them for the real world. Bravo, President Obama.