EDITORIAL: On a handful of important matters, Donald Trump has spent his first few days in office demonstrating that he actually meant what he said on the hustings
January 24, 2017 - 9:00 pm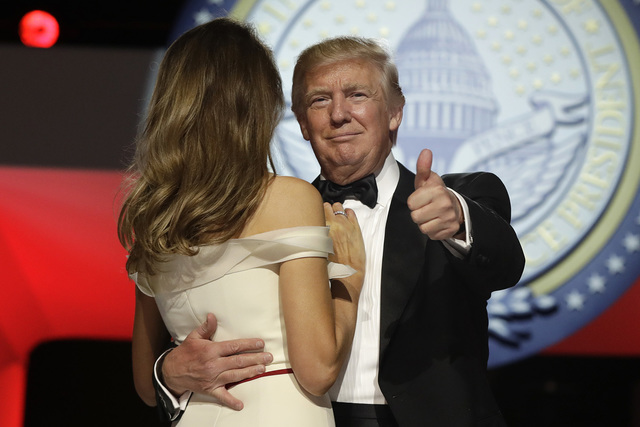 Donald Trump on Monday backed off his promise to end a program that allows children of illegal immigrants to legally work and live in the United States. But on a handful of other matters, the new president has spent his first few days in office demonstrating that he actually meant what he said on the hustings.
On Tuesday, Mr. Trump revived both the Keystone XL and the Dakota Access oil pipelines. His predecessor had tried to kill both projects, caving to green extremists who would rather cripple the nation's economy than allow the country to make use of fossil fuel resources.
"Today's news is a breath of fresh air, and proof that President Trump won't let radical special-interest groups stand in the way of doing what's best for American workers," said Sen. John Cornyn of Texas.
A day before, the president also followed through on a vow to implement an executive branch hiring freeze, with exceptions for the military and public safety personnel. The move sends a message that the president is serious about slowing the growth of the federal government while pursuing improved efficiency. A spokesman for the president said the move "counters the dramatic expansion of the federal workforce in recent years."
It's only five days in, but this bodes well for the president's commitment to push substantive tax and regulatory reform.