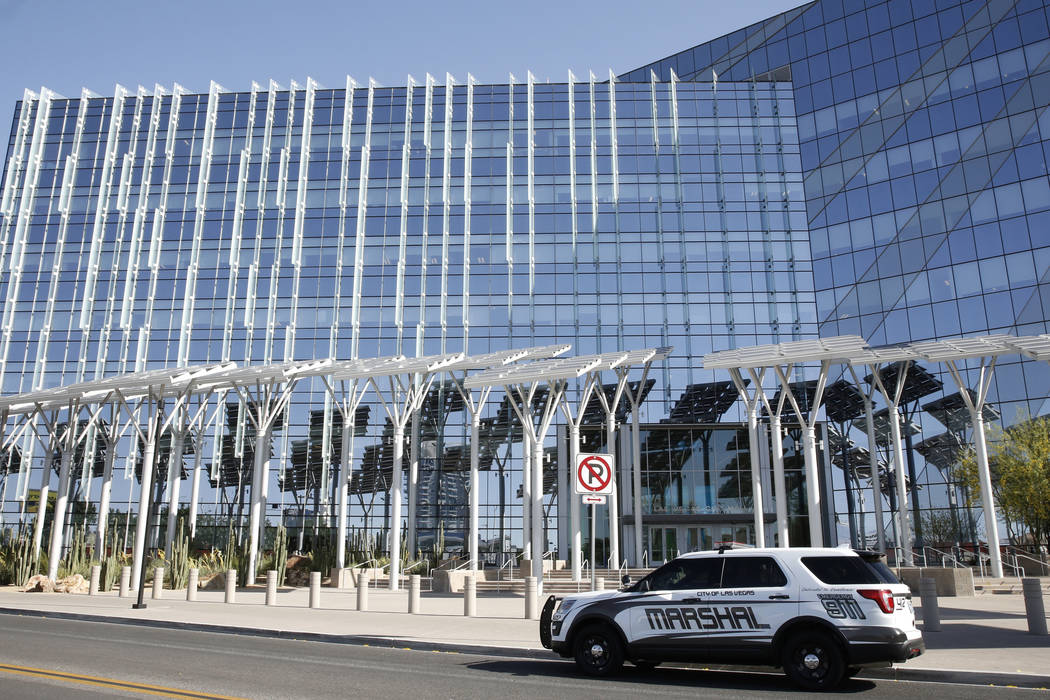 What if they held an election and nobody came? OK, it's not that bad. But turnout in Southern Nevada's municipal elections has traditionally been abysmal.
During the April primary, positions were contested in Las Vegas, Henderson, North Las Vegas and Boulder City. Yet fewer than 10 percent of registered voters bothered to cast ballots. That was down from 11.4 percent in 2013. The figures would be worse if they reflected eligible voters.
While there has been talk of increasing turnout by switching the municipal balloting to even-numbered years and piggybacking on statewide and national elections, it remains just talk. For now, the larger Southern Nevada municipalities continue to hold their campaigns in off years.
Early voting for the 2017 general election begins on Saturday and runs for two weeks. Voters may also express their preferences during regular balloting on June 13.
In the city of Las Vegas, two council seats are in play, along with a municipal judgeship.
In Ward 2, incumbent Bob Beers faces challenger Steve Seroka, an Air Force veteran. Mr. Beers, an accountant by trade who has also served in the state Legislature, enjoys a long and distinguished record as a friend of the taxpayer and an enemy of entrenched bureaucracy. He recognizes rising labor costs as a "pernicious problem." While Mr. Seroka is no doubt a man of integrity and honor, we don't see any compelling reason to replace the council's primary voice for fiscal responsibility and entrepreneurship. We endorse Bob Beers.
In Ward 6, term limits prevent incumbent Steve Ross from running. His wife, Kelli Ross, has advanced to the general election against former state lawmaker Michele Fiore. Ms. Fiore has a penchant for headlines and flaunting her conservative politics. But her experience in Carson City and her commitment to transparency and cutting red tape to foster business development would be an asset to the council. Ms. Fiore also vows to preserve the rural flavor of the northwest ward. We recommend a vote for Michele Fiore.
In Las Vegas Municipal Court, Department 3, incumbent Heidi Almase faces a well-funded challenger in Cara Campbell, who has spent 20 years as a Clark County prosecutor. Both candidates are highly qualified with impressive resumes. Judge Almase, who has sat on the bench for six years, created the city's first mental health court designed to ensure that those who need help get treatment rather than return repeatedly to the criminal justice system at taxpayer expense. That, along with her experience, gives her an edge. We urge a vote for Heidi Almase.
The tiny participation rate in municipal elections gives an outsized voice to those who vote. It's literally true that a single ballot here and there can potentially swing a race. Don't waste the opportunity to make a difference.