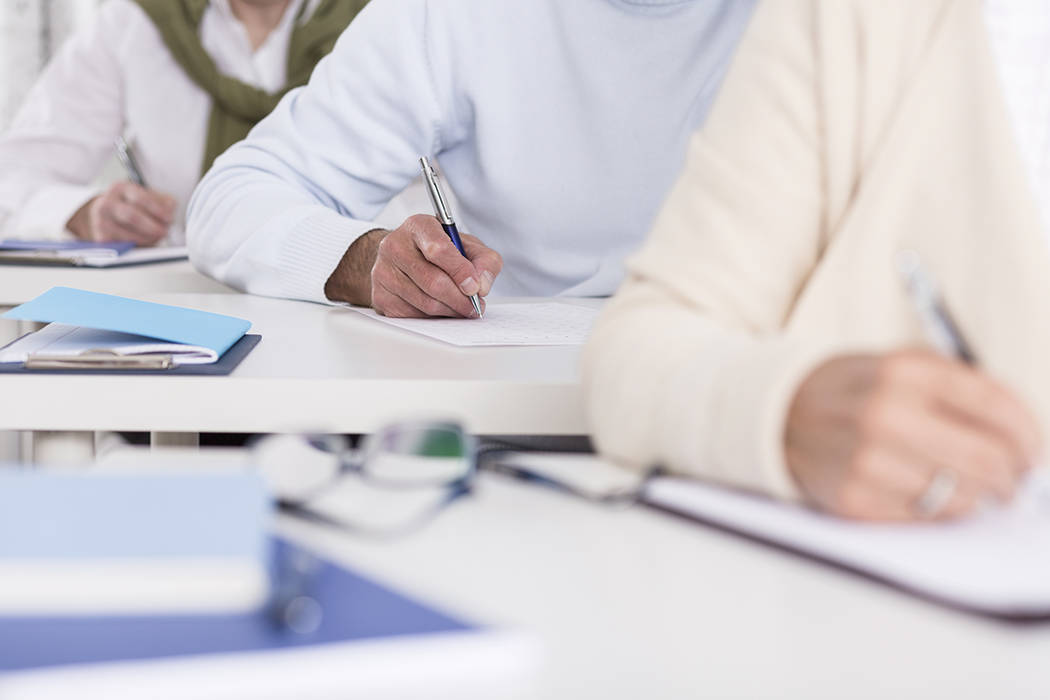 Another day, more dismal news regarding the Nevada public school system and academic achievement.
ACT scores released Monday show no gains for the third straight year. A paltry 10 percent of state high school juniors scored high enough in four categories — English, math, reading and science — to be considered "college ready."
That puts the state among the lowest in the country. But that's old news.
The ACT results track nicely with other standardized test scores that show far too many students — particularly in the Clark County School District — well below proficiency levels in reading and math. It also helps explain why more than half of Nevada high school graduates who attend a state institution of higher learning need remedial instruction.
"Our communities in Nevada face challenges," said Steve Canavero, the state superintendent of education. "Those challenges, we know, impact the education of our students. I fundamentally reject that those challenges are unique or different than challenges facing other states who have achieved these benchmarks or higher. Our kids are capable."
Those are certainly uplifting sentiments. But it will take more than encouraging words to overcome the culture of mediocrity that has pervaded the state's public school system for decades. It will take aggressive innovation, high expectations and a willingness to entertain bold reform that might create discomfort for entrenched interests.
Unfortunately, too many policymakers are wedded to the powerful education establishment, which seems all too comfortable with the status quo. Case in point: The 2017 legislative session during which Democrats, courting the teacher unions, blocked or attempted to roll back modest proposals intended to promote educational choice and accountability and to decentralize the Clark County School District.
The monotonous "money, money, money" mantra from apologists has grown stale and laughable. State spending on K-12 has jumped 73 percent in the past decade, the Nevada Policy Research Institute notes. At what point can taxpayers expect results? Tolerance, in this case, is no virtue.