EDITORIAL: Seattle study reveals more problems minimum wage hikes
November 1, 2018 - 5:57 pm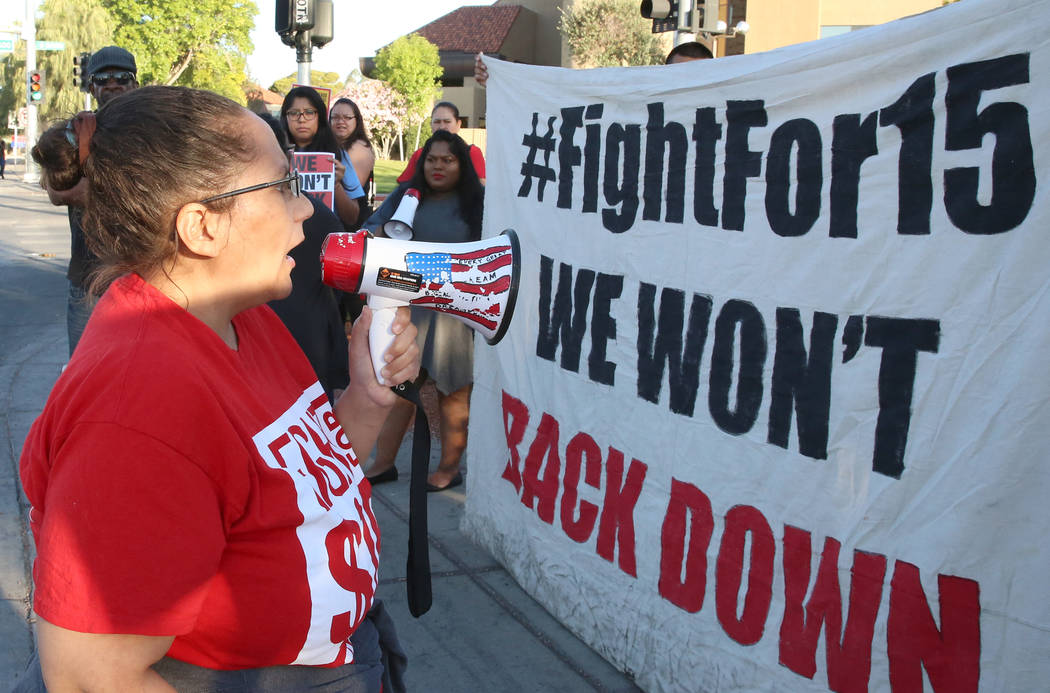 Raising the minimum wage in Seattle by up to 37 percent led to average earnings increases of 5.9 percent. That's according to a new National Bureau of Economic Research paper conducted by scholars with access to Washington state employment data.
Seattle has one of the highest minimum wages in the country, now requiring employers to pay up to $15.45. This study examined what happened when Seattle boosted wage requirements from $9.47 up to $13 an hour.
Low-wage workers experienced two predictable effects: hourly wages went up and hours worked went down. On average, they found that workers increased their pretax earnings by $10 a week while working 18 hours a week. These benefits weren't spread evenly, either.
"Essentially all of the earnings increases accrue to the more experienced half of the low-wage workforce," Ekaterina Jardim and the other researchers write. "The less experienced half saw larger proportionate decreases in hours worked, which we estimate to have fully offset their gain in wages, leaving no significant change in earnings."
Around 25 percent of those earnings gains came from the more experienced employees working jobs outside the city, where the minimum wage is lower.
In a previous study, this research team found that "total earnings in Seattle's low-wage labor market declined" after a previous minimum wage phase-in. They square both findings by concluding that employers hired fewer new workers than expected. That's yet another example of how minimum wage increases reduce the opportunities for new and low-experience workers.
Those opportunities are vital, too, because someone who secures and holds a minimum wage job will soon be making more. The researchers tracked workers making under $11 an hour outside Seattle, where the minimum wage hadn't increased. In just nine months, those workers saw average wage gains of $1.76 an hour.
These results are so underwhelming that the best spin The New York Times could come up with is that "earning roughly the same wage while working fewer hours is a trade most workers would accept." Yes, the reporter inserted that opinion into what was supposed to pass as a news article.
It's also a far cry from the promises of politicians who claim that paying people $15 an hour will create a living wage. Leaving aside all the workers who won't be able to enter the labor market, Seattle's minimum wage hike has barely increased the average experienced employee's take-home pay.
This study is yet more evidence that minimum wage hikes don't deliver the benefits promised by their supporters.