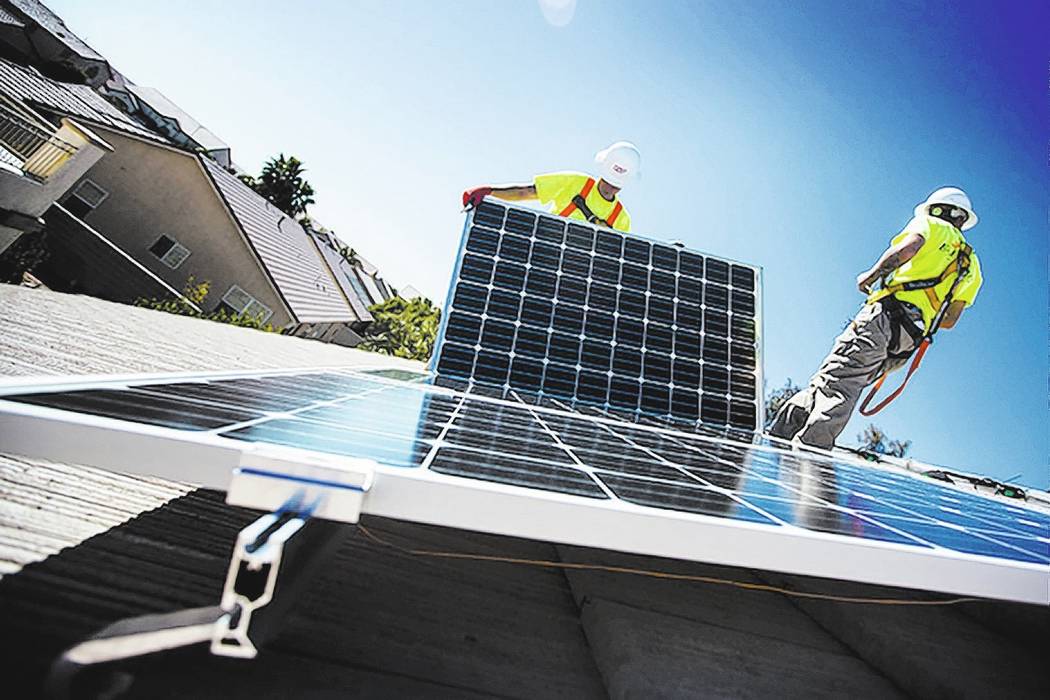 Perhaps the wisest piece of advice ever offered is the old adage, "If it seems too good to be true, it probably is."
That's why it was a sensible move for the Clark County School Board to tap the brakes last week on a proposal to move the district entirely to renewable energy sources.
While the political cachet of green energy no doubt generates its own type of warmth, the plan is awash in speculation and unanswered questions.
In late January, the board heard a pitch from Capital Dynamics, a private equity firm, advocating that the district leave NV Energy and instead allow the sun to meet all of its energy needs. As part of the deal, Capital Dynamics would build a 195-megawatt solar project in Nevada, to be managed by Tenaska Power Services with support from Switch.
Officials with Capital Dynamics, who — surprise! — are hoping to rake in federal solar handouts as part of the deal, also touted large cost savings for taxpayers and a fixed energy rate for 25 years. They even promised to pay the $80 million "exit fee" that the school district would owe NV Energy for leaving the utility.
It's a wonder they didn't throw in an option for board members to purchase timeshares in Hawaii.
First, the notion that the school district can go completely green is false. The power generated by any new solar plant would become part of the existing grid carrying energy from a variety of sources, most of them fossil fuels. The district would still use NV Energy's transmission and distribution lines. And, as Forbes magazine pointed out recently, "there is no grid in the world where the percentage of renewables/unreliables is near 100 percent." The "all-green" moniker is more akin to an accounting gimmick than reality.
Second, who in their right mind would lock into an energy contract for more than a generation? Even with the possibility of hedging, such a move would be a reckless gamble — and a dumb one, at that. Nobody knows where energy prices will be next year, let alone a quarter of a century from now. This provision could easily implode on the taxpayers.
On Thursday, NV Energy executive Pat Egan addressed the trustees: "What I've seen in the presentation — an upfront payment, building of a new facility and a number of things that may or may not add up — evaluating an energy proposal beyond a couple of years is a very difficult matter."
Cynics may describe Mr. Egan's comments as self-serving. Perhaps. But that shouldn't detract from their substance.
The trustees and district officials will have plenty of time to assess their long-term options, particularly as we enter a more competitive energy marketplace. No need to rush into a sketchy proposal that seems too good to be true.