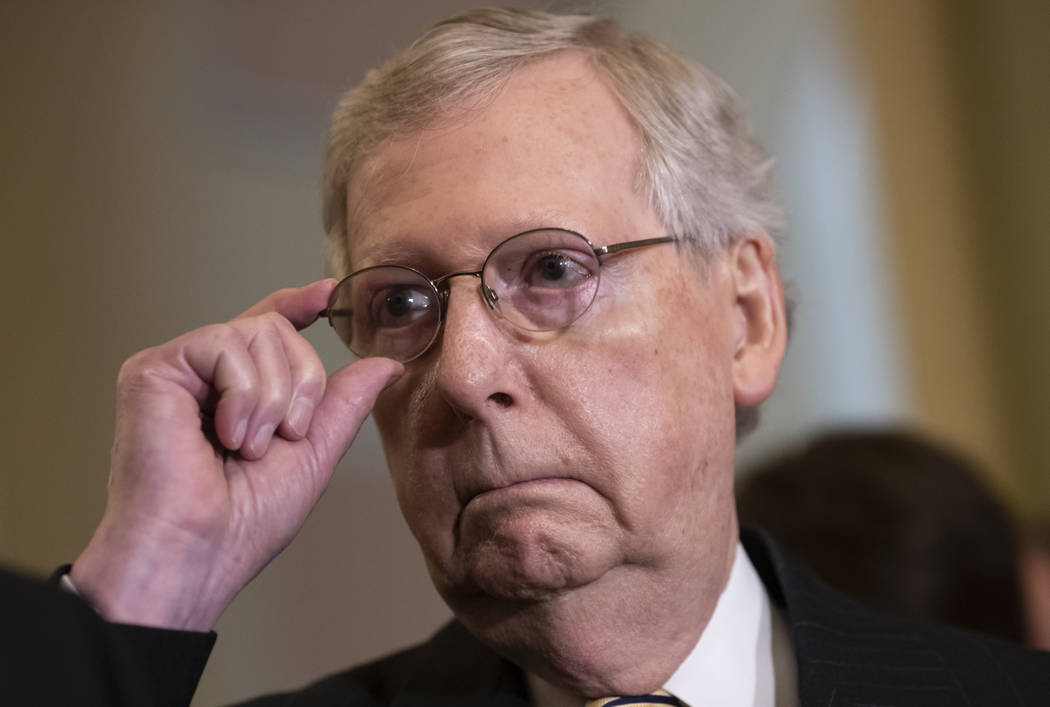 It's so difficult to reduce spending in Washington that the GOP-controlled Senate last week couldn't even pass a measure that cut money that was allocated, but never spent.
After Congress passed the bloated omnibus bill earlier this year, President Donald Trump and Republicans looked for ways to reduce spending. They came up with what should have been a no-brainer: Have agencies return money they received but didn't spend.
The rescission package totaled a paltry $15 billion. That's a drop in the ocean to the federal government. Total federal spending was almost $4 trillion last year, which means this bill would have reduced spending by 0.38 percent. Hardly draconian.
Savings included $7 billion from the Children's Health Insurance Fund. Most of that, $5.1 billion, came from an account for which the authorization to spend money ended last year. The Congressional Budget Office even produced a letter saying the budget reductions "would not affect outlays, or the number of individuals with insurance coverage." The other savings came for various agencies, including the departments of Energy, Agriculture and Transportation.
"This modest belt-tightening would in no way infringe on the bipartisan spending deal that senators on both sides agreed to earlier this year. This savings package is 100 percent unrelated to that agreement. Totally separate," said Senate Majority Leader McConnell in a floor speech. "It simply pulls back a small amount of unspent funds from a variety of government accounts."
Talk about an easy choice.
And yet, as could be predicted, it became a highly partisan affair. The House passed the proposal by a 210-206 vote, with all Democrats who voted opposing it. That included Reps. Jacky Rosen, Dina Titus and Ruben Kihuen. But in the Senate, Republicans have a 51-49 majority.
Democrats resorted to hyperbole. According to CNN, Sen. Patrick Leahy, D-Vt., called the bill "unconscionable" and bemoaned "claw[ing] back billions of dollars from children's health insurance, affordable housing investments, infrastructure, rural development and innovative energy programs."
Every Democrat senator opposed the bill. Two Republican senators ended up voting against it, which killed it. As a budget bill, it didn't need 60 votes to break a filibuster.
Democrats pretend to care about fiscal discipline only when they're opposing tax cuts. Republicans may care, although the omnibus spending measure suggested otherwise, but don't have large enough majorities to overcome opposition from just two of their own senators. It's the perfect encapsulation of the dysfunction in Washington and doesn't bode well for Congress tackling serious problems such as reforming Social Security and Medicaid before they run out of money.